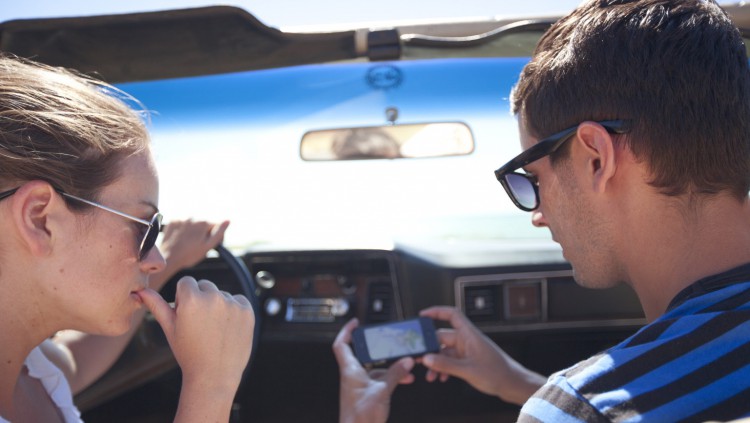 Autonomy smartphone – is a sore point even for users Android, to say nothing of those unfortunates on the back cover devices which taken nadkusannoe apple. Nevertheless flagships this year are able to provide a little more freedom than that to which we are all accustomed to.
One of the trends in 2014 was the introduction of smartfonostroeniya in software mode, energy savings, which greatly cuts down the device's capabilities, but it extends the life of the remaining charge. In particular, Samsung is very proud appeared in Galaxy S5 Ultra Power Saving Mode .
7 days on a single charge smartphone
To show potential buyers what this regime is really capable of, the South Korean company has decided to equip the "expedition", the aim of which was to drive from the east to the west coast of the U.S. on a single charge smartphone naturally using UPSM.
Charging the smartphone up to 100%, the researchers moved from New York on their way periodically disabling power saving mode to use modern smartphone as intended (ie for navigation and photo).
As a result, the companions spent traveling across the country 7 days, during which time they made 119 pictures, 86 SMS sent, removed a 4-minute video and never charged Galaxy S5. When this energy really was enough to get to the ultimate goal – a smartphone just went out while trying to make a photo "opposite" coast.
Of course, let's not ignore the fact that it is an interesting promotional video, which aims – to sell the device. So, perhaps, the results can be slightly attracted. Nevertheless, it is quite an interesting experiment and approach to promoting their product.
And how far away from home can leave you with a smartphone without a charger?
Read another very interesting article about alternative energy of the Sun, water and air.