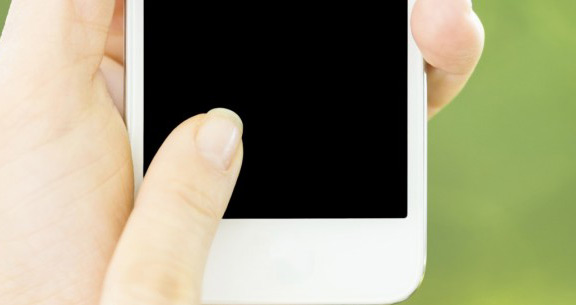 Retina-display iPhone 5 – the best component of the device, say experts edition Agawi. Screens "apple" smartphone distinguish good viewing angles, high anti-glare properties, bright and vivid image, which does not leave indifferent any owner. However, if ordinary people are usually interested only in the quality of the display, experts allocate another important parameter of touchscreen mobile phones – the rate of reaction on contact.
According to research company Agawi, iPhone 5 screen responds to touch the touchscreen is at least 2 times faster than the flagship Android phones and devices rulers Nokia Lumia. Smartphone from Apple responds to user actions with a record-low latency 55 ms. In second place in the ranking expert iPhone 4s, a similar figure which is 85 milliseconds. This is followed by Samsung Galaxy S4, Lumia 928 and HTC One with indicators of 114 ms, 117 ms and 121 ms, respectively. Thus, iPhone 5 to 2 times faster reaction rate than Galaxy S4.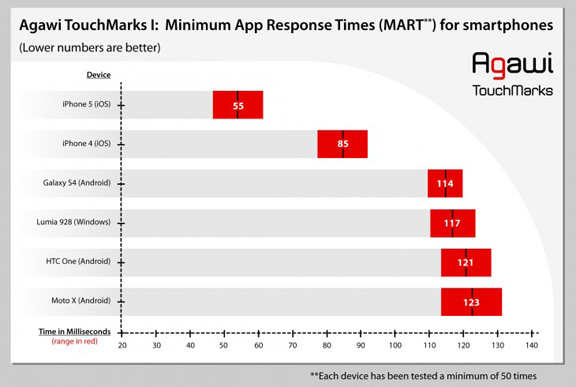 "Reactive" screen smartphones Apple experts explain the fact that iPhones operate on specially sharpened for them mobile platform iOS. While the Android-powered devices are based on an operating system that was originally designed for a range of different devices.
It should be noted that Russian experts have called the iPhone 5 screen standard for smartphones . In their view, the "golden mean" is just Retina-display phones Apple. He has a very high brightness, good viewing angles and anti-glare and disadvantages of color expressed the least.
Read another very interesting article about alternative energy of the Sun, water and air.