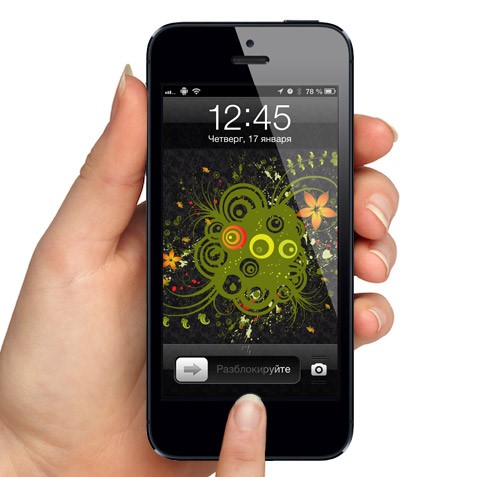 A few days ago in the open access came the fourth beta of iOS 7. Update has brought many changes to the user interface (Read more about them can be in this article ), and finally confirmed that the new flagship Apple phone will fingerprint scanner.
As reported by 9to5Mac, in a folder within iOS AcessibilityBundles 7 discovered a new folder with the telling name BiometricKitUI. It is a document with the lines describing the work of the fingerprint sensor smartphone. In particular options when a person holding the iPhone left or right hand and touches Home button thumb. Tellingly, in this file is found the key Fingerprint.status (state fingerprint) and line Recognition is complete (complete recognition).
Formerly of Apple's patents indicated that the fingerprint sensor will be integrated directly into the surface of the touch screen phone, but the new find confirms another theory that the scanner will be located under the main button iPhone. The implementation of this module in the iOS-devices provide an additional layer of protection "apple" smartphones and tablets. So, when your finger touches the surface of the gadget will be automatically scan your fingerprint. The device is unlocked only if the user is recognized as the rightful owner.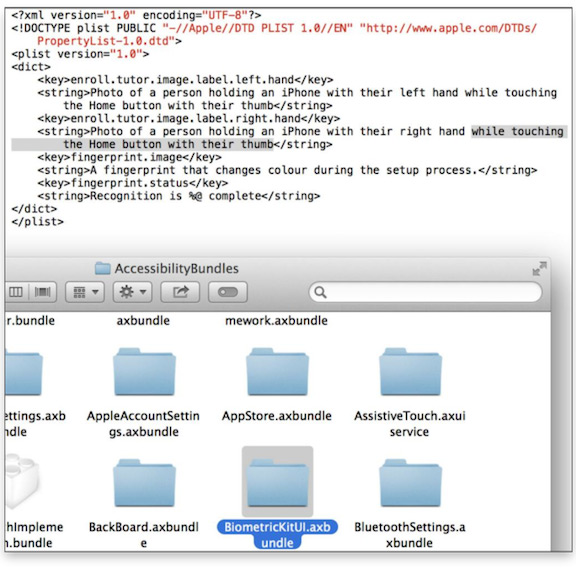 It should be noted that the finding of developers in iOS 7 is the first confirmation of the rumors about the appearance of fingerprint reader in the next update iPhone. The arguments in favor of this fact are buying Apple a leading supplier of solutions in the areas of security, identification and control AuthenTec sensor, and that the company has several patents on the technology.
It is said that Apple delayed the launch of iPhone 5S because of production problems associated with a fingerprint reader. Sources reported that the smartphone is the seventh generation was to debut in July, but the release of the product had to be moved in the fall.
Read another very interesting article about alternative energy of the Sun, water and air.