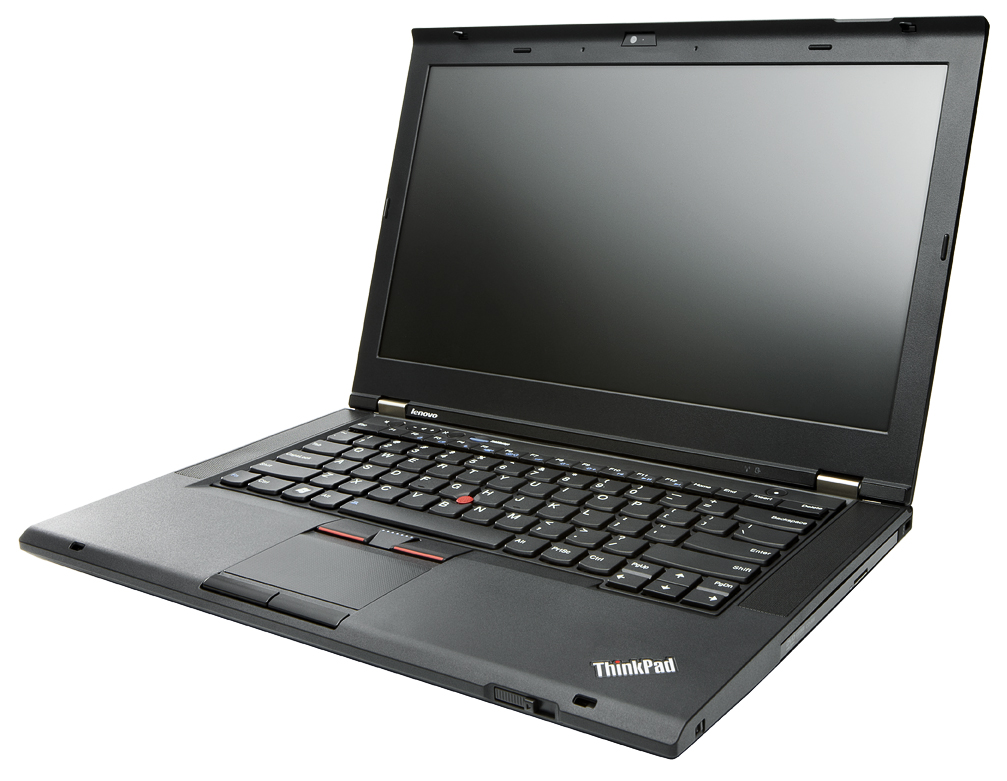 Lenovo ThinkPad T430S – a new representative of the famous line of ThinkPad, which has long been famous for the production of its business laptops. T430S is a slimmer version of its predecessor T430. This immediately suggests that Lenovo engineers have decided to make their devices ThinkPad not only productive, but also comfortable in all respects. Let's see how they got it, and what sacrifices in technical terms, they had to go.
Design
Immediately it should be said that the appearance of T430S very strict. Computer has retained its matt black design, which leads only to the thought of the work. Thanks to the matte surface on the body are not greasy marks and fingerprints. In this case, the computer began to look more modern. As we said earlier, this is the merit of engineers who have achieved the thickness of 23.6 mm. It is much thinner than its predecessor body, the thickness of which was almost 3 cm.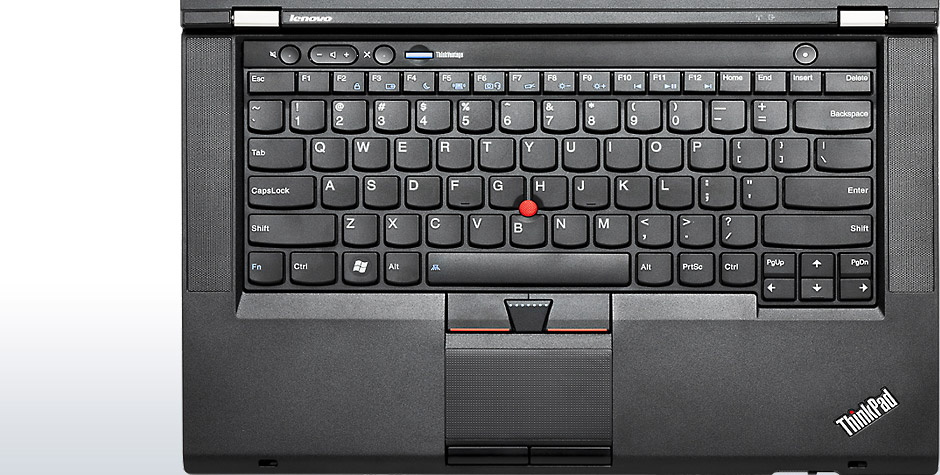 Cover laptop has an impressive thickness and is made of magnesium alloy. Thus, it can really protect the screen from any damage. Like many laptops ThinkPad, T430S has all kinds of jewelry. In addition to the two small logos on the sides of the lid, T430S nothing else has.
Operating panel of this laptop is also made in black and has a rough finish which feels good. Despite the relatively small thickness of the shell T430S looks very reliable. It is reliable and in the case: assembling the device allows you to see it firsthand.
Input Devices
Lenovo ThinkPad T430S has a stylish rubberized keyboard AccuType. Buttons such layouts are slightly elongated and rounded shape, which enhances the print quality. Also very pleased with the progress and the average elastic rebound keys, which also has a positive impact on the quality of printing. In this case, the keyboard does not produce too much noise during operation.
The touchpad Lenovo ThinkPad T430S has decent size and textured coating that provides excellent traction and a very pleasant tactile sensation. On the touchpad to slide easily, and it supports a variety of multi-touch gestures are needed to work in the absence of a computer mouse.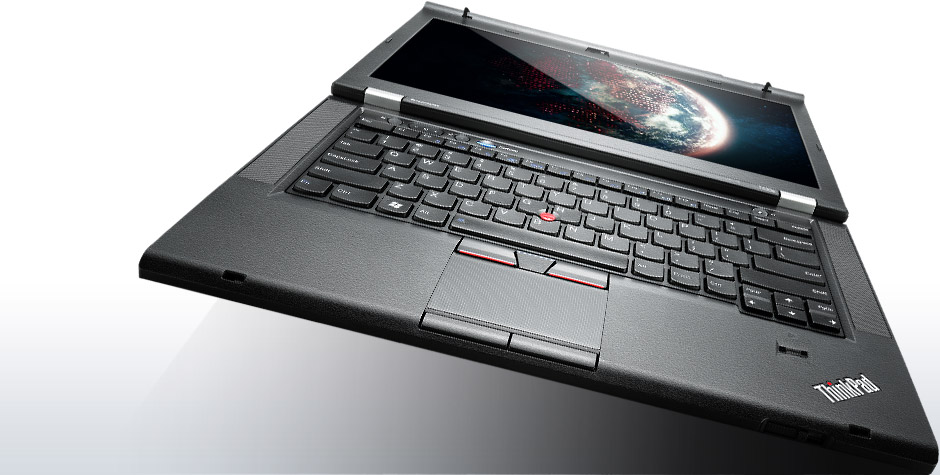 In addition to the touchpad and trackpoint are available, without which it is hard to imagine a business laptop line ThinkPad. As always, he has a red color and is Mezhuyev keys "G", "H" and "B". Properties I had the same as many other trackpoint. It has a fairly high accuracy input, and to use it only need to get used to.
Screen
Diagonal Screen Lenovo ThinkPad T430S is 14 inches with a resolution of 1600×900 pixels. This is a fairly good indicator for the screen business unit. Anyway, Lenovo ThinkPad T430S is equipped with an inexpensive TN matrix which has its drawbacks. For example, the colors are more faded and not as juicy as that of laptops with IPS matrix. Viewing angles are also unlikely someone will please. Though they are not too narrow, but would like to have a wider viewing angle. But despite all this, the screen Lenovo ThinkPad T430S has a pretty high brightness, which allows you to work on your computer at home or in an open space.
Performance
Lenovo ThinkPad T430S based on the processor Intel Core i5-3320M processor with a clock frequency of 2.6 GHz. Also, our laptop is equipped with a discrete graphics card NVIDIA NVS 5200M with 1 GB of internal memory, a hard disk capacity of 500 GB and a rotational speed of 7200 rev / min, and the RAM capacity of 4 GB.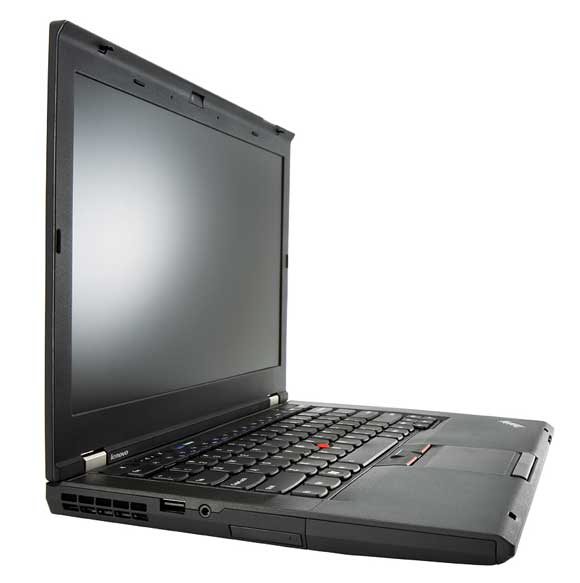 This iron is perfect for performing even demanding graphics tasks, which require a powerful discrete graphics card. In addition, Lenovo ThinkPad T430S good cope with everyday office tasks, as well as be able to entertain his master's launch of video games or movies.
Interfaces
Lenovo ThinkPad T430S has a fairly large number of interfaces. On the left side of the laptop's port is USB 3.0, card reader 4-in-1 Combo 3.5mm audiodzhek designed for headphones and a microphone. The back of the video connectors are mini-DisplayPort and VGA, another port USB 3.0, USB 2.0 function with sleep and charge, internet an RJ-45 jack and the AC-adapter. On the right side there is an optical drive and a lock slot Kensington.
Output
Lenovo ThinkPad T430S is an affordable and powerful business laptop with strict office style. Such a computer is more suitable for those who put safety first, as well as giving more time working than entertainment.
Read another very interesting article about alternative energy of the Sun, water and air.