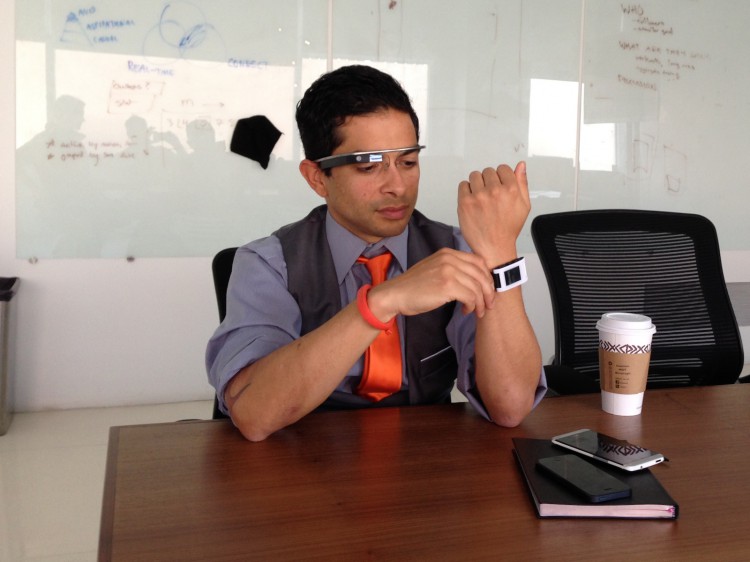 The market is flooded with wearable electronics just as the tsunami washes away the city on the coast of the ocean. News about the next planned or discharged wearable devices, if not surpassed by the number of news about smartphones, it is clearly reached their level. But many of these devices do not find their place in the market, and remaining unsold concepts or boxes in warehouses.
Wearable electronics itself is rather broad concept, not to mention the vision of the future of this market segment by Google. Already, we have access to smart devices such as sunglasses, watches, sports bracelets, various smart "jewelry" and even shoes. In short, smart clothes, which said Sundar Pichai, and not so distant future. But still none of this could become a truly massive, "popular" if you want the product. Why?
I think because of their issuers can not understand why all this is necessary. Technologies have grown, we can – we do. And the main question "why?" Remains outside the brackets. We are at a point of origin of the industry, and much of the view can (or even should) eventually wither away.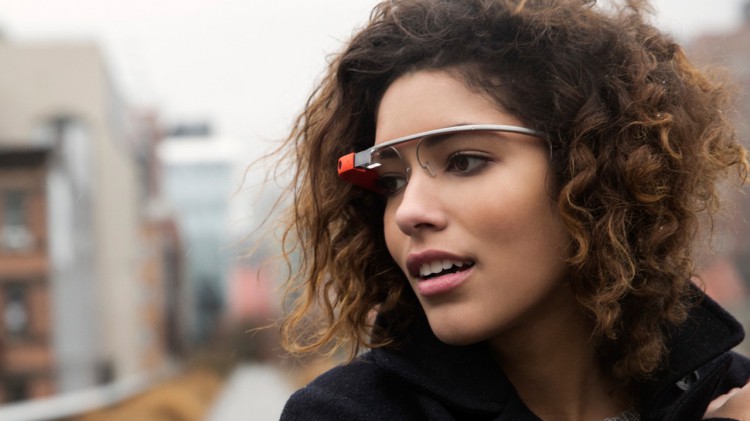 That for the first points came from Google – our great fortune. Whether it's a Samsung, we are likely to once again just a good laugh to. Google is not only unsightly prototype brought to the unit, it is acceptable to the user's face, but also attended to the creation of rules of conduct with such a novelty in society. Now for many it is quite coveted gadget, though "slightly" expensive. The device already being tested by American flight attendants, police officers and even doctors . However, not one by Google. My glasses are going to release Sony, there are rumors of plans and Samsung on this niche. A competition among producers for the consumer is always a plus.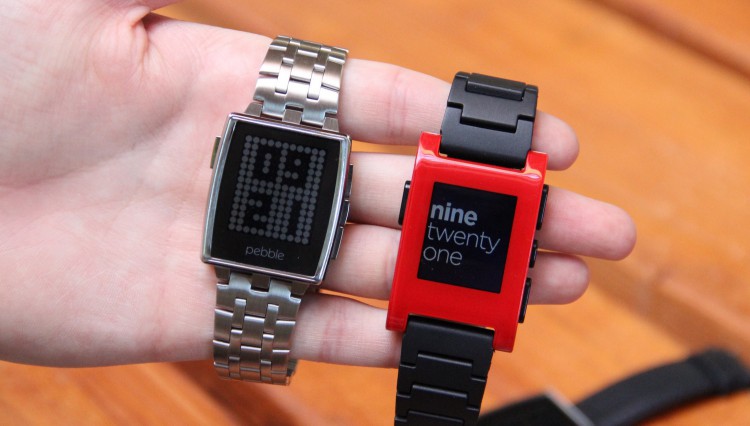 With a clock, like, too, something emerges, despite the fact that his words had not yet said a Google, or Apple. For those liking futuristic design already have plenty of suggestions from Samsung Gear up quite decent Pebble . Those who want to remain outwardly smart watches with a classic accessory that you have to wait, for example, the implementation of a very cool concept . Anyway, consumer demand has already designated, and he can not stay without offers manufacturers. This is something that concerns the appearance of smart hours.
In matters of development of "crazy", in my opinion, the gadget must gain greater independence. For example, if I go to the stadium workout, then I have absolutely nowhere to charge a smartphone, in fact, it even prevents me. The clock must be able to perform the functions themselves, like counting the kilometers traveled and the amount of pull-ups, and other metering pulse. And when I need to brag on social networks for their achievements or just to look at the visual graphics, I synchronize the clock with your smartphone. Same goes for tracking sleep, for example. At the same time, control over smartphone and receive notifications should be preserved, it is convenient.
Apart from design, a problem for many hours is their autonomy. Even if we take all the same Pebble, which can dispense outlet for a week, then this is a good result, but not perfect in my opinion. To smart watches could replace "crazy", they need an electronic tax self-winding, mechanical version of which is found in many conventional hours. I do not know how it should be implemented. With the help of not spoiling the appearance of the solar cell, a perpetual motion machine, a small safe nuclear reactor converter kinetic energy into electrical energy or any other fantastic solutions, but it should be to replace the ordinary people watch. And besides, if the device helps me all day, telling about notifications on your smartphone, in the evening, "trains" with me, and at night watching my sweet dream, when his charge?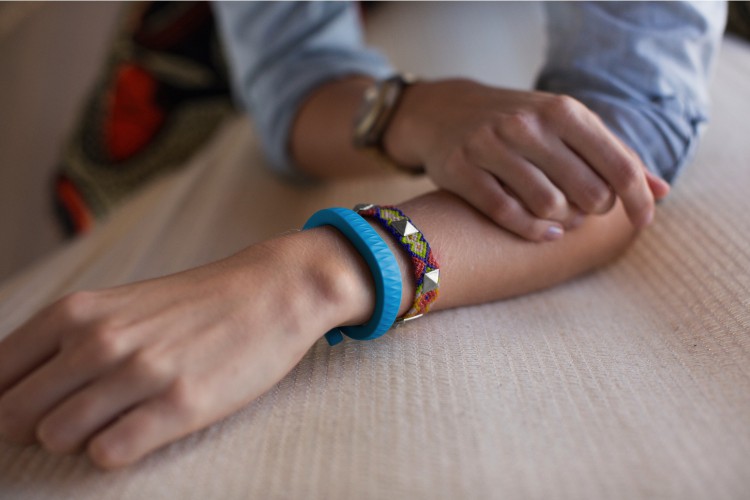 Bracelets, in fact, it is the same watch. Of course, some people are both the one and the other, but in the world of smart gadgets is, perhaps, makes no sense. The difference between them lies only in the fact that someone does not wear watches. Due to the weight or because of taste preferences, it does not matter, just do not wear them.
For example, I do not know a single person who is in daily life a heavy knob on the hand. On the wrists of people can see or some chain of precious metal or altogether simple rope.
Therefore, Jawbone , for example, fits well in this market – it is the usual on the user's hand. But Gear Fit ugotovleno stay another Korean crafts without massive attention.
Ornamentation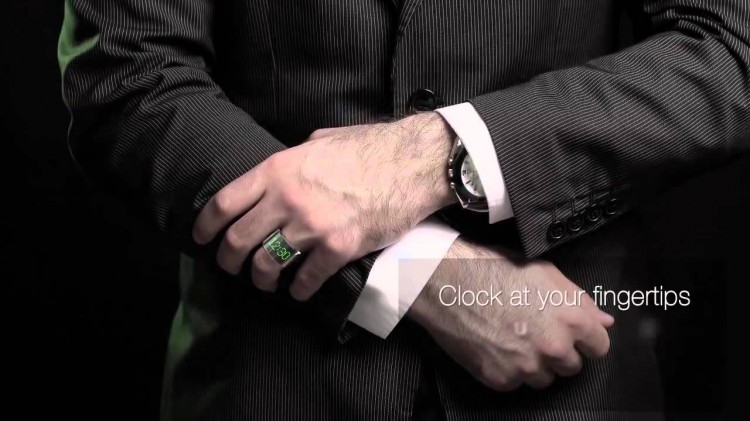 In truth, this is the reason that spodvigla me to write this text. On resources do not cease to raise money for various kinds of rings, necklaces and other "decorations". And that, for me, the most surprising part of the required amount collected.
Of course, this is just a subjective opinion. But here I am, and I do not wear rings. And do not wear necklaces. I'll start I wear if they introduce some wear and synchronization with a smartphone? No. First, because they are unlikely to keep former appearance, instead of acquiring outlines "devices of the future", and secondly, even if they still look as decorations, I still did not wear them before that . Yes, among my friends, there are those who wear rings, for example. But they are beautiful things that, besides, mean something to the owner.
So are so many people waiting for a futuristic design for jewelry? Maybe so, but the main consumer of jewelry – it is, of course, girls. Many of them will exchange gold for curved displays? Girls, we are waiting for your opinions in the comments. Guys, maybe your girls you already hinted at tech gift on her finger? Also do not pass, share it with the public.
"What if some company will come up with an amazing innovation!" Can truly notice you. But what you may want from the necklace? The same applies to all of these rings with their "you'll never miss a notification from your device" and input methods, by waving a finger in the air.
Output
Technological breakthrough has pushed manufacturers to the madness. So the market first appeared curved smartphones, and behind them, and a series of wearable devices that echo each other in their abilities, not shining with no appearance or technical embodiment. For example, I have seen smart watches, which are positioned as an assistant for a smartphone. In this case, why do we need smartphone itself – is not clear, since the clock is feasible all the functions of the main unit. But it was not the greatest absurdity – watches offered to withdraw from the strap and worn on the ear as a headset …
Nevertheless, among the wearable electronics device and there are interesting concepts that will surely win a buyer. What do you think about smart gadgets in general and their branches in particular?
Read another very interesting article about alternative energy of the Sun, water and air.