Chinese companies produce a lot of waterproof smartwatch. And, quite decent. However, this is not the most productive solution based on OS unknown. The foregoing prevents extend the functionality using the application.
Creators iMacwear M7 designed timepiece differently in a big way. The first thing to note – the product is very powerful and works under the operating system Android 4.4. The user hundreds of popular programs.
The main feature of waterproof smartwatch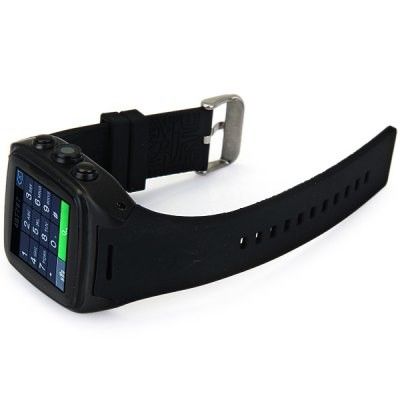 Once the waterproof smartwatch acts like a phone on your wrist – simply insert the SIM-card. It supports GSM network and WCDMA. There modem 3G – a slow mobile Internet will not have to complain. In addition, the device is not afraid of dust and water.
A 30-minute dive to a depth of 1 meter is not dangerous (due to the protection standard IP67). Another nice bonus – built-in camera of 5 MP. It allows you to take photos and video on the go, without taking smartphone. A real godsend for those who love to shoot.
Where to store the content? On microSD up to 32 GB. The corresponding slot available.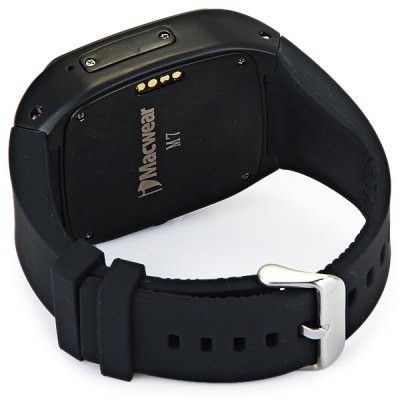 A great many application scenarios. iMacwear M7 waterproof smartwatch allows you to reply to other people's phone calls, as well as make they're own (which serve as the microphone and speaker). No problems with communication via Skype.
Need a tiny navigator with GPS? Please. Watch the video, read the news, listen to music? Too real. What can we say about options like alarm, gallery or recorder? Missing software is easy to download from Google Play.
As the processor uses a 2-core chip MTK6572 from MediaTek. Its clock frequency is 1 GHz. As for memory, are onboard 512 MB of RAM and SSD 4GB.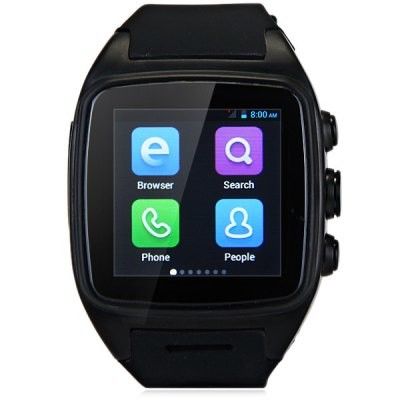 The waterproof smartwatch is equipped with a 1.54-inch IPS-screen with a resolution of 240 by 240 pixels. Touch screen distinguishes 2 touches. Responsible for the graphics accelerator Mali-400 MP. It is not bad for a compact device.
The invention finds steps – to the delight of those who leads a healthy lifestyle. The sensor did not save. iMacwear M7 has an accelerometer, a magnetic field sensor, gravity, and proximity.
Capacity battery with 600 mAh ensures up to 6 hours of continuous talk time (or 72 in the standby mode). Not perfect, but a decent rate – at Apple Watch modest numbers.
Has It long been interested in wearable electronics? Sin is not to take. Good time for the order.
Read another very interesting article about alternative energy of the Sun, water and air.