Chinese manufacturer Xiaomi – one of the fastest growing tech startups in the world and one of the most expensive private companies operating in the technology market. In many ways, it determined the explosive growth of a unique pricing presentations Xiaomi, but not the last role play and constant announcements of the company. And already July 16 manufacturer will show us yet another novelty.
Presented teasers do not give clearly understand what will be presented at the upcoming event. In the images we can see the thinnest profile of the device, focus on the material (apparently, grungy metal, most likely aluminum), something resembling a plug socket or adapter, and the use of unusual abbreviations PK.
New  presentations Xiaomi
One of the images shows us the frame around the display, which seem to be very thick to the smartphone and the screen itself – given as a shadow falls on the picture – similar, slightly recessed into this frame. Maybe we will have another update TV company. In any case, it suggests the visual aesthetics of the TV. Glowing logo, located on the side of the display and it looks like being in the bottom of the device in the center, only reinforces this feeling. It is possible that we will get Xiaomi Mi TV3.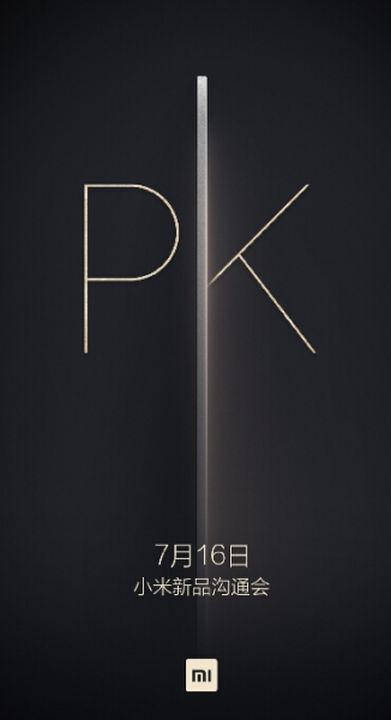 Popularly also been suggested that this announcement will be devoted to the first notebook Xiaomi, which was rumored as early as 2014. Presentation of the new TV seems more plausible, however, nothing prevents us to try himself and in his new role. But abbreviated PK?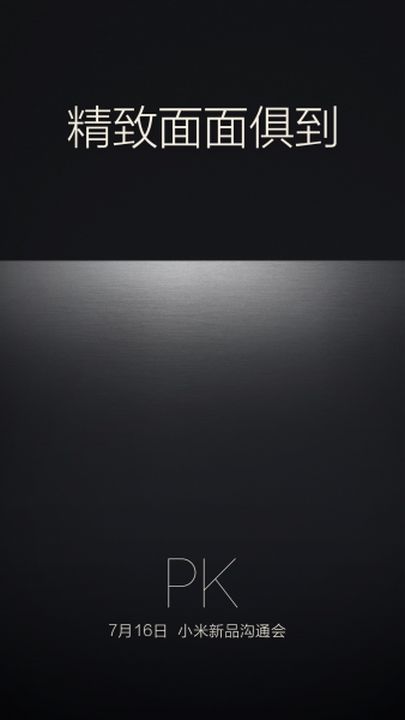 Any hint of smartphones, such as the flagship presentations Xiaomi Mi5 or Mi5 Plus, the technical characteristics of which have recently appeared on the Web, in the teaser is not seen. This, however, does not prevent many speculate the launch of more than one gadget at a time, even in different product categories. Let us not forget this practice in Xiaomi has so clearly exclude this theory, too, is impossible.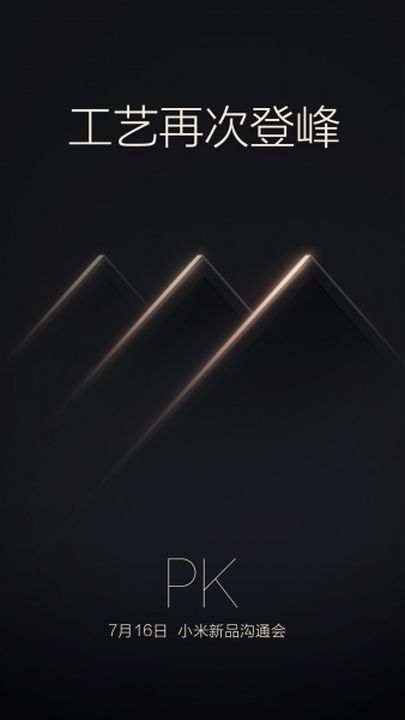 There are, however, and a grain of truth in this assumption – recall, presentations Xiaomi has already become China's leader in the smartphone market for a very short period of time. Starting as a manufacturer of alternative firmware for Android, today presentations Xiaomi has become a major player in the local market and consistently ranks first in the analytical reports on sales. However, her plans were too ambitious – the goal is unlikely to be able to realize the Chinese people if they do not show the new smartphones as often as you did in the past.
Source: miui
Read another very interesting article about alternative energy of the Sun, water and air.