Who is now surprised usual Bluetooth-speaker? On the market, there are thousands. However, competition for the best. Developers have to create more interesting smart wireless speakers for users, add unique features.
SoundPad MA-327 – a bright illustration of that. It is a multifunctional audio system based on Android 4.4 with a huge number of applications. The portable device has a 7-inch touch screen and allows you to enjoy not only music.
Smart wireless speakers is in a jiffy turns into a media center, digital picture frames and so on. There would be a fantasy, but the appropriate usage scenario exists. For the organization of hands-free fit. You can chat on Skype – in the presence of the camera at about 3 megapixels and a microphone.
Feature of smart wireless speakers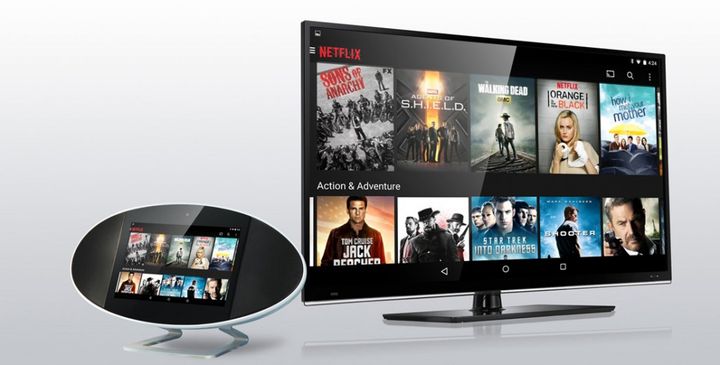 Those who love loud – please amplifier Class D. 90 dB is no joke. Effect 2 provide a stereo speaker: left and right (5 W each).
Connect SoundPad MA-327 to other devices is easy. For what has been said there are Wi-Fi 802.11b / g / n, USB, Bluetooth 4.0 and a standard 3.5 mm audio output. Enumeration enough for "snap" to any PC, smartphone, laptop, tablet, game console or device Apple.
Smart wireless speakers has 904-gram device "friendly" even with television – thanks to the connector HDMI. Has It long dreamed of a Smart TV with support for Full HD? It is easy to arrange.
Control the playback of movies and songs simple. The kit includes an infrared remote control. Among other things, the invention is indispensable for people who like to cook. Refine your recipe on the Internet, directly from the plate – well worth it.
If we talk about the technical "stuffing", it is quite adequate. Resolution Display type TFT is 1024 by 600 pixels. Just right for the purposes outlined above. In the role of the processor performs 2-core Rockchip 3028A processor with a clock frequency of 1 GHz. At the core of the platform – ARM Cortex-A9.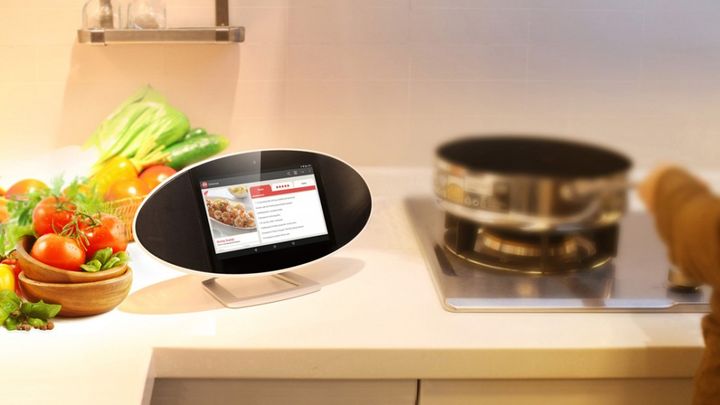 Stand is made of aluminum alloy. For ventilation are 2 special holes on the rear panel. Overheating SoundPad MA-327 is not threatened.
More are on board 1 GB of RAM and 8 GB of permanent memory. Plus microSD card slot up to 32 GB. In addition, there is a built-in battery capacity of 3000 mAh. The power supply is enough for 3 hours of battery life. Not bad, we are talking about home gadget (socket next to it).
Where sold? At a bargain price – on-site GearBest. Typically, for a column asking about 162 dollars, but the site often gives discounts. Moreover, substantial – up to $ 126.79 (at the time of publication of the article).
Agree that the second sum is much more attractive than the first one. Add to that free shipping – get a great offer. The main smart wireless speakers is not to delay the purchase – such actions do not last long.
Read another very interesting article about alternative energy of the Sun, water and air.