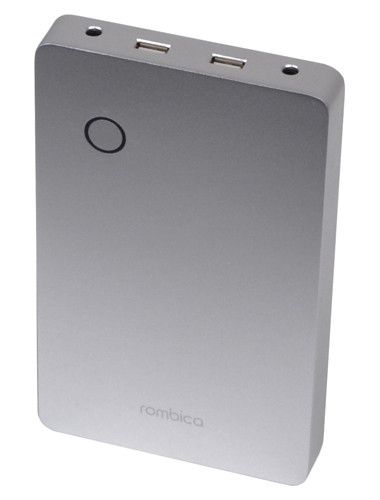 Without exception, all modern mobile devices have a common drawback – the time of their battery life is limited capacity of the battery used. Moreover, for a long time, each producer thought their cable interface – in fact, this approach allows you to bind users to a particular accessory manufacturer, which led to the very real mobile slavery. However, a few years ago, most manufacturers of smartphones and tablets has finally agreed on a single power connector microUSB – since all devices and batteries which serves lithium battery with a nominal voltage of 3.7 V, are able to be charged from the nests USB.
Such unification really makes life easier for users. However, in the field of power laptops and even some categories Tablet PC is not so rosy – there is no standard so far, so manufacturers put those connectors that are more suited to them – for one reason or another. However, there is a solution – universal autonomous chargers have included a lot of adapters, allowing adapt to many types of connectors used. In addition, they allow you to vary the output voltage, however, a relatively small range, which still can not cover all user queries.
We decided to carry out a comparative testing of several models of universal chargers to find out how they are easy to use.
iconBIT FTB20000M
The range of the company's products have long been present iconBIT variety of power supplies. Naturally, the firm has not left unattended and rapidly growing market for mobile devices, offering users several models of compact notebook batteries.
For conducting tests we were given a mobile charger with index FTB20000M. The model comes in a cardboard box, the back of which is traditionally reserved for technical specifications – all in great detail and in Russian.
Set of more than rich. Has its own AC charger and a convenient carrying case with two compartments, which can accommodate the battery itself and all accompanying accessories. By the way, adapters, we counted as many as 20 pieces, in addition, there are two extensions, as well as special cables cable for connecting laptops Apple.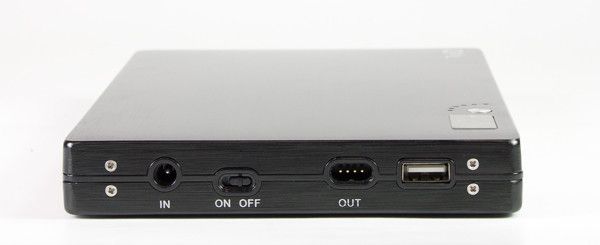 The housing is made of anodized aluminum. Located on the top panel indicators and output voltage of the internal battery, while the main connectors and controls placed on the front end of the device. There are a connector for the charger, and two output connectors – USB and versatile. By the way, very nice addition it was possible to select the output voltage – supported values of 12, 16 and 19 V. The choice is made by slightly recessed slide switch.
According to the specification, the maximum current through the USB connector must not exceed 2 A, while the output power notebook power is 60 watts.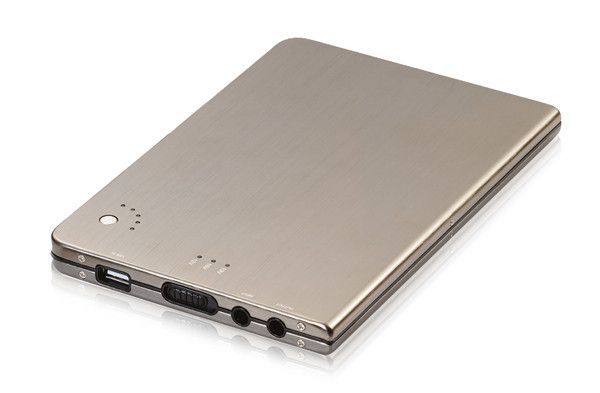 Test trials have shown that the protection of the USB port is activated when the threshold is 2.5 A, which is even slightly higher than the stated figure. Output voltage is drops to 4.7 V. The high-voltage output freely withstand loads up to 3.5 A, and then activated built-in protection.
TopON Top-Max
Company TopON, known for its accessories for mobile devices, has introduced new products in a series of Top-Max, whose purpose is to charge all sorts of gadgets, if there is no power outlet nearby.
Charging is packed in a cardboard box with a transparent window through which the prospective buyer can look at the device "live". On the back side you can see the technical specifications of the model, as well as learn about the device compatible with most laptops and netbooks.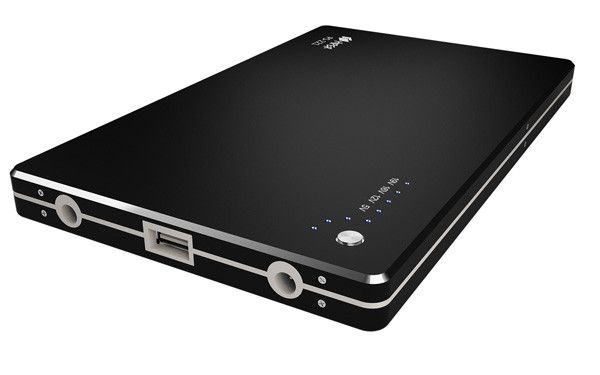 Components do not let us down – except for mobile charging box contains 11 different connectors for connecting laptops, nine adapter to charge the device (power supply not included), paper guide, and of course, the universal connection cable. By the way, a special adapter for the Apple notebooks included not included.
Metal case on the top panel are placed two-line display and buttons for switching devices.
When initializing the first thing will be asked to choose the most appropriate output voltage is adjustable from 12 to 19, while the maximum value of the discharge current must not exceed 3.5 A.
An interesting feature: the device has two output connectors, one of which is made in the form factor USB – it is used to charge smartphones and tablets and is designed for a maximum current of 2 A. The testing showed that the current limit for him is 2.5 A – a further increase in consumption fire protection. The minimum value of the voltage in this case is 4.7 V.
Maximum output load intended for powering laptops, varies depending on the voltage. So, for a value of 12 V, the current can reach 6 A, whereas at 19 protection works at 4.4 A.
Hiper PS-221
This is an interesting charger provided to us for conducting tests, is not only excellent appearance and quality of workmanship, but also very rich set – manufacturer carefully put a lot of different adapters for connecting to mobile devices, including the technique of Apple, AC adapter, instructions and a handy bag for carrying and storing all this wealth.
The packaging is in a closed cardboard box, on the back side where you can find detailed technical documentation.
The housing is made of metal, plastic is present only in the side frame of the model. Battery indicator consists of four LEDs surrounding the power button. Next to it is another line is displayed, showing the nominal output voltage.
Main connectors placed on the front end panel – a 19 V input for external power supply, USB-connector and an outlet for charging laptop.
The main governing body is the button located on the top panel. It performs several functions – so, when pressed briefly indicates the charge status, long press to turn on or off, and double-click switches the output voltage. By the way, every time you turn the voltage value is always reset to 12 V.
USB-connector output current up to two amps. Testing has shown that the protection is triggered when the value of 2.8 A, the output voltage drops to 4.8 V, indicating a fairly powerful controller.
The maximum current that can issue a connector for charging laptop is 4 A, but this is true only for low output voltage. When installing 19 protection works on the load of 3.6 A.
Rombica NEO PRO180
Universal Charger represented a young company Rombica, designed for those who love to travel. It fits easily into a backpack or bag, and the relatively small size and good looks certainly please fans of fashion accessories.
The model is packed in a small cardboard box, made in bright colors. The back surface is fully occupied listing specifications in several languages, including Russian. On the side of the package is available with the types of connectors supplied and their applications.
Packaging is very good – in addition to traditional USB-cable with microUSB connector on the miniUSB adapter and universal cable supplied with 10 interchangeable connectors. Not forgotten, and users of products Apple – for them, the set includes two cables with MagSafe 1 and 2, respectively. Of course, not forgotten, and external power supply, which allows to recharge the unit from the usual outlets.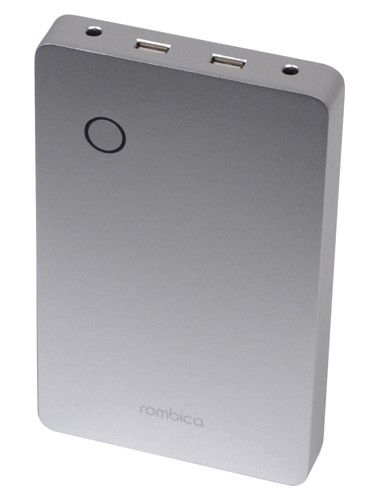 Its appearance resembles much thinner model Mac Mini – Unibody body style made of bright anodized aluminum quibble here is nothing.
To control the device designed single button placed on the top panel. It is responsible for turning on and off the battery, the battery level control, as well as for the selection of the output voltage – supported values 12, 16 and 19 V. There are four buttons around the display, made a ring shape – they represent the built-in battery. Another three LEDs can be seen on the side – they are responsible for the information on the output voltage of the converter.
Four connectors, all located on the front face of the charger. Accordingly, two USB-connectors are used to connect tablets and smartphones, and the remaining two are for external power supply and universal cable.
Battery capacity is 18,000 mA.ch while to fully charge it from an external power supply unit will take about three and a half hours.
According to the manufacturer, the maximum output current (connector to charge the laptop) is 3.2 A. Our test is not denied – protection works at a value of 19V / 3A. USB output also did not spoil the overall impression – on the weakest of them (1 A) fire protection in excess of the threshold of 1.5 A, while the voltage at the maximum load drops to 4.8 V.
Summarizing the results of our testing, we can recognize that all, without exception, we tested standalone chargers excellent job with its main task.
"Best Buy" we considered the model Hiper PS-221 – with relatively small dimensions of the device has sufficient capacity, and most importantly – more than attractive price.
But the "Editor's Choice" was a device iconBIT FTB20000M, has an outstanding capacity built-in battery and a lot of extra features.
Read another very interesting article about alternative energy of the Sun, water and air.