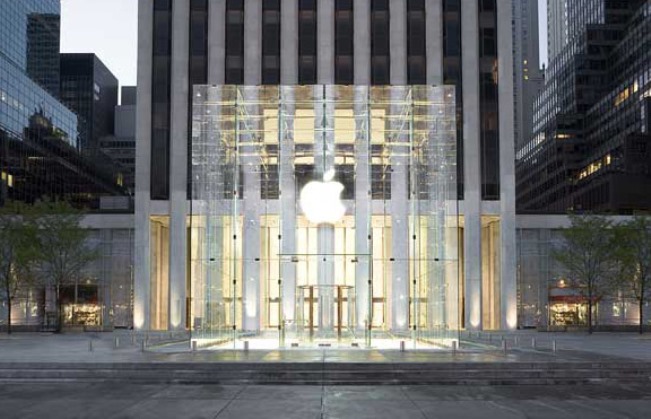 The release of new smartphones and tablets Apple will take place in September this year. This was announced by Concord Securities analyst Ming-Chi Kuo , According to whom, "apple" product line this year, expect big changes.
One of the most important products of Apple smartphone expert named iPhone 5S, which will be a "minor update» iPhone 5, with a more powerful processor, additional RAM, improved camera and fingerprint reader. The device will be released in late September, according to Kuo. It is noted that Apple will be forced to limit the supply of models in September due to a shortage of fingerprint sensors. In October and November deliveries will go to the proper level.
Together with the flagship phone model Apple announces budget version of the iPhone, which will become "a little thicker and is made of plastic." Release the device is expected in early September, and the cost of the device will be in the region of $ 450 – $ 550 without binding to the cellular operator. Until the end of the year, the company sells 26 million of these smartphones.
According to the forecast Kuo, the new tablet iPad 5 will be also presented at the beginning of September. Gadget design will resemble the iPad mini, it will be lighter and smaller than the current version is 4 mm high, 17 mm wide and 2 mm in depth and will narrow frame around the display. Diagonal of 9.7 inches, but the LCD panel will have a smaller number of LEDs are used for illumination.

Apple plans to release two versions at once iPad mini 2 , Kuo says. The first model is not equipped with a Retina display and can only boast of an improved processor. The main difference between the second modification of the iPad mini 2 will now let Super clear display Retina. At the same diagonal of 7.9 inches to increase the screen resolution from 1024 x 768 to 2048 x 1536 pixels. Accordingly, the density of pixels will increase from 163 ppi to 326 ppi. Both new products will debut only in 2014, experts predict.
As for the computer to Apple, the new model of Macbook Pro laptops and candy bars iMac, based on processors Haswell, will be released before the end of the year. New iMac, according to the analyst, will be presented at the end of August, and the Macbook Pro with the display Retina – in mid-September.
Read another very interesting article about alternative energy of the Sun, water and air.