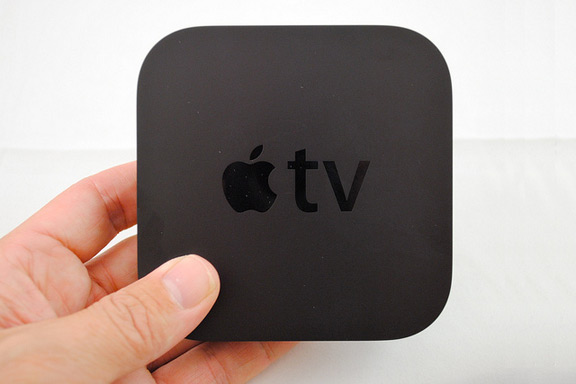 Apple has stopped the spread of the new firmware for the Apple TV set-top boxes after it was revealed a serious mistake. Users complain that after installing automatic update their device ceased to show signs of life.
The past week has turned extremely busy one for Apple. All the attention was first drawn to the new operating system iOS 7 , the demand for which was so high that the company's servers could not stand the influx of visitors . Two days later the onset of the global sales of smartphones iPhone 5s and iPhone 5C . These events are not so easy to overlook the massive news that Apple released a software update 6.0 TV.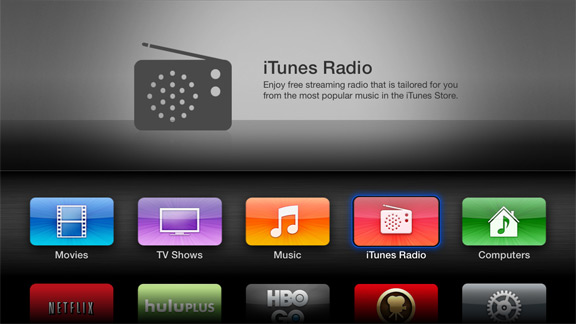 New firmware for Apple TV has brought with it a number of new features. Among them debuted in iOS 7 Radio iTunes, AirPlay feature of iCloud, Photo & Video iCloud, which replaced the photostream shop iTunes Music Store. AirPlay support in iCoud allows you to play video from the store iTunes, translating it with devices running iOS 7 on the console without loading the content on the iPhone and iPad.
Photo and video iCloud allows you to browse photos and videos from the cloud service on the TV user's set-top box also had the opportunity to work with podcasts and can sync playlists and radio stations with other devices to the user. iTunes Music Store allows you to purchase and download songs, playing them on the set-top box.
Unfortunately, the situation with this update did not go as smoothly as we would like, and after the installation of many Apple TV users are no longer signs of life. Some users complain about the loss of Internet connection, others generally can not start the device after flashing.
Therefore, at the moment the update servers removed from Apple, but the affected users can restore their consoles, connecting them to a computer through iTunes. When the company will resume access to updated Apple TV 6.0, not reported.
Read another very interesting article about alternative energy of the Sun, water and air.