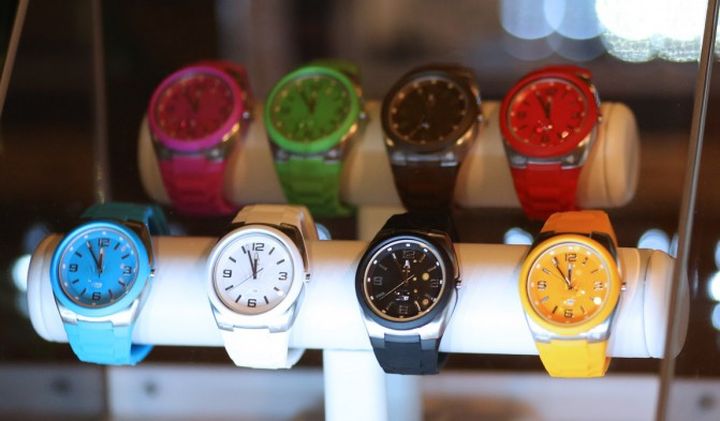 This device, both companies are positioning as the fastest way to pay for your purchase. In theory, everything is quite simple, you need to bring the clock to the terminal and payment will occur. But let's see if this is really worth and if Alfa Watch your money.
Supplied and MasterCard card
Hours Alfa Watch comes in a transparent plastic box in which you can also find a short instruction and warranty.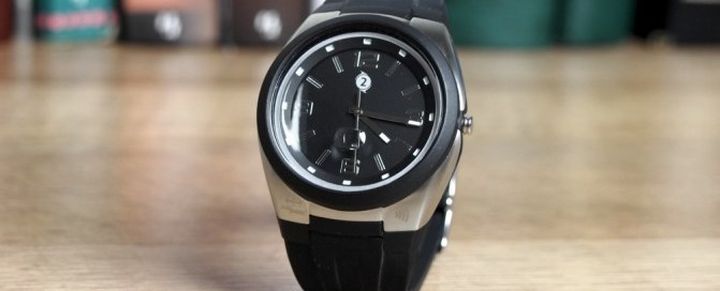 In addition, the work hours they need to insert a smart-card with EMV-chip, which will be connected to the main card user score.
It can connect to an existing map from the "Alfa-Bank", or release with a new one. In both cases, the bank issues smart-card complete with a clock.
Design and usability
Hours Alfa Watch made in the sporty design and appearance does not particularly stand out. Dial Analog here and very simple, the date is displayed in a small box.
Thus, the design of the clock can be called expressionless, and he obviously will not please everyone.
Corrects the situation a little different colors are available. This allows you to choose a watch in bright colors to suit your style.
As for the materials of the shell, they are also nothing special stand out. Main material Alfa Watch – matte plastic, it is made from the whole basis of the case, and only a portion of the front panel around the dial is covered by a metal plate. The use of plastic due to the need to ensure signal integrity.
The strap is made of silicone, which is easily collects dirt, but also just as easy to clean.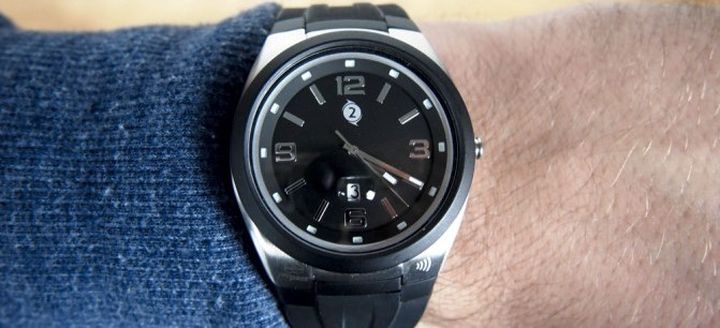 The dial is covered with fiberglass, rather than glass, but it is highly resistant to scratches.
On the materials in general is difficult to say something bad, they are good enough, the body while also assembled well.
Despite the rather simple strap, Alfa Watch conveniently mounted on the hand and do not cause skin irritation. Fixing sold very well, the risk of losing hours minimum.
Functionality, security and contactless payments
Themselves Alfa Watch manufactured by Austrian company LAKS branded Watch2pay since 2002. And, despite the support of technology MasterCard PayPass, is a simple solution, even among wristwatches. They are able to show the time and date, but it is not counting the possibility of contactless payments. The latter function, in fact, is for Alfa Watch primary.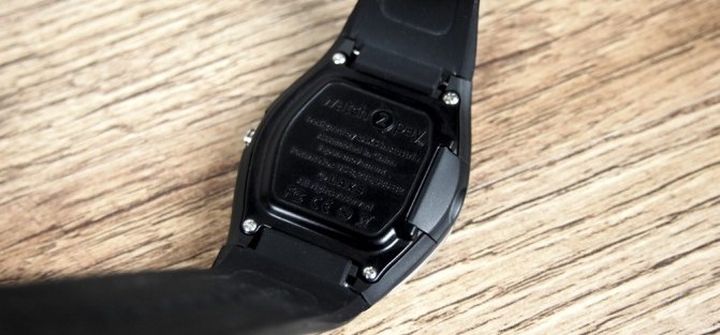 Implemented contactless payments at Alfa Watch through technology MasterCard PayPass, which in turn is based on a wireless protocol ISO / IEC 14443. Actually, not least due to a secure credit card payments, because in order to pay off, you need to watch very closely to bring terminal. If the amount of the purchase amount is more than 100 USD, the wearer will need to enter a PIN. Actually, it works MasterCard PayPass. Thus, the probability of losing money, paying via Alfa Watch less than the card. After the clock is not transferred into the wrong hands, and the likelihood that someone will intercept NFC-signal is unlikely. Also, do not give the creation of a mobile device that would read out the signal hours straight while driving. For example, if an attacker approached the owner of Alfa Watch and quietly brought his hand to the device. In this case, as already mentioned above, without a PIN, you can capture up to 100 USD, and the bank will then be able to determine where the money went, and it is possible to get them back. Given that the little Alfa Watch where you will meet this hopeless idea.
As for ease of use Alfa Watch it to make payments, in this regard, the clock is really encouraging. The mechanism is very simple and intuitive. Terminals supporting MasterCard PayPass can be found in most major retail stores and pharmacies, cafes and restaurants. But, unfortunately, they do not pay off in small shops and public transport.
Thus, if you know what's in store next to the house there is a terminal with MasterCard PayPass, you can go shopping without a purse. Although hedge cash does not hurt. Indeed, in some cases, even if the terminal with PayPass is in store, not the fact that it will work. In addition, the cashiers are not always able to carry out contactless payments, and lost in the event of a failure. And if you say that you want to pay off the clock, they can and do come as a shock. In general, observe the reaction of people paying Alfa Watch is very interesting, many genuinely surprised. But, fortunately, two weeks of using hours, I was never suspected of fraud, but agree that by this payment method looks unusual.
In summary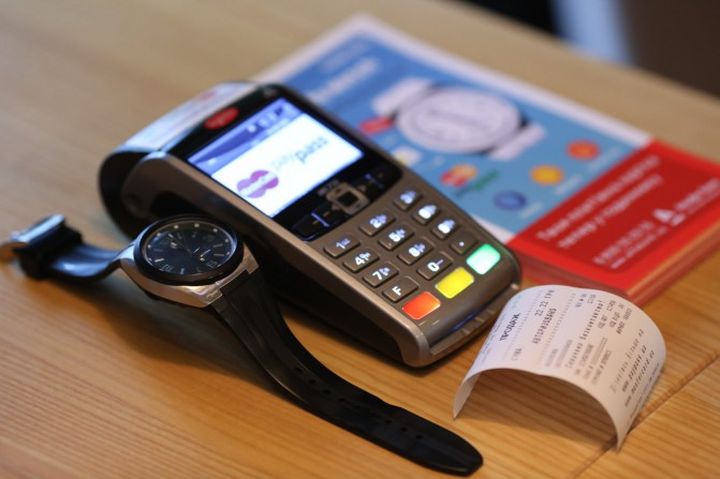 Alfa Watch – it's an interesting concept, which aims to reveal the benefits of MasterCard PayPass. It was as a demonstration of the potential of contactless payments, these watches are very good. They are simple, require no configuration or ongoing maintenance.
Liked:
+ Support PayPass
+ Secure Payments
+ Easy to use
+ The rate of payment
Did not like:
– Designed for the amateur
– Body Materials
– Price
Read another very interesting article about alternative energy of the Sun, water and air.