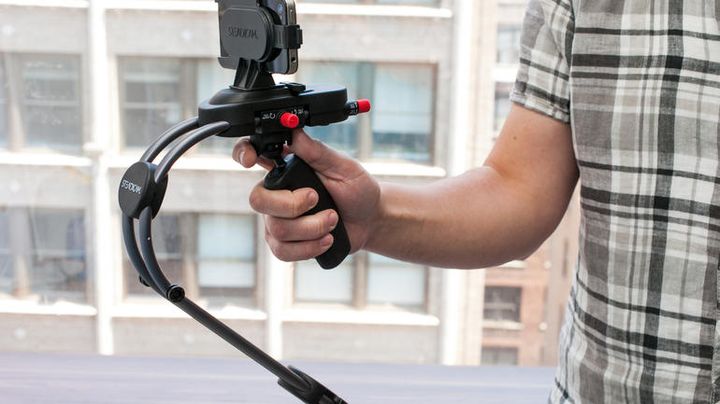 Videographers and cinematographers know that to stabilize the camera during shooting moving objects there is nothing better than a Steadicam. This system helps us to stabilize the camera about 1976. Now released Tiffen Steadicam Smoothee for iPhone, GoPro and other portable cameras.
WHAT IS IT?
Steadicam Smoothee from a company with a worldwide reputation Tiffen – a system of stabilization for handheld cameras. The device is based on the same technology as the professional unit cost of $ 60,000, which are used in Hollywood.
Thanks to extensive research, development and the desire to create the world's best image possible Steadicam, which made this technology the de facto standard for film sets, studio productions and coverage of live events, is now available for devices such as the Apple iPhone and GoPro.
Immediately ready to use device Smoothee provides incredible quality photo shooting and video images without jitter, which is typical for hand-held shooting on the move.
When you're shooting video with the Steadicam Smoothee, then you find it hard to go unnoticed. As a professional stedikame, it uses a system with a counterweight and a gyroscope that allows the camera to move more smoothly, without jerks.
Steadicam Smoothee allows operators to "fly" during shooting. They can climb up and fall down, go in and out of the room, go through the crowd – to move almost everywhere with precision control and elegant simplicity. Designed for all levels – from beginners to experts – ready-to-use system Smoothee does not require a major adjustment.
DESIGN
Durable metal construction, easy to operate; the entire system consists of two parts – the handle with ulnar support and dock for the camera, which can be detached and used as a desktop stand. Comfortable design with ergonomic handles can be easily folded for transportation and storage.
HOW DOES THIS WORK?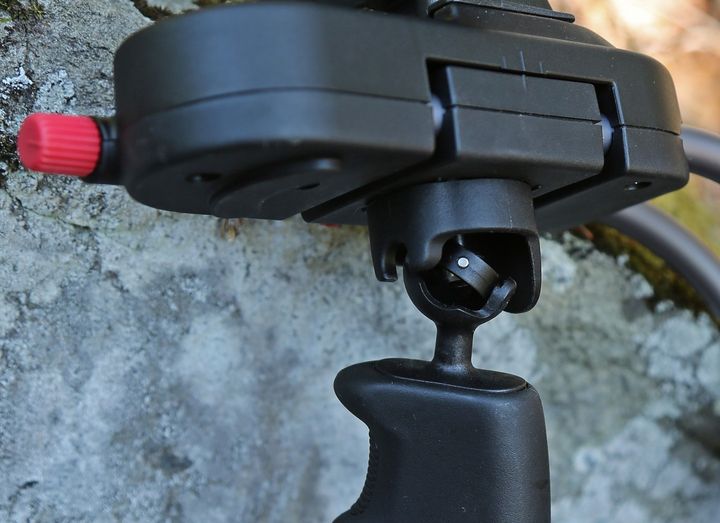 In Steadicam Smoothee, as well as in the professional Steadicam, uses a powerful gyroscope that allows the camera iPhone to move more smoothly. The handle is made taking into account the ergonomics and the need to hold the camera for long hours, and the deviation counter by one thumb.
Setting the Camera Steadicam Smoothee only takes a few minutes and then you can immediately start filming. Steadicam Smoothee system compatible with standard tripods, so that it can be used as a handy accessory to any camera.
WHAT'S IN THE BOX
Tiffen Steadicam Smoothee stabilizer
Mount for Camera
Belt clip
cover
user manual
Read another very interesting article about alternative energy of the Sun, water and air.