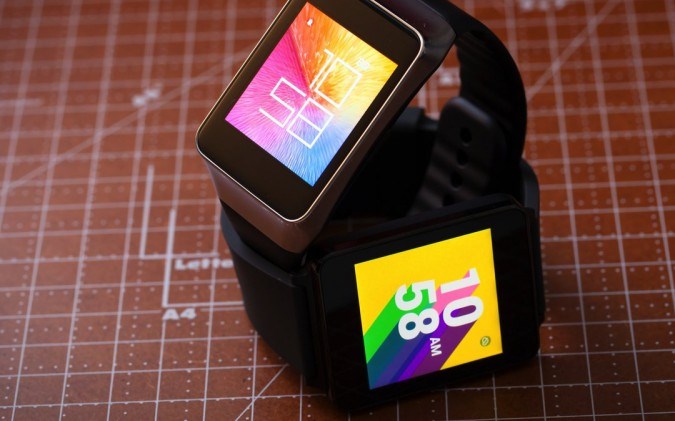 After the conference Google I / O many people want to try finally presented clock on Android Wear, despite their ambiguity. But what is good in them, is the fact that they are something more than just expensive electronic clock. After all, they can be installed standalone applications written specifically for wearable devices for Android. And, as noted 9to5Google, the first of which have already appeared in Google Play.
Generally the clock on the OS from Google supports three types of applications:
Only run on the smartphone and sent to the Wear-device notification

Have APK-file to run on both devices

Run only on the Wear-device
And the developer by the name of Marian Zorilla has managed to write a few applications from the third category. What they can do first independent applications on Android Wear?
Apps Android Wear
Well, firstly, this calculator Wear Calc. More about the application, perhaps, you could not tell. Interestingly, the video, shot one of the first users to run the application voice failed – team «Wear Calc» recognized as «Where Calc». This poses the question of the name of the developers of applications for handheld devices.
Another application of Marian Zorilla became compass appropriately named Wear Compass. Strictly speaking, the app is useless, because in G Watch, Gear Live and built their own compasses. And if you find fault, then the arithmetic operations, in fact, you can do with Google Now.
Nevertheless, this is the first application on the Android Wear, became available in Google Play, which, so to speak, be heard by history. By the way, Google asked to refrain from downloading applications until July 7, so that after a while the author himself and deleted them, worrying for your account. But at the same time promised to upload them again in a few days.
In the very near future, we expect to see a lot more applications for a new type of device that will boast greater functionality than the pioneers.
And what app for Android Wear would like to see you?
Read another very interesting article about alternative energy of the Sun, water and air.