Moto 360 Sport was presented a few months ago. Since then, we knew only that smartwatch Moto 360 will be available in several models.
Just today Motorola announced the release date of Moto 360 Sport. The release of smartwatch held just before Christmas, so users in Europe and the United States will be able to buy or give to a close person a full-featured smartwatch on Android Wear.
Moto 360 Sport is the sports version of the smartwatch Moto 360 from Motorola.
The main difference between sports and classic version is silicone strap that wraps around the clock face for screen protection. The strap is available in various colors. Furthermore, it is water-repellent and well ventilated, so the user does not feel discomfort during exercise.
In addition to the silicone strap, Moto 360 Sport has a built-in GPS sensor for tracking activity. Thus, smartwatch will be able to track physical activity without the help of a smartphone.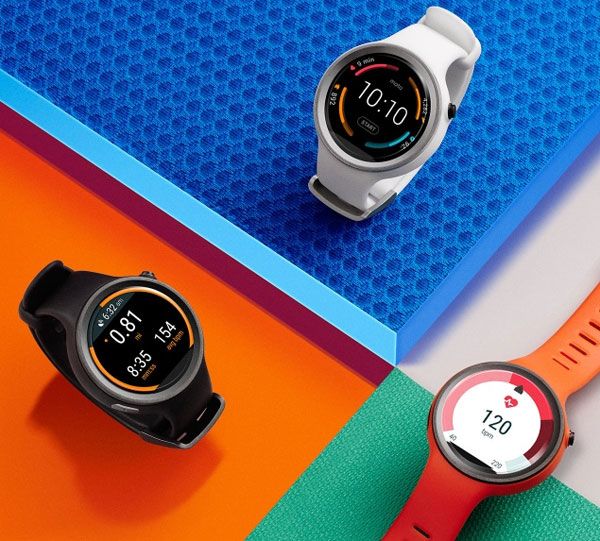 The display of sports model of watch also differs from the standard version Moto 360. It is designed by technology AnyLight. The company said that in the room the screen works like a normal LCD display, but on the street it reflects the sun's rays, so read any information on the screen is much more convenient.
Also, smartwatch has a heart rate monitor on the rear panel. Oh, and another feature is body of Moto 360 Sport is waterproof by standard IP67.
Moto 360 Sport: Release Date
Moto 360 Sport will go on sale on December 18 in the France and UK, while the release of the US will be held on 7 January. Smartwatch will be sold in China, Canada, Brazil, Mexico and Spain in 2016.
Moto 360 Sport: Price
The price of smartwatch Moto Sport 360 will be $299.
How can I find more information?
More information is available on the official website of the Moto 360. Also, you can follow the blog of Motorola.
Read another very interesting article about alternative energy of the Sun, water and air.