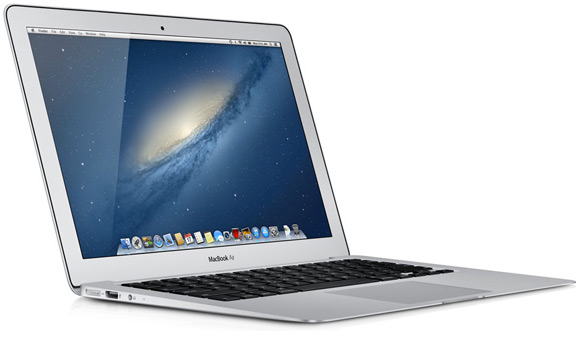 Although all Apple devices are considered models of "premium" segment, it does not prevent them from time to time to experience hardware or software problem.
Despite the fact that Apple recently released an update designed to fix the problems with connecting to the networks of Wi-Fi, flickering screen and the volume level changes in the new MacBook Air, users machines continue to report on emerging issues. This time, it was reported periodic failures in displaying the image on the display when the laptop screen is suddenly a short period of black or "goes to sleep", and requires a single keystroke to restore the image, which naturally irritates during operation.
Numerous reports which indicate a problem with the screen of new MacBook Air, which leads to loss of image appeared on the official website of Apple. So far there is no information about how widespread the problem is, but the number of people complaining about it, is constantly increasing.
Thus, despite the occasional disappearance of the images on the screen, the system itself is likely not disabled and does not go into "sleep mode", since other tasks, such as playing music, continue to be performed. These difficulties relate to both 11-inch and 13-inch MacBook Air release in 2013, with a chance to face them increases if the laptop is running on battery power, and is not connected to the mains.
Representatives of Apple still does not clarify the situation: It is unknown whether the problem is hardware or software, and when can we expect to solve it.
Read another very interesting article about alternative energy of the Sun, water and air.