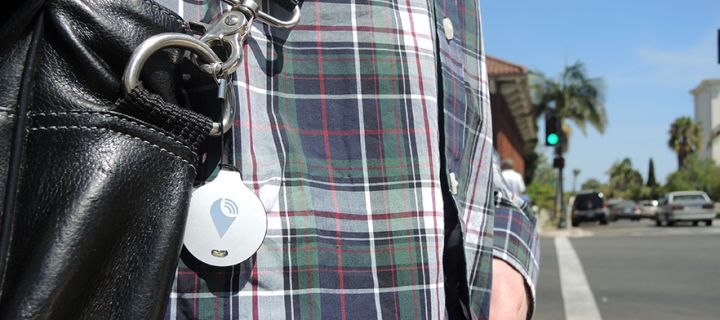 Expensive to lose the keys or wallet? Lost thing can be anywhere, even in yesterday's jeans or under a pillow. In order to spend less time searching for the right things, was created tracker TrackR, which allows you to track the location of the thing, which is fixed tracker, using a mobile application.
TrackR bravo can be mounted anywhere: on a bike, key chains with car keys, dog collar, bag and even a laptop. Track Tracker via your smartphone in seconds.
Pressing the «Ring Device», you will hear a signal that emits a thing with it attached to the tracker. Conversely, using the finest and small (only 31 mm in diameter) tracker can find your smartphone. TrackR bravo option supports GPS, and by which it became possible to find various objects.
Application for TrackR bravo compatible with the iPhone and Android-powered devices. It displays the distance to the "target". The application can even customize the ringtone you want to hear every time you try to find your keys (or something else).
The tracker can be personalized laser engraving with your mobile phone number or birthday greeting. Device battery will last for a year, after which it can be replaced.
TrackR bravo available in 4 colors: blue, metallic, black and pink. Surprisingly, the tracker is only $ 5!
Source: IndieGoGo
Read another very interesting article about alternative energy of the Sun, water and air.