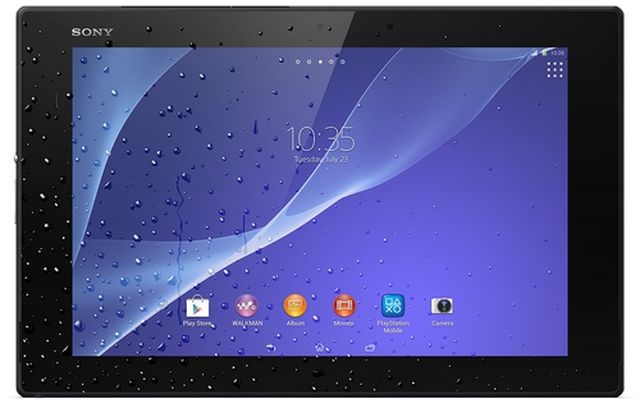 Tablet Sony Xperia Z2 announced himself on the IT-exhibition Mobile World Congress in late February 2014, and the sale appeared in April. It is an updated version of the previous tablet Xperia Z, a more refined and advanced in terms of technical characteristics. The rest of it is still thin and lightweight gadget is reliably protected from moisture and dust, which, of course, belongs to the elite segment of the tablet. Incidentally, Xperia Z2 Tablet works on the latest version of the operating system Android 4.4.2 KitKat, and well worth it, respectively, a lot.
Technical characteristics Sony Xperia Z2 Tablet
Processor: Qualcomm Snapdragon 801 MSM8974AB 2300 MHz
Memory: 3GB 1600MHz DDR3L
Storage: 16 GB of internal memory
Display: 10.1 "1920×1200 Full HD LED IPS, glossy
Video: Adreno 330
Wireless: Wi-Fi 802.11 b / g / n, Bluetooth 4.0, NFC, infrared, 3G, 4G LTE
Audio: Front Surround, 2 speakers
Interfaces: MICRO-USB, slot for micro-SIM, card reader, combo audio jack
Extras: 2.2 megapixel front webcam, 8.1 megapixel rear webcam
Battery: Li-Ion 6000 mAh
Dimensions, weight: 172x266x6.4 mm, 439 g
Operating system: Android 4.4.2 KitKat
Supplied Sony Xperia Z2 Tablet
Extensive documentation, tablet itself, AC adapter cable Micro-USB – that's all that fit in a small box.
Design Sony Xperia Z2 Tablet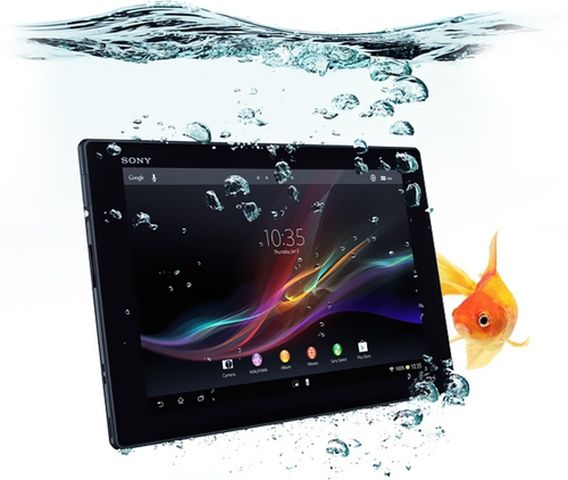 Sony Xperia Z2 Tablet is very similar to its predecessor externally, such as steep slants similar rubberized track at the junction of the front and side surfaces. Folding device covered soft-touch plastic to prevent skolzhzheniya in hand and increased wear during operation. However, it does not protect against catastrophic rapid fingerprints.
Chip tablets Xperia Z has been and remains an absolute protection against water and dust, the tablet can be dropped into a bath full of water, wet in the rain, either intentionally or accidentally spill a glass of water, and it will be nothing. New gadget complies with IP58, which involves immersion in water for half an hour at a depth of 1.5 meters. In accordance with this, the plugs, which are located under the connector, is hermetically closed.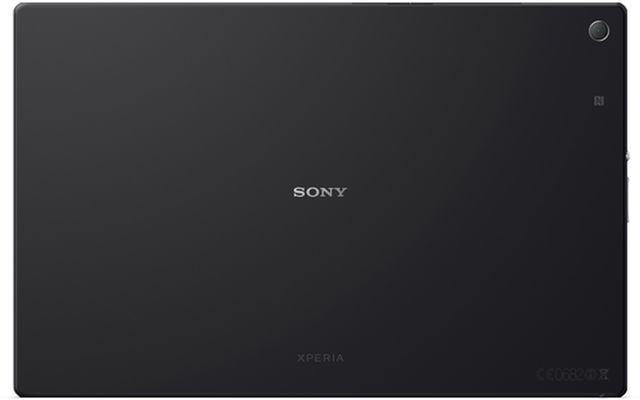 Housing gadget is made predominantly in black, only lateral ends of the light-gray, it just smooths the overall severity of the image plate. The average size of the device, except for the thickness – this parameter Xperia Z2 Tablet can be called the thinnest tablet in the world. So 172x266x6.4 dimensions are millimeters and weighs only 439 grams and is being armed with 10-inch waterproof display.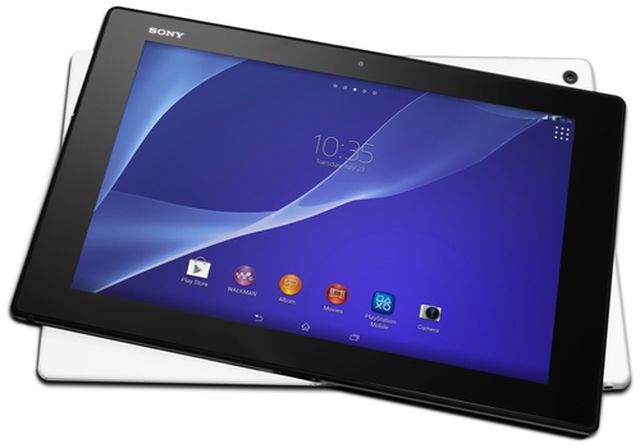 A special variety of color variations manufacturer does not offer, so that in addition to black, the gadget is available only in white color.
Display, audio and webcam Sony Xperia Z2 Tablet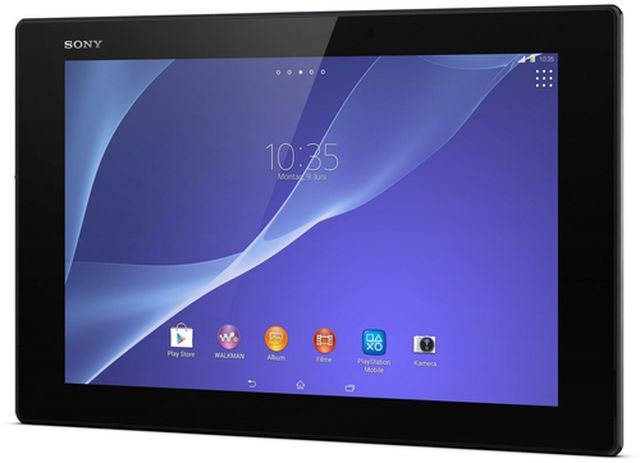 Xperia Z2 has a beautiful 10.1-inch capacitive IPS-display, made by technology TRILUMINOS, with a resolution of 1920×1200 pixels. It is protected by a durable glass with anti-reflective coating. This solution prevents glare, which is especially important when using a tablet on the street. In addition, there is good maximum brightness index reaches a threshold of 400 cd/m2.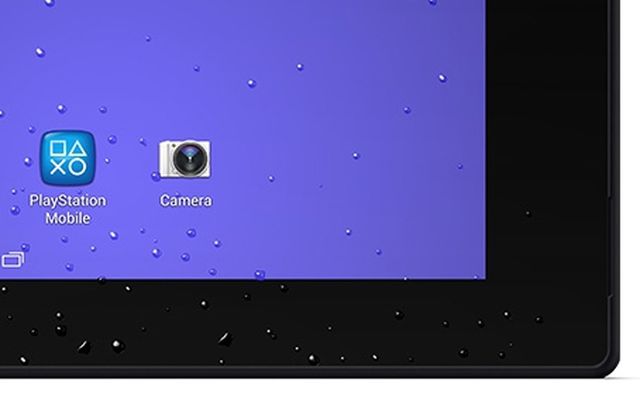 Due to the matrix IPS, you do not remember what the inversion of the image or color distortion. The picture is always clear, contrast, and color balance, if there is a need, you can adjust manually, however, the default settings are very good. But overly saturated color rendition, which may not appeal to every user. In general, the screen Sony Xperia Z2 is one of the best of modern gadgets, but still an amateur, of course. By the way, the sensor works fine screen, the display is highly sensitive and detects 10 simultaneous touches.
The top of the box, okantovyvayut display is a front webcam, just to the left of it the inscription «Sony», physical buttons are not observed. Incidentally, the front surface of the housing at the sides, are two speakers. This arrangement is advantageous impact on the volume of sound, because the sound is output directly, rather than sideways or down. In addition, the audio quality is ensured technology surround Front Surround and noise suppression technology. With this "bouquet" narekat the sound is not necessary – it's loud, clean, dynamic, in general, is exactly what you need.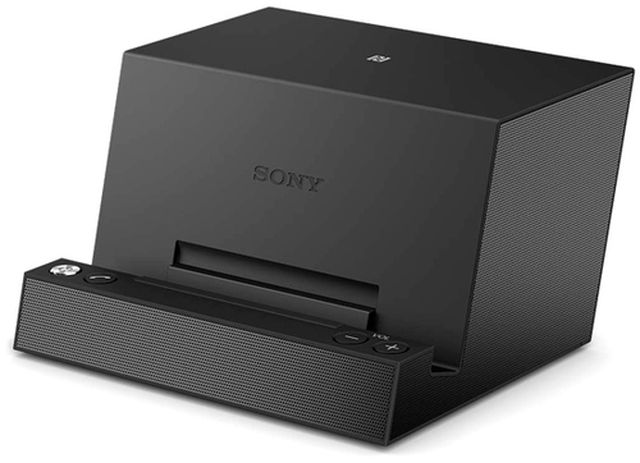 Well, if you prefer absolutely perfect acoustics, the accessory BSC10 – this is exactly what you need. Universal Power is a stand-dynamics it can be completely immerse themselves in the realities of the blockbuster classics or Mozart, to make a presentation to a large audience. Furthermore, BSC10 accepting calls and carried socializing with friends in the videochat. Tablet firmly installed in the unit and connects with a magnetic pad on the bottom bevel, bending to a comfortable viewing angle.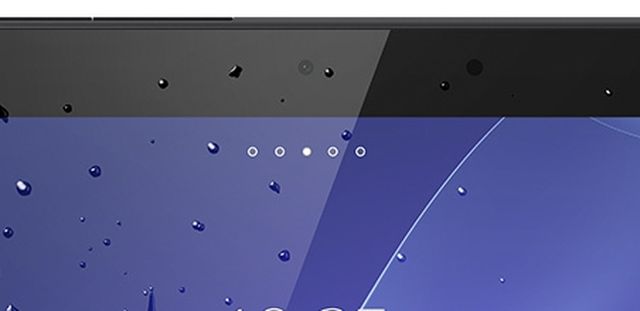 Front webcam has a resolution of 2.2 megapixels, it is equipped with sensor Sony Exmor R (HDR support and the presence of reverse lighting). This is pretty good for such a technology, as a tablet, and communicate via Skype enough capacity.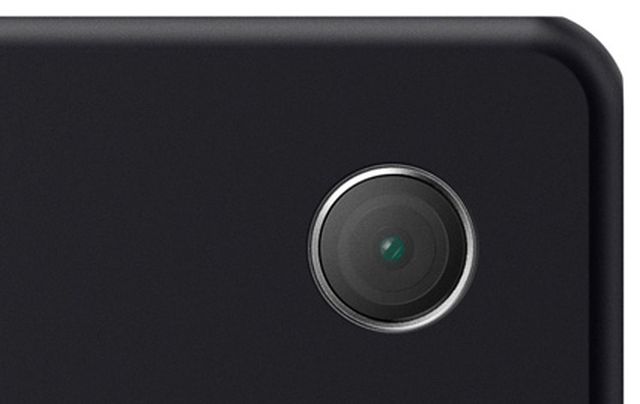 Rear webcam received permission 8.1 megapixels and sensor Exmor RS. Flash is not here. Module is decent enough, but the manufacturer clearly saves, as this is a webcam suitable for amateur photography, but no more – the pictures lacks sharpness and image detail. By the way, the camera shoots video in Full HD.
Keyboard Sony Xperia Z2 Tablet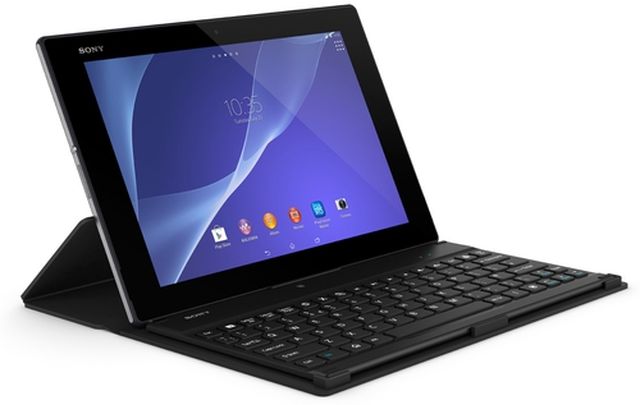 In the tablet to text input touch QWERTY-keyboard, which is by far the most popular Latin keyboard. In addition, you can buy separately branded keyboard BKC50 with physical buttons, which connects to the device via Bluetooth. This accessory is a first-class input device, and complete with original cover-stand tablet turns into a mini-laptop. Average size of the keys is 17.5 mm, the dimensions of the keyboard 260x135x5 mm and weighs 200 g Available accessory is available in black only.
Performance Sony Xperia Z2 Tablet
Tablet Sony Xperia Z2 Tablet is commercially available with the operating system Android 4.4.2 (KitKat). At the moment it is the most recent version. Hardware platform quad-core tablet is represented Qualcomm Snapdragon 801 MSM8974AB clocked at 2.3 GHz. At the moment this SoC occupies top positions in performance, and is used in high-end tablets and smartphones. Chip made at rates 28-nm architecture Krait, a 2 MB cache second level. Also Snapdragon 801 MSM8974AB supports multiple wireless technologies, including LTE.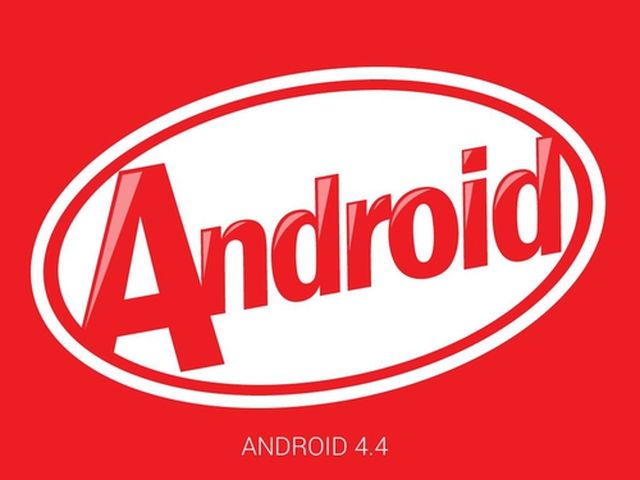 Integrated graphics Adreno 330 runs at 550 MHz, being armed with eight texture units, support for OpenGL ES 3.0 and OpenCL 1.2. Stock graphic potential is very large, it is completely lacking as various 3D-applications, and the smoother gaming and video format 1080p. Any work and entertainment on the tablet is fast, high quality, as befits a premium device.
In the tablet also has 3 GB of memory standard, DDR3L-1600 MHz, whereas its predecessor was a little less – 2 GB. This is enough for a quick execution of any modern problems. Built-in memory can range from 16 GB to 32 GB depending on the configuration of the tablet. If this will not suffice, you can use a memory card slot that supports drives up to 64 GB.
Ports and Communications Sony Xperia Z2 Tablet
All connectors in Xperia Z2 securely hidden behind tightly closed with plugs. At the left end of the power button and put up volume rocker, they are made of metal.

Connectors for micro-SIM cards and microSD located on the upper face, they are covered by the general cap. Nearby is supporting MHL microUSB also under a flap. Immediately placed an infrared port, the function of which will be discussed later, and Firmware microphone. Due to the connector for micro-SIM, a tablet can call or send SMS, ie, it acts as a full dialer.

The right side is empty, the lower is the magnetic area for dock and 3.5 mm jack for headphones and microphone.

As far as wireless technology, the Xperia Z2 have to choose from: Bluetooth 4.0, Wi-Fi 802.11 b / g / n, NFC, GPS / GLONASS, Infrared, 3G, 4G LTE. It should be noted that LTE is only available in 16 GB version of the tablet (model SGP521). The presence of the infrared port allows Xperia Z2 as a remote control for various household appliances, and not just Sony, among other things.
Battery Sony Xperia Z2 Tablet
In the tablet contains a Li-ion battery capacity of 6000 mAh. Compared with the previous version, the new tablet has several useful functions – saving STAMINA (significantly prolongs battery life in standby mode) and technology Qualcomm Quick Charge 2.0 (faster charging at 75%). On the issue of autonomy Xperia Z2 shows excellent results, which is a credit to the energy-saving filling. Watch movies on it can be for a little over 10 hours, and play – about 7 hours.
Conclusion Sony Xperia Z2 Tablet
Sony Xperia Z2 Tablet is an excellent example of an ideal tablet, if not a "but", and traditional for Sony, – price. Modify the device with 16 GB of internal memory and support for 4G LTE cost, almost, at $ 800. Very bad, even for a waterproof, stylish and powerful gadget as Xperia Z2. Yes, of course, he has something to conquer even the most demanding user, which is only a very thin body, under which hides productive stuffing, but competition in the tablet market with each passing day is gaining momentum, and, increasingly, mid-priced device can beat the elite. What could be more, the same Apple iPad Air 16 GB and support for 4G LTE will cost $ 100 cheaper.
Overall, Sony Xperia Z2 Tablet, undoubtedly able to find a buyer, the more that summer on the nose, and fans certainly be interested in a secure travel novelty, but I would still see and more affordable gadgets from the Japanese corporation, not all are developing flagships do.
Read another very interesting article about alternative energy of the Sun, water and air.