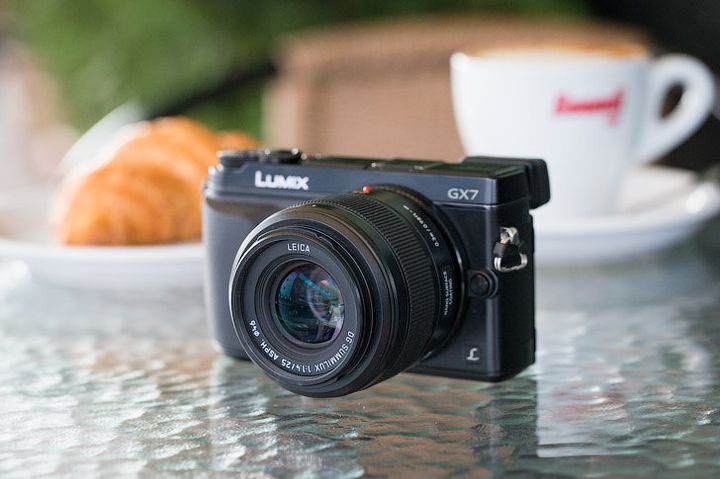 GX Series stands out among other lines SLR Panasonic Lumix. The most recent model, Panasonic Lumix GX7, different retro design with dalnomerku of being a compact and stylish package. This may create the impression of simplicity news, but it is not so. Functionality of the model is almost the maximum of all current mirrorless cameras on the market.
Appearance – Panasonic Lumix GX7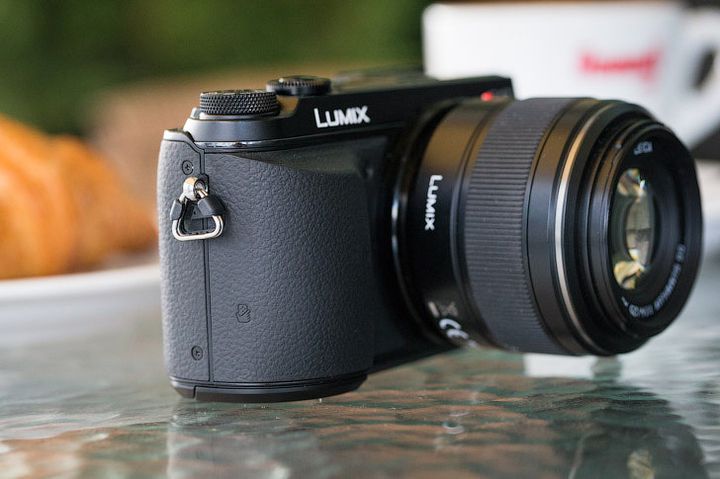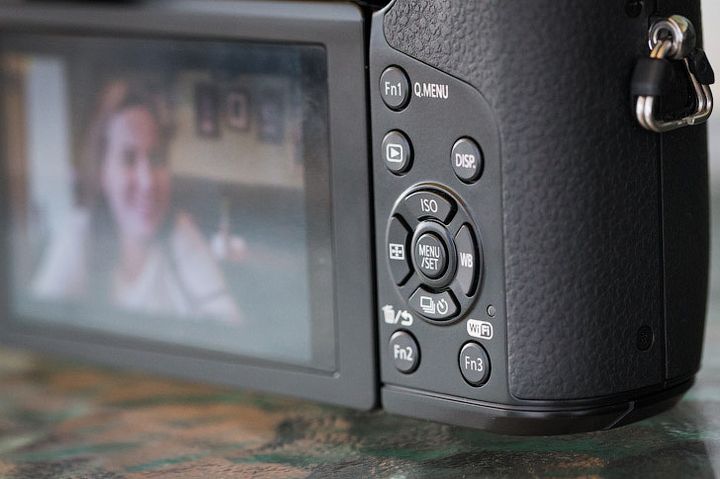 Basis Panasonic Lumix GX7 – aluminum-magnesium case. All glued handle touch-textured rubber. Very good handle sticking out, so keep your camera with a small lens is very comfortable. With large pane center of gravity in any case be on the lens itself. I liked the rough cuts on the corners of the shell with a viewfinder sticking out – this gives the device a certain seriousness and professionalism, I suppose.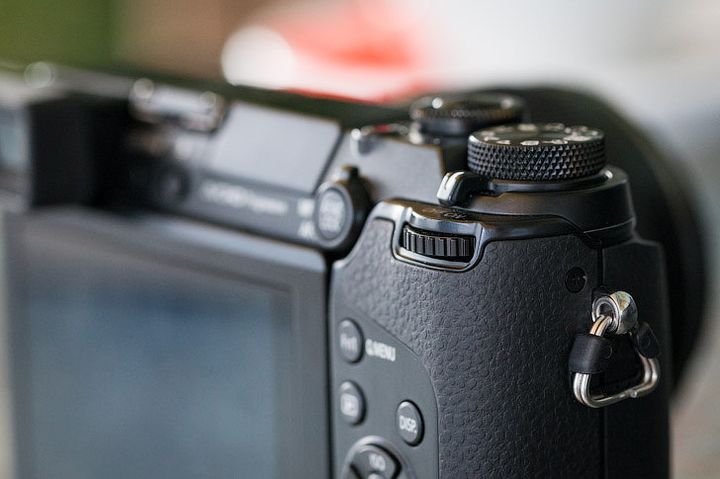 We were on the test got Panasonic Lumix GX7 in black. But sometimes the silver version. And silver will become only the top and bottom panels, the rest stays black. This approach is much more likable to me. Manufacturers have long realized that the camera – it's not just a tool of the photographer, but also a gadget that has to look stylish. GX7 in this plan succeeded.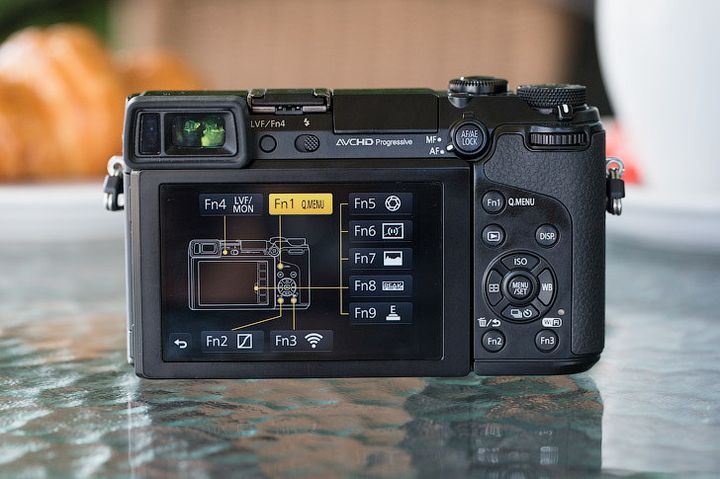 A good example for me was the case with one of my friend working in feshen industry. At one meeting, she asked me Panasonic Lumix GX7, put an eye to the viewfinder, and asked her husband to take a picture of her in such a position. Said that the camera is very stylish. And then another, and guessed the exact price. It turns out that Panasonic Lumix GX7 looks exactly on the money.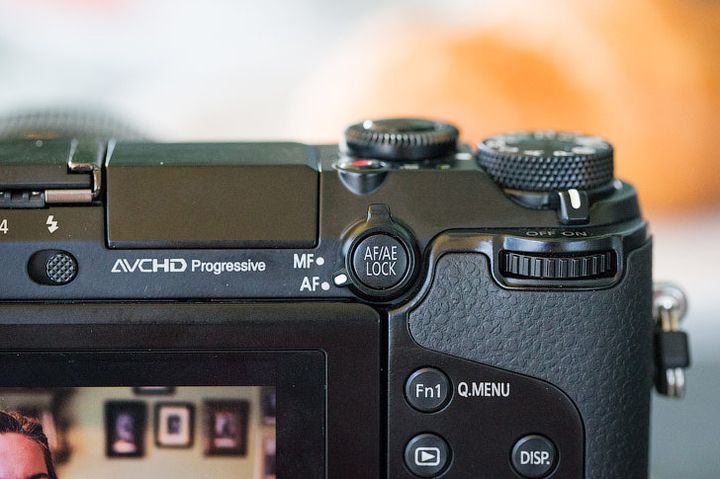 In terms of ergonomics and control settings to suit your own preferences, this SLR satisfies every need. There is a convenient mode dial to manual, automatic and creative settings, two disk management, one of which surrounds the shutter button, convenient shift lever automatic and manual focus, combined with the exposure lock button, a separate button for fast start recording from any mode, Crossings five keys with the most appropriate settings. And as many as four custom Fn-button functionality is randomly set in the menu. There you can find five more Fn-keys that appear on the display itself on the right side. In general, where there is a fantasy kastomizatorov here roam.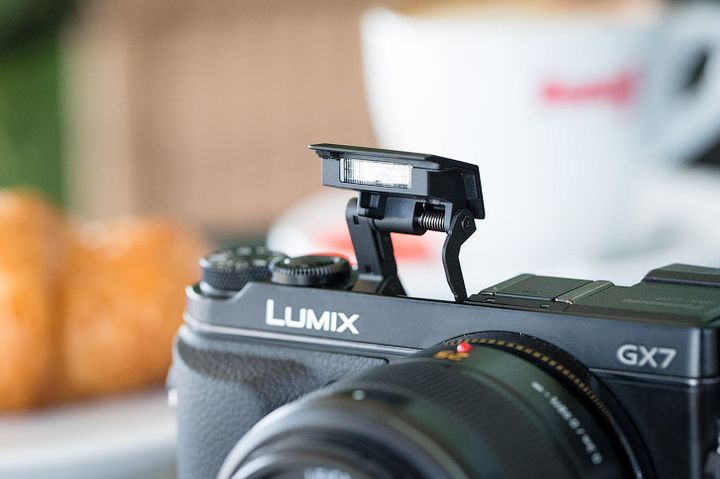 Despite its size, the top panel fit the standard hot shoe, covered with a plug from dust and moisture, as well as leaping flash with undocumented opportunity to shoot at the ceiling for ambient light and volumetric images.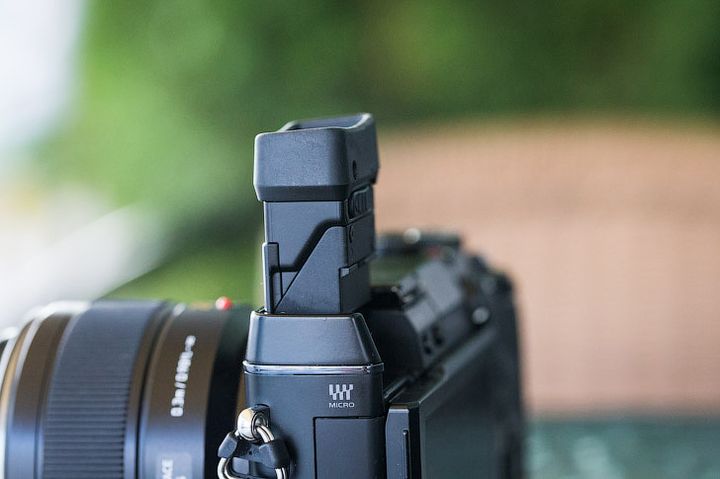 Zest Panasonic Lumix GX7 – swivel viewfinder with a proximity sensor, and one of the highest resolution on the market – 1280 x 720 pixels with an aspect ratio of 16: 9. This means that when taking pictures with a conventional 4: 3 Useful area narrows significantly viewfinder. Realizing this, I switched to widescreen mode and filmed so everything except portraits. It's nice that this version is supported RAW-format. But the viewfinder when shooting video in any case will be used to the full. Detailing loved, and experience in general were the most that neither is positive.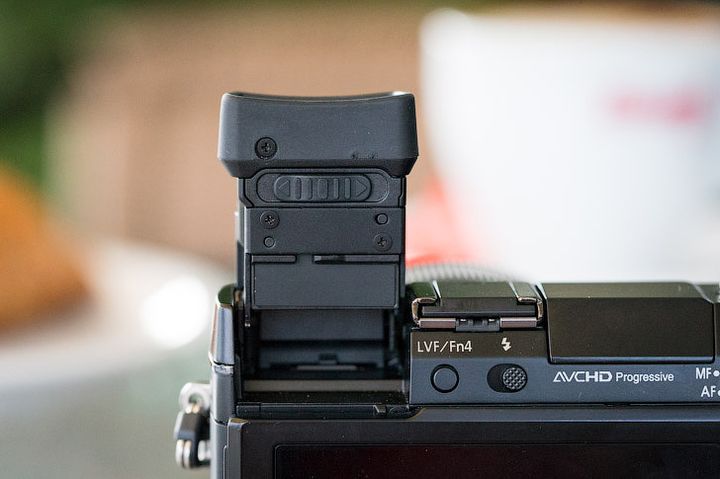 Why should he swivel mechanism? This can really help in those situations when you need to make a frame with a very low point, and the bright sun prevents control composition and proper focus. Other photographers would have to lie on the belly and get dirty, and you just send a Panasonic Lumix GX7 viewfinder in a vertical position and calmly shoot. By the way, only in this state is available lever to adjust the diopter. When we first met, I did not notice it and saw a solid soap. Then he was found and downright "sight"
The proximity sensor allows you to activate the function when the autofocus is activated at the same time, when you bring the eye to the viewfinder. In theory, this could save some frame, where it is important to bring a flash camera and press the trigger. Rotating mechanism contributed significantly "removal" of the viewfinder when folded back. Thus, on one hand, less balk face to the display, the other – is more likely to cling to them for all consecutive like during transport in a bag or just the hands.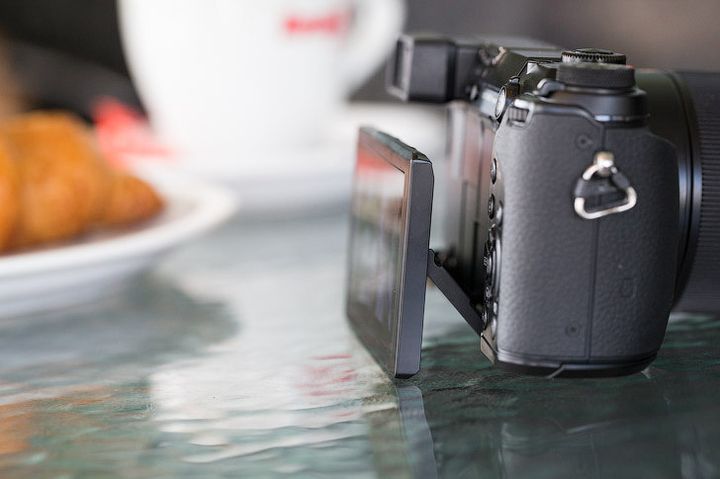 3-inch touchscreen display with a resolution of 720 x 480 pixels can be rotated vertically to a position above his head and shooting from the floor. Touch-screen is useful as when selecting the focus point, and when browsing pictures. Yes, and five function keys on it add new features.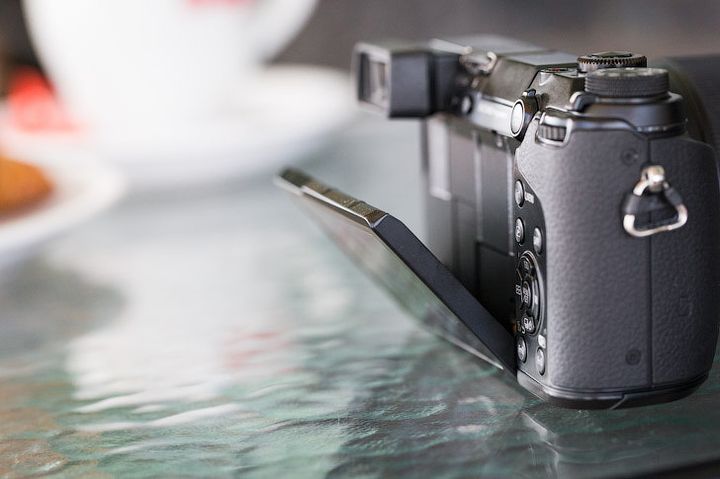 Cover for ports tight and opens only when deflected in the direction of the display. Under it is found the usual set of USB, HDMI input and wired remote control. As for me, here would fit perfectly headphone output, even if I had to sacrifice the bottom port, because the video capabilities are very feature-rich. For videoblogerov / journalists would be the perfect camera. But there are options with an external audio recorder, so it's not scary.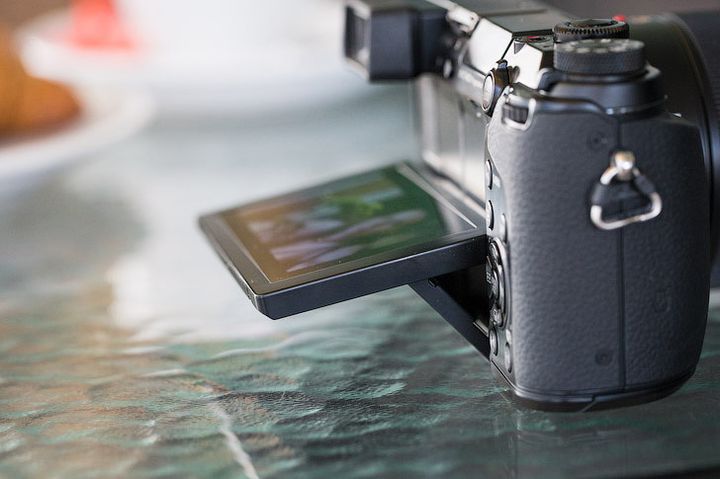 All internal volume knob busy battery capacity of 1025 mAh, which is enough for 350-400 shots. He, by the way, even at an angle. As a result, the side of the card reader does not fit. I had to combine with the battery. Supports standard SD / SDHC / SDXC.
What's under the hood – Panasonic Lumix GX7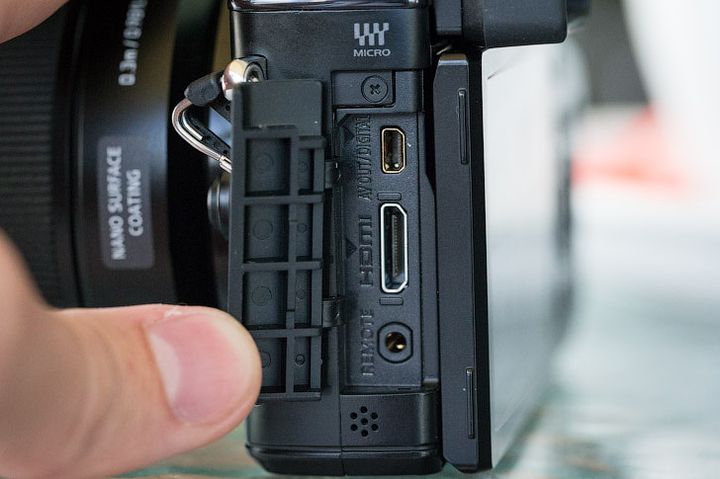 For the final image corresponds to the 16-megapixel Live MOS sensor size Micro 4/3 paired with the processor Venus Engine. The sensitivity range of ISO – 125 to 25,600 units. If you include an electronic shutter or silent mode, the choice narrows to 125-3200. Incidentally, it is in silent mode, I tried to do all the photos. Very interesting feeling when your camera does not ring or beep and does not attract the attention of others, especially if you are they just take pictures.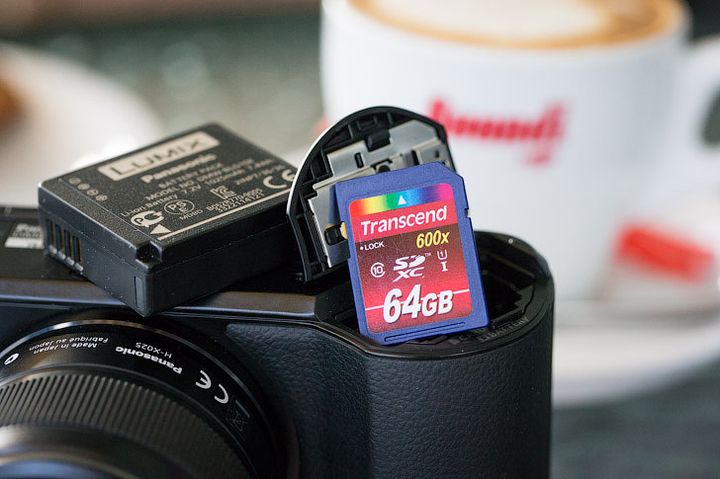 Another distinctive feature of Panasonic Lumix GX7 – JavaScript embedded matrix image stabilization. Let me remind you that this is the first SRL Panasonic Lumix family with the opportunity. Now, even with unstabilized Fix and third-party lenses via an adapter, you can shoot at a shutter speed longer than a few stops. Surprised by the fact that stabilization does not work when shooting movies. This would be very useful, if you want to get a stable picture with an inexpensive set of the "Left" of glasses bought for five cents on eBay.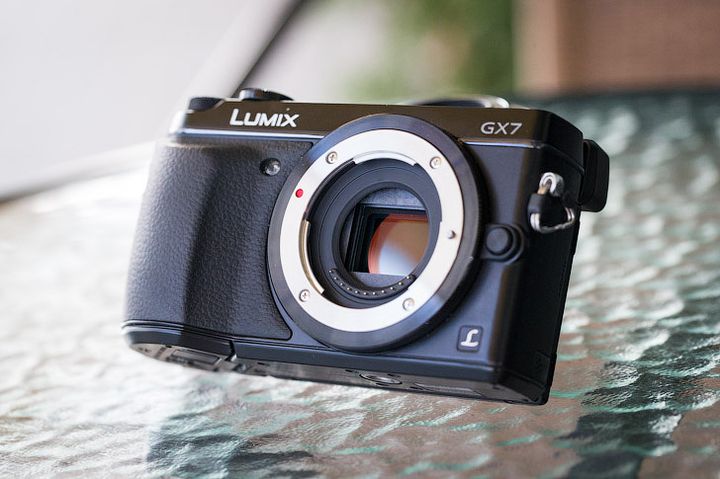 Photo quality was very pleased to JPEG in good lighting conditions – very high detail and nice color. There are some artifacts of processing, but they can live with. At high ISO value should confine 3200 Anything above already looks much worse because of the lack of parts and excessive noise. But shooting in RAW on these values ​​makes it possible to extract a little more detail in further post-processing.
Speed – Panasonic Lumix GX7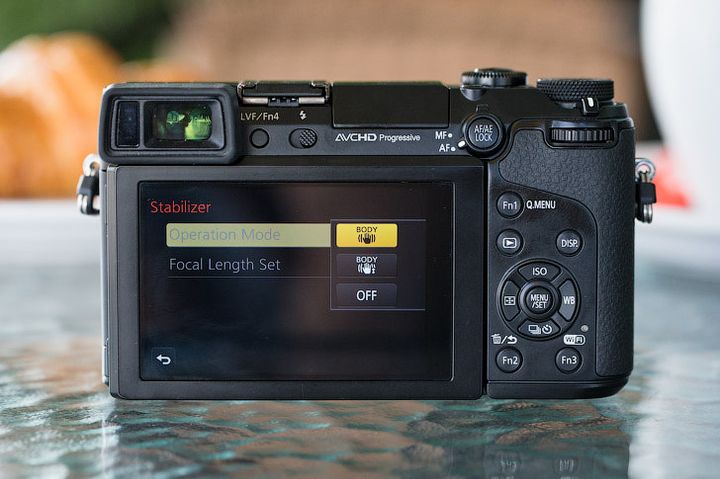 The camera turns on quickly and is immediately ready for the first shot. Scroll through the menus, viewing pictures, zooming photos and transition to the next frame are very fast. The only slight complaint is to speed rendering of shutter speed and aperture while changing – felt easy lag.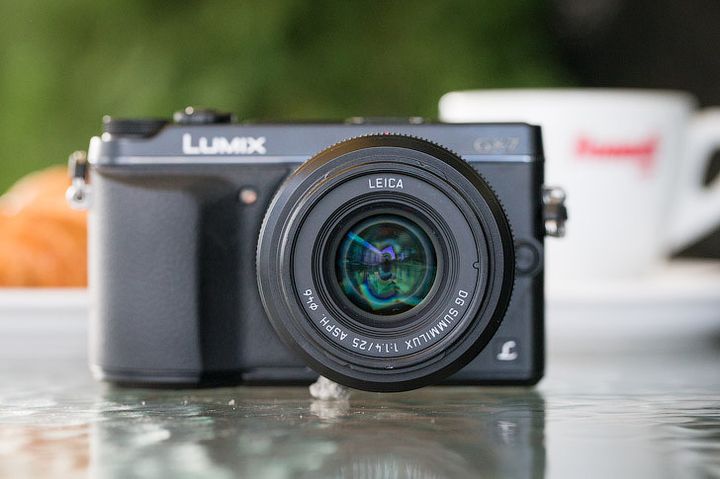 Burst speed with mechanical shutter – 5 frames per second. Buffer is small – it holds up to 10 frames in RAW. But in JPEG and frame rate slightly higher and can take pictures until the memory card when using a fast SD-patches, as we have. With the electronic shutter things are very different – the speed increases to nearly 10 fps. Naturally, the buffer is not affected – get 10 frames in RAW or 22 JPEG. In the latter case, the speed just drops to 5 fps, and the shooting goes on forever. There is also a super-fast shooting mode, which works only in JPEG. Here frame rate is 40 fps with 80 frame buffer. Memorializing the right moment is definitely not difficult.
Videography – Panasonic Lumix GX7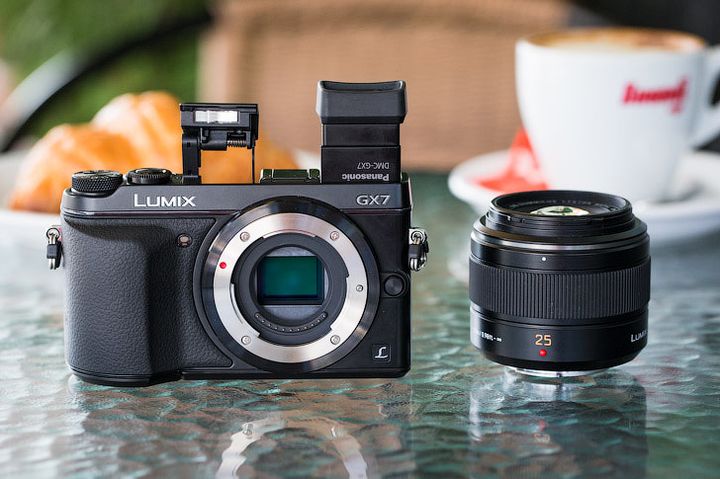 Video is recorded in Full HD with a maximum frame rate 60p / 50p and bit rate 28 Mbps. With cinematic 24p bitrate is 24 Mbps. Used popular codec quality AVCHD. Available full manual mode with an arbitrary choice of aperture, shutter speed and sensitivity of ISO. Focus picking for manual focusing works not only before recording, but also highlights the area of ​​focus during the actual shooting. This is very helpful in sequential video without the possibility to stop, point and continue. There is also a manual adjustment of the sound level with the filter function of the wind. The quality of the video is very good. Detailing – almost the maximum that can be obtained at FullHD-rollers.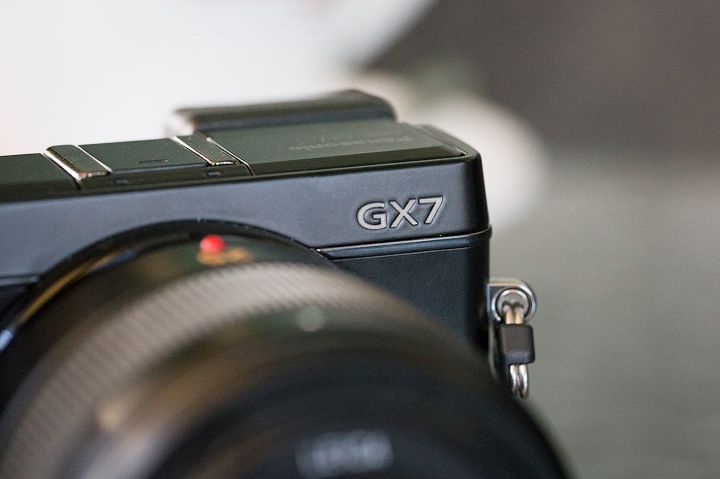 Conveniently, when during a walk it is possible to quickly lose a few good photos over Wi-Fi, and to post them in any social network. Owners of Android-phones with NFC will be even easier to connect. Liked the built-in ability to shoot HDR-images and specific frames with multiple exposure. Lovers shoot sunsets and sunrises, and the city's vanity will appreciate the built-in recording time laps.
Results of Panasonic Lumix GX7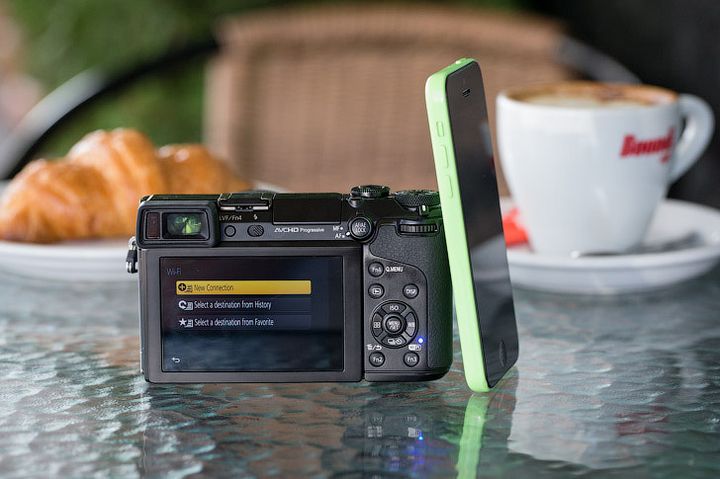 At Panasonic turned out really cool camera. And indeed this was supposed to be from the beginning of the mirrorless camera Panasonic Lumix GX7 – c complete set of all possible controls, small, reasonably light, with a good viewfinder and display, as well as functionality, many advanced SLRs in the price range up to $ 1,000. The only thing that can stop a potential buyer, it is a psychological price tag of $ 1000 +. But you have to pay for quality.
Read another very interesting article about alternative energy of the Sun, water and air.