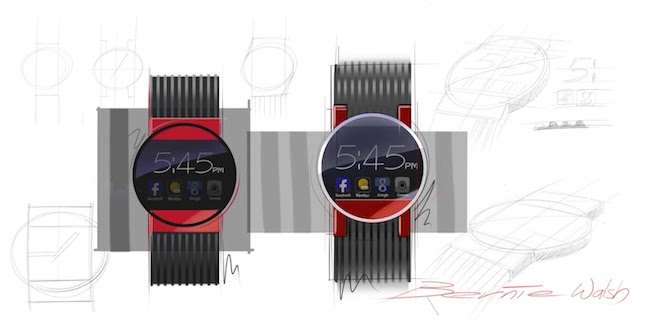 There is nothing more absurd than the phrase "smart watches". Some idiot came up with this definition, and all were to use it. But no one really can not explain what it is. In reality, the "smart clock" simply does not exist. And, probably, the appearance of those in the foreseeable future is not even in sight. But the number of such references is increasing every day exponentially. All this, of course, very funny. It is absurd.
Apparently, the "smart clock" now called all those worn on the wrist device that can do more than just tell time. But here is the "something more" is not defined in any way. In fact, if you watch has Bluetooth – they are "smart." Anyway, it is a picture formed in the minds of the majority.
Little smarter this definition came "Wikipedia", saying that "smart watches" – a device such as a clock (logical, yes) that have the features on your device. I must admit that it sounds quite interesting. And it is very promising. That's just the thing: in fact, almost no one does not meet this definition.
What can today boast of "smart watches"? Most importantly – they are able to notify its owner about calls and messages (from different applications, including). Devices that IQ a little bit more, can still count the number of steps you've walked, calories burned and monitor sleep phase. This is from the ground.
Sorry, what's the point of no. Music can manage everything more or less decent headphones. Counting steps – it is certainly cool, but if you do not run, it is useless. Sense from what you know, how many steps did from home to Macdonald's, to buy a "Big Mac", no. The same goes for calories. Banal interest, nothing more.
Fitbit vs Nike Fuelband vs Jawbone UP
And then, if you exercise, for example, run, then clearly understand: Fitbit, Nike FuelBand, Jawbone UP – it's just a toy (even if it is, and bracelets, and not "smart watches"). Want a professional accessory – turn your attention toward the Garmin Forerunner. On any model, depending on your financial possibilities, the ideal – it's probably, Forerunner 620 – which, incidentally, is perhaps the embodiment of "smart" hours.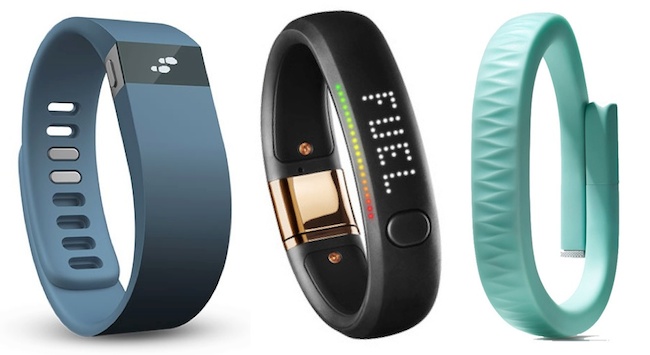 It would seem that making good attempts Samsung. But Gear (regardless of model and generation) have turned out so ridiculous that comment does not even want them. And the saddest thing in them – the service: the declared three days, in fact they hold twice as less. And it stinks.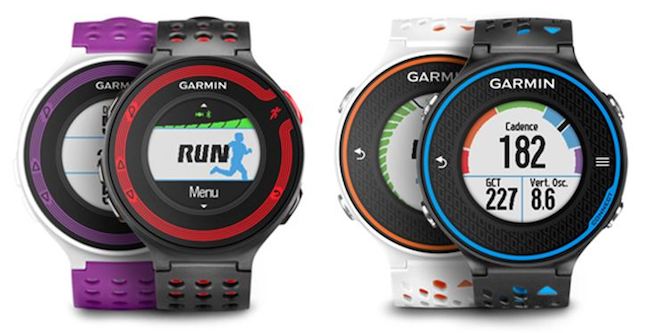 This market tried to get Huawei, copying functionality Jawbone, all wrapped in a terrible body resembling a child's toy. Did the same in LG, but Lifeband Touch borrowed appearance at Nike FuelBand.

Much more prospects for G Watch. Thank you for this need to tell their base – Android Wear. But, again, all the spoils cheap look. But for the sake of objectivity and Pebble worth for it to criticize (in any case, plastic). But for young people, it will probably.

And if we're talking about Android Wear, then the best clothing of this framework clearly become "smart watches" Moto 360. Appearance they gorgeous. And the system is promising, of course, if third-party developers will try over the applications. Perhaps this is really the first deposit for the future "smart" hours. So as a good set of applications is quite capable to erase the boundaries of what is permitted for this instance. This perspective to understand and Pebble, making own application store. Let's see what happens.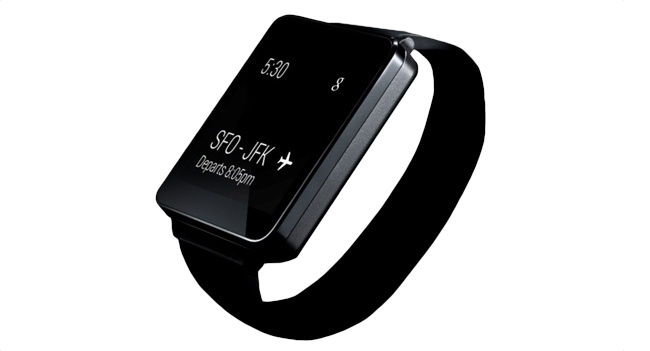 Separately to discuss all existing models of so-called "smart" hours, of course, will not work. There are a couple of reasons. First, discuss the "smart watches" of the most famous companies, such as, Samsung, Huawei and Sony – a waste of time, nothing interesting about them. The same goes for most sports companies – Nike, Adidas and others. Secondly, thanks to Kickstarter and Indiegogo, prototypes of "smart" watches today there are so many. Incidentally, it was at these sites and the most ambitious projects are born with a great future. Since one part in collecting money at such sites – it is a risk, so why not take a chance and do something incredible, what will never go of giants?
But the fact remains. "Smart hours" does not exist. All that we see now on the market – it heaped accessories, capable of measuring certain indicators. Only a few of them stand out from the general stream, having moved a little closer to the definition of "smart".
What should be "smart watches" that actually referred to such? Perhaps, in the end everyone is waiting for this response. But it will not. No one, including myself, do not know what a "smart watches". But the fact that we can now watch on the market – it's not them, just we all want it to be, they were, so they hang on this stupid label of "smart" hours. Deceive ourselves.
Read another very interesting article about alternative energy of the Sun, water and air.