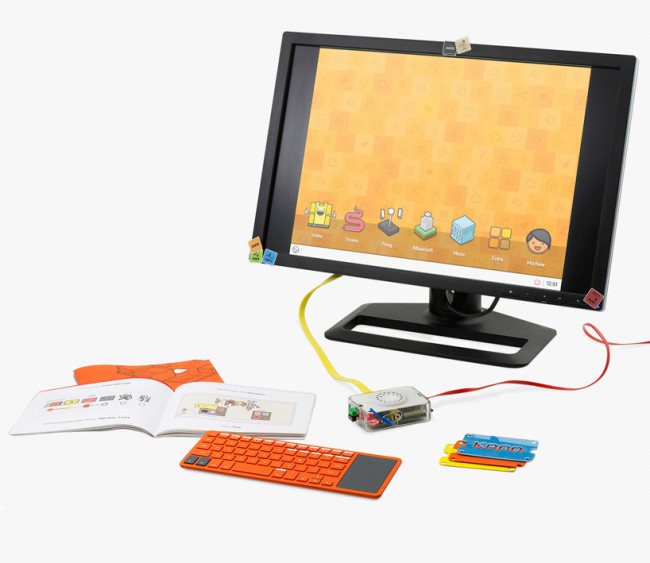 SBC Raspberry Pi still represents the most affordable solution for novice programmers. Not so long ago on the Kickstarter campaign was launched to raise funds for set-based Raspberry Pi, developed MAP Project Office and Kano, which allows on its own in a short period of time to collect a full PC. The entire assembly process can be compared to the construction of various shapes designer LEGO.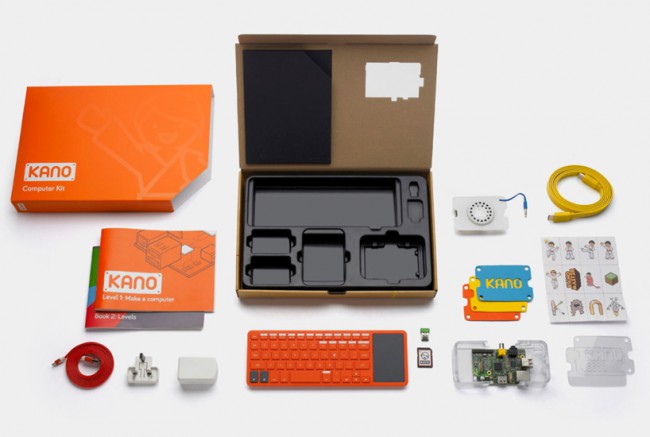 In addition to the set of single-board computer Raspberry Pi (Model B) includes an SD memory card with pre-installed Kano OS based on Debian Linux and visual programming language with a web interface Kano Blocks, housing board, consisting of two parts, homemade speaker, wireless keyboard with built-in touchpad, HDMI cables and Mini-USB, manual, stickers and several module Wi-Fi.
Developer notes that Kano set is ideal for creating simple games (for example, Pong or Snake), writing music or video decoding HD. Visual programming language with a web interface Kano Blocks, the creation of which was inspired analogue developers – Google Blockly, in turn, makes it easy to create games using the graphical blocks that are subsequently compiled into a Python code or Javascript. Notes that programmed using Kano Blocks can even children.
The following video filmed the build mini PC Kano.
Online Kano set worth $ 99 will be available in summer 2014. It is worth noting that during the first week on Kickstarter developers managed to collect almost seven times more planned amount of $ 100,000.
Read another very interesting article about alternative energy of the Sun, water and air.