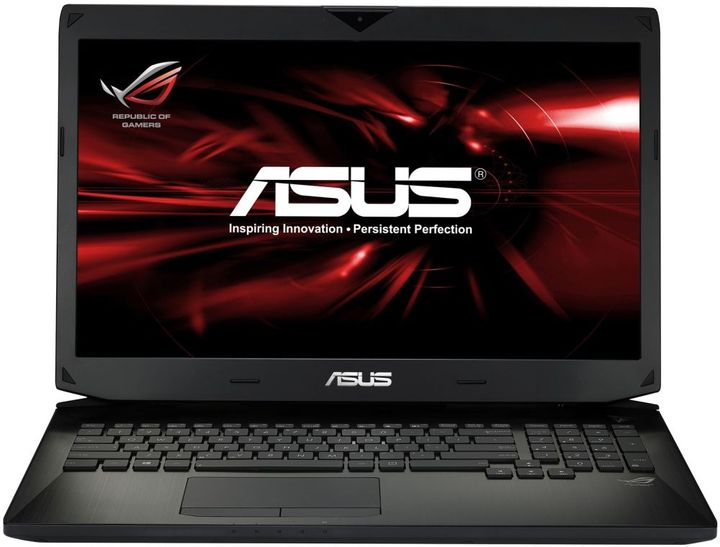 Unfortunately, we rarely survey enough gaming laptops. And today we had the opportunity to consider in detail the gaming computer Asus G750JZ. This device has a typical gaming laptop design, high price and very productive stuffing, which can meet all modern requirements. The market this computer is already positioned as a strong competitor legendary computers Dell Alienware. Is it true, you learn from this review.
Design Asus G750JZ
The first thing to notice in the design of Asus G750JZ – a clear resemblance to his rival Alienware. The computer has the same futuristic, alien appearance, many sharp lines and bevels and black matte finish, made of high quality plastic soft-touch. With this solution, this device looks really expensive, as well as a pleasant feeling when tactile contact.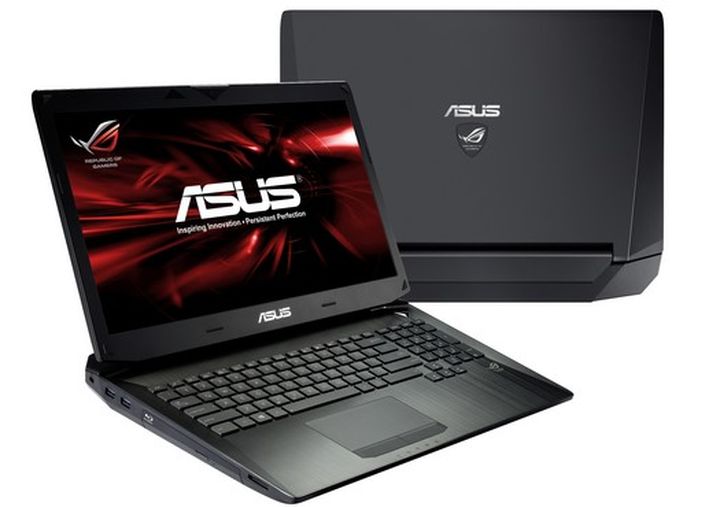 Also, one can not ignore the impressive rear view. The whole tone of the back edge of the laptop set two huge holes cooling system resembling grilles combat vehicles from the movie «Mad Max».
Interior device perfectly with its exterior: everything inside is also satisfied in acute lines, causing unintentionally appear association with spaceships. The operating panel is made of aluminum with a fine grinding. In the upper-right corner of the triangle is the power button.
Input Devices Asus G750JZ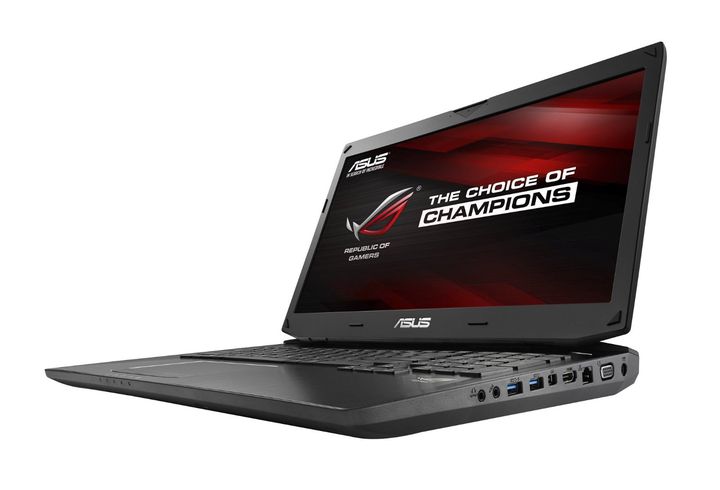 Unlike many modern working laptops, gaming PCs leave only conventional input devices – keyboard and touchpad.
Manufacturers of such devices should be understood that the keyboard on a laptop can not be replaced, and the players – people fussy. Therefore, the keyboard should be as convenient as possible. And the company Asus has provided it. The laptop has a very comfortable keyboard with key travel quite deep and bright illumination. The keys are located at an optimal distance from each other, thereby avoiding slips, while printing, and in the game process.
We are also pleased rather large touchpad, which is perfect for gestures designed for the operating system Windows 8. Touchpad has two physical keys that are pressed quite easily and do not produce much noise. Under the keys you'll find lights, talking about the state of one or another part of the laptop.
Screen Asus G750JZ
Asus G750JZ equipped with very large display, allowing to fully enjoy not only the gameplay, but the viewing of images and favorite movie. Screen size is 17.3 inches with a resolution of 1920×1080 pixels (Full HD). Of course, some ultrabooks have a higher resolution, but to run the games and perform everyday tasks that would be more than enough.
Viewing angles of this computer is quite broad. This will allow you to watch movies on a laptop in a small company, as well as demonstrate their gaming skills on the part of observers. By the standards of laptops, Asus G750JZ has a high brightness level, allows you to work not only in dark rooms, but in a bright sunny day on the veranda.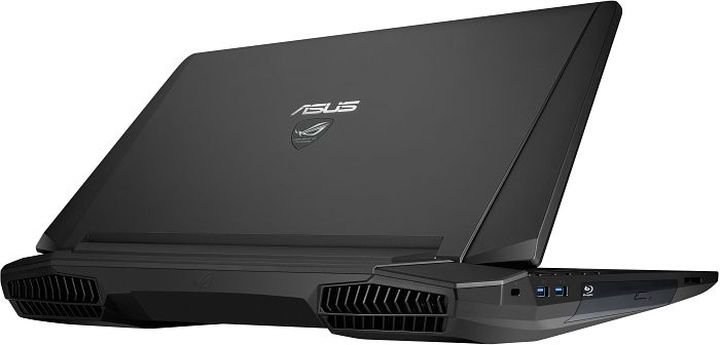 Performance Asus G750JZ
This section is perhaps the most important for those who earnestly going to devote his time playing computer games. After a good iron – the main guarantee of the success of every gamer.
On board, Asus G750JZ powerful quad-core processor is the latest generation of Intel Core i7-4700HQ clocked at 2.4 GHz. In addition, this laptop is equipped with RAM, 32 GB, thanks to which he can pull even the most advanced games.
For performing graphics tasks here corresponds to one of the most recent graphics cards from NVIDIA GeForce GTX 880M with 4GB of internal memory format GDDR5. Graphics tests on this card surpassed the level of graphics performance Dell Alienware 17, which speaks for itself.
In conclusion, we should say that for storage here meets hard drive 1TB and a rotation speed of 7200 rev / min. Such a solution will be stored on this laptop extensive media library with video, music, pictures and games.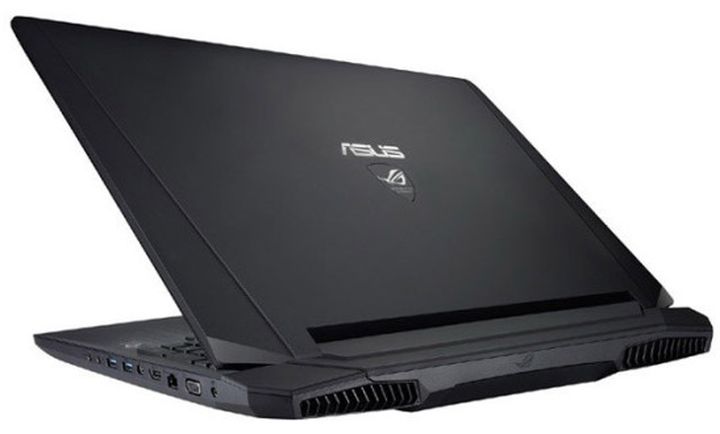 Interfaces Asus G750JZ
Asus G750JZ has a standard for a gaming laptop is a set of interfaces. On the left side of the computer are two ports USB 3.0, optical drive DVD / Blu-ray reader and recognizing 3 card format. On the back side of the lattice are cooling, and on the right are two more ports USB 3.0, port Thunderbolt, with VGA and HDMI, Ethernet port and two 3.5 mm audiodzheka designed for headphones and microphone.
Output Asus G750JZ
Potential is enormous Asus G750JZ. This device is able to cope with all the latest games, released on PC. Besides high performance, this computer has an interesting design, elaborate keyboard, a rich set of interfaces and high-quality screen. The price of this device is, of course, biting. Some portion of the amount necessary to pay more for brand recognition. If you question the brand is not so important, then try to match the desired device among laptops MSI. But if you need a laptop level Alienware, Asus G750JZ then you just fine.
Read another very interesting article about alternative energy of the Sun, water and air.