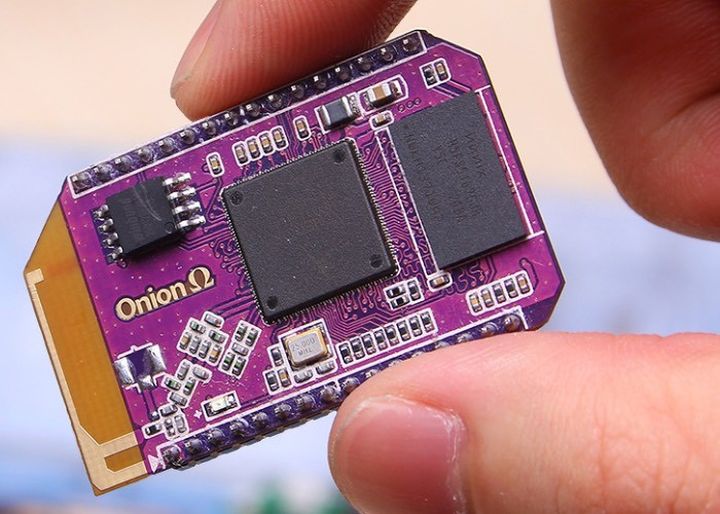 Raspberry Pi – a popular single-board computer – a good thing. If you want to build a robot to collect or laptop. But for the "Internet of Things", he is unlikely to do. Too large.
Said topic requires a different level of compactness. In other "smart" light bulbs, sockets and other miracles become unimaginably huge.
Novelty called Onion Omega effectively solves the problem
Platform dimensions – 28 by 52 mm. However, it boasts a very decent performance.
The project – a chip with a clock speed of 400 MHz. In addition there are 64 MB of RAM and 16 GB of permanent pamyati.Plyus 16-port GPIO, as well as the module Wi-Fi 802.11 b / g / n.
Powered Onion Omega operating system OpenWRT Linux. Which makes it possible to program the board using popular languages like Lua, Node.js, Ruby, Python, PHP and many others.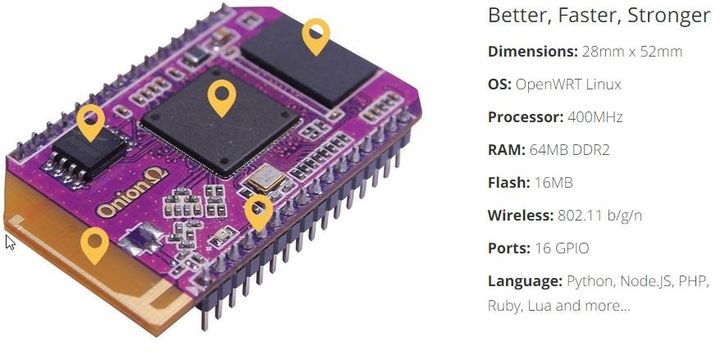 Moreover, there is an additional plug-in. Adding power system, LED type RGB, USB ports and other features. All of the above makes life easier for engineers. At times accelerates the process of prototyping.
Sounds interesting. Onion Omega creators promise in the near future to launch a campaign to raise funds on Kickstarter. For serial production.
Source: onion
Read another very interesting article about alternative energy of the Sun, water and air.