According to reports, Samsung began development of a new Galaxy S7. It is possible that we will see smartphone until the end of the year, so we decided to collect all the information about the smartphone, release date, price, features and so on.
Samsung Galaxy S6 has been on sale for a few months, however, we can look forward in anticipation of the new smartphone. That is what we now know about the release date, price, characteristics and so on.
Samsung Galaxy S7: Release date
Release of the new flagship smartphone Galaxy S Series is easy enough to predict. Samsung announces the new device on the eve of MWC, the international exhibition of mobile devices, which is held in March each year in Barcelona.
It seems that we will have to wait for MWC 2016 to see a demonstration of Galaxy S7 at the official press conference. However, rumors say that the smartphone Galaxy S7 can be released earlier.
According to South Korean news agency Newsis, Samsung started developing a new gadget for three months earlier to realese it in the second half of this year.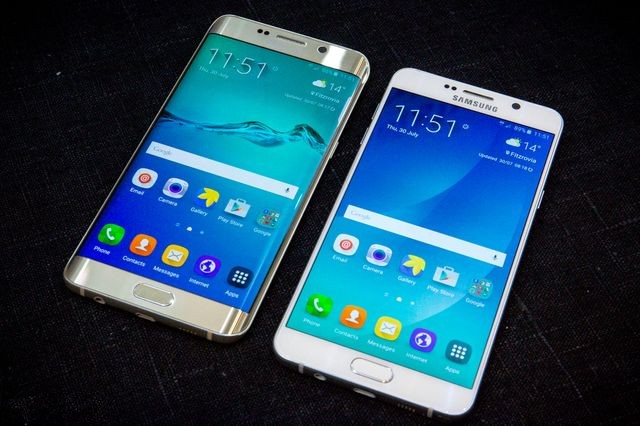 Samsung Galaxy S7: Price
Samsung does not publish the prices of its products beforehand , so we will know the price Galaxy S7 in the store.
As you may recall, Galaxy S6 at the start of sales cost $ 950, it would be surprising if the price Galaxy S7 will be much higher. We expect that the price Galaxy S7 will be a little over $ 1000.
Samsung Galaxy S7: Design
Samsung Galaxy S6 received a significant upgrade in design, so we do not expect that the design of Galaxy S7 will be radically changed. Some rumors say, that the smartphone will be bigger than Galaxy S6.
We believe the rumor that the smartphone will have a curved design as the Galaxy Note Edge and Galaxy S6 Edge. The curved screen can become the standard for smartphones Samsung.
Recent flagships such as OnePlus 2 and Nexus 6P are equipped with a USB Type C, so we assume that the Galaxy S7 will also have USB Type C
Galaxy S7 will be made of another type of metal, based on the magnesium alloy. The new material will make the smartphone more durable and easier. The case of Galaxy S7 receive some combination of premium metal and glass.
Samsung Galaxy S7: Display
Asia Today reports that the Galaxy S7 will be available in two sizes: 5.2 inches and 5.8 inches. However, benchmark AnTuTu appeared Samsung smartphone with codenamed Lucky with a 5.7-inch screen and a resolution of 1440 x 2560 pixels.
Kbench suggests that Samsung is developing a solid display technology called Turtle Glass, which will replace the protective glass Corning Gorilla 3.
Recently there is news that a new smartphone will have display ClearForce. Company Synaptics developed a pressure-sensitive screen, similar to the new Apple's 3D Touch. Samsung has always been interested in the latest technology, and it is obvious that the pressure-sensitive screens are exactly the technology that is used in their new developments.
Samsung Galaxy S7: CPU and memory
We can say that the question of the processor is still not resolved: will Samsung use its own processor or return to Qualcomm?
In fact, Samsung thought about working together with Qualcomm to produce Snapdragon 820 with 4-cores Kyro and clock speed 3 GHz.
There are crazy rumors that Galaxy S7 will get 6 GB of RAM, but we are of the opinion that 4 GB is more than enough. The internal memory is likely to be 32 GB. We also hope that Samsung added a slot for micro SD cards.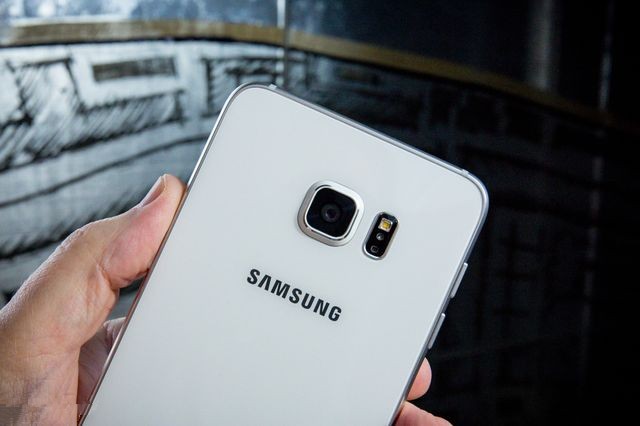 Samsung Galaxy S7: Camera
Some sources say that the camera of new Galaxy S7 will have 30 megapixel sensor. We cannot completely dismiss that possibility, but we do not believe it.
Instead, we expect a standard 16 megapixel camera, but with improved optical stabilization and software improvements such as full manual mode settings.
Samsung Galaxy S7: Software
At the moment, little is known about the future of the smartphone operating system, though easy enough to predict that it will come preloaded with Android 6.0 Marshmallow.
Google plans to release a new version of its mobile operating system later this year, so Samsung will have enough time to use it for its new flagship model. Galaxy S7 will have proprietary interface TouchWiz and we hope that it will be simple and functional, like his predecessor.
Read another very interesting article about alternative energy of the Sun, water and air.