Read our article to know how to perform s7262 hard reset. The smartphone has a full name Samsung Galaxy Star Plus S7262. It is a popular entry-level smartphone from Korean manufacturer.
Many people are interested in question – how to make s7262 hard reset, because they forgot lock pattern or password. We tell you about 2 ways how to remove lock pattern without hard reset. If you know for sure that you need s7262 hard reset, for example, applications do not open, the phone hangs or you plan to sell smartphone and you need to delete all personal data from the storage, then go directly to method 3.
Remember that s7262 hard reset deletes all personal data, while the first two methods do not affect important files.
Method 1: Samsung FindMyMobile
One of the easiest ways to remove lock pattern from s7262 phone is to use official FindMyMobile service.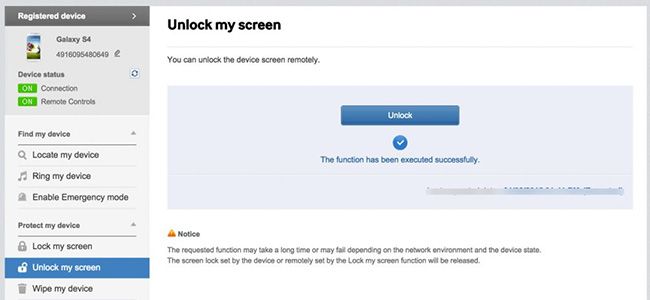 Follow this link, and log in to your Samsung account.
On the left menu you will see Unlock option.
Click on it to remove the lock pattern from Samsung s7262.
It is the easiest way to repair your smartphone, but you need to know Samsung account.
By the way, FindMyMobile service offers option "Wipe my device". It allows to completely clean your smartphone, thereby performing s7262 hard reset.
Method 2: Android Device manager
The second method is similar to the first, only we will use Android Device manager.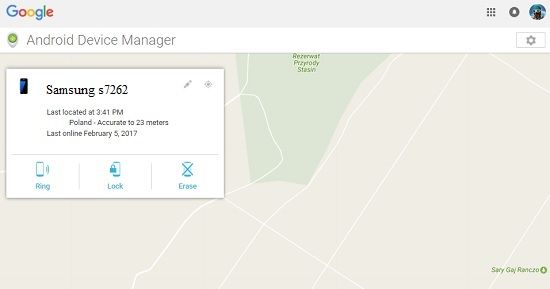 Go to the official Android Device Manager website, and then log in to your Google account.
Then you will see Samsung Galaxy Star Plus in the upper left corner.
Click on Erase button to completely clear the smartphone, and make s7262 hard reset.
Also you can click Lock button, then set a new password, and use it to enter the smartphone. So you don't need to delete all the data.
Method 3: Recovery Menu
And the last method to perform s7262 hard reset is the most radical. It completely removes all data from smartphone, but also fixes software errors.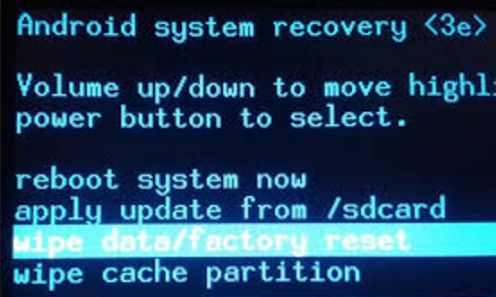 Turn off the smartphone.
Next, press Power, Volume Up and Home button, and hold them together.
When the screen lights up, release all buttons.
Then you see Android robot. Continue to wait.
When Recovery menu is loaded, you will need to select Wipe data / factory reset.
Then select Yes – delete all user data.
That's all! Samsung s7262 hard reset is completed. Now you can use your smartphone from scratch.
Read another very interesting article about alternative energy of the Sun, water and air.