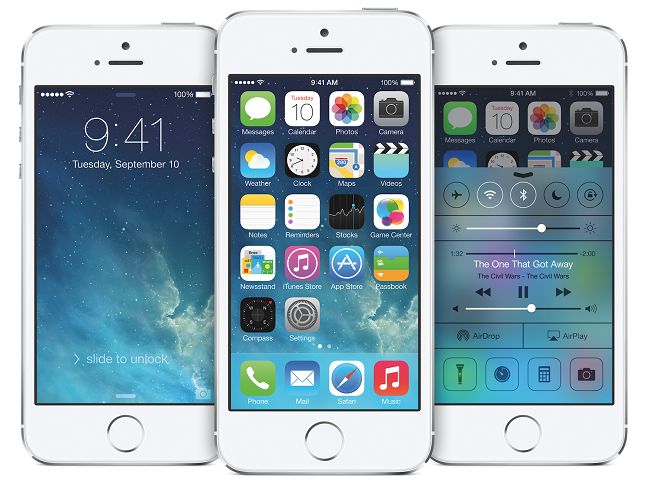 Spring came, and then – it's time to think about the future of the mobile operating system from Apple. Starting from the known rumors we can expect in the new iOS 8 standard applications like Healthbook and iTunes Radio . According to 9to5Mac, which refer to their own sources, existing applications and functions also will not remain unchanged. Here is a list of expected developments.
Notification Center
Today on translucent curtain, hiding the top of the iOS-devices we have already located three panels: "Today", "Everything" and "Missing." According to a source at Apple are thinking about simplification, and if this is true, then the new notification center will be divided into "Today" and "alert." The last column, as you might guess, will combine new notifications with missing. In my opinion, this is a change that suggests itself, although I admit that someone is useful to separate the missed calls from dozens of game notifications.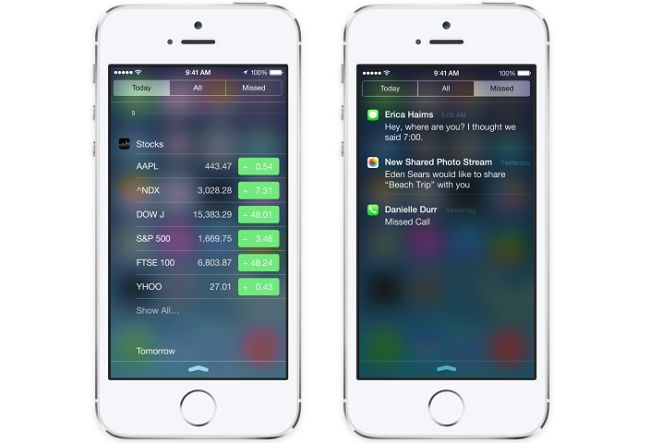 Communication between applications
According to rumors, Apple wants to give a great opportunity for third party applications to communicate with each other. We are talking about the possibility of one application to communicate with another. A simple example – the publication of the photos in Instagram or Facebook from your favorite photo editor. This API is already a couple of years to develop and for some reason did not get into iOS 7. We can assume that Apple simply postponed this functionality to better times.
Dictaphone
Rumor has it that some people are unhappy with the new iOS 7 app "Recorder" because of confusing interface. If you believe all the same source, the application will be processed in the next firmware version, and the controls will become more apparent.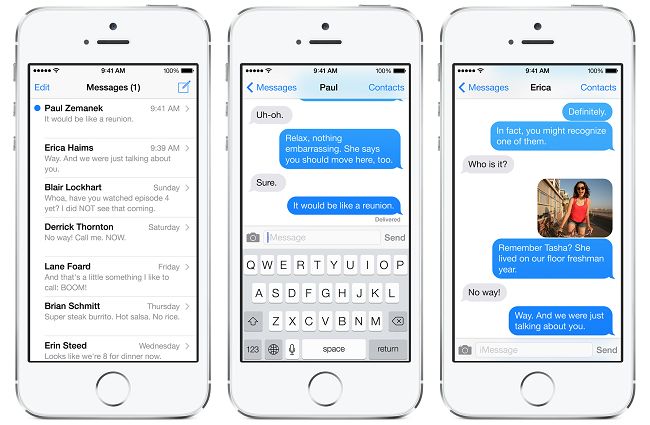 Messages
Apple may add automatic removal of your correspondence. People who are actively using iMessage, probably noticed that eventually short text messages begin eat off a big chunk of memory. But in correspondence sent and stored once the photo. Possible function is not mandatory, but if you have nothing to lose, then we can ask the system to self-clean your conversation from time to time.
Game Center
The source reports that the company that created the app Game Center, and kill him. As a version for iOS, and for OS X. It is said that this app is little used. Hard for me to judge since I do not use it at all. If the home screen icon disappears Game Center, and all its functionality will move directly to the game, do not think anyone will be upset.
CarPlay
Function , which appeared recently, are also waiting for the change. Unless, of course, according to the source. IPhone is now ready to be paired with the car supporting CarPlay only via cable Lightning, but in the future will be added to the compounds of the Wi-Fi. It seems to be nothing in the way and no clutter is always pleasant, but on the other hand – it is better to keep your phone charged, and the very essence of CarPlay says that you do not have to pick up the phone at all.
In addition to external changes and promised changes in the firmware. A recent upgrade to iOS 7.1 has significantly accelerated the speed and animations, but they say that is not the limit, 8 and iOS will be even faster. Sure before Tim Cook personally announce the list of changes in the new firmware, we will hear more than a dozen rumors, but I must say – they sound very plausible.
Read another very interesting article about alternative energy of the Sun, water and air.