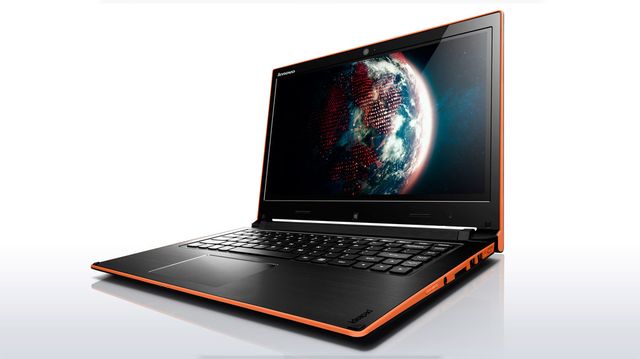 Lenovo computers are known for their unusual design and ductility. For example, a line of Yoga are firmly entrenched in the market of laptops. Most recently, Lenovo has released two devices borrowed some properties of laptops Yoga. This Lenovo Flex 14 and Flex 15. Today we will focus on the smaller of the two computers, namely Lenovo Flex 14.
Design
Design Lenovo Flex 14 recalls some details Lenovo Yoga. The first thing that catches your eye – is edging our computer. It can be both gray and orange color, which gives the appearance of a certain variety of laptop and makes it less rigid.
Another interesting point in the design of Lenovo Flex 14 is its cover, but rather an opportunity to flex to 300 degrees. This is done to ensure that the computer can be controlled in console mode using touch input. The lid itself has a polished black finish that looks simple and stylish.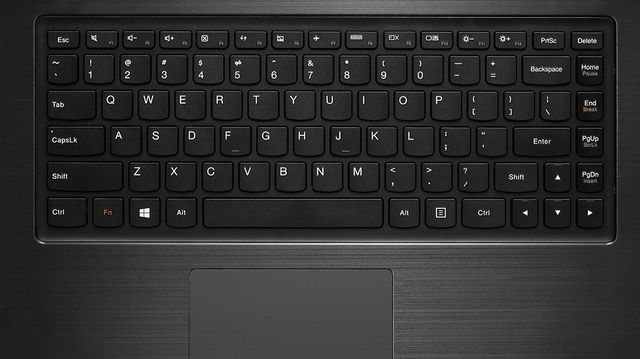 Interior computer is well matched with its exterior. Operating panel has brushed aluminum trim. The monitor also has a black plastic frame, which has a glossy finish.
The design of Lenovo Flex 14 is not anything extraordinary, besides the ability to turn the cover 300 degrees. However, this computer looks quite expensive, despite the fact that refers to the average price sector.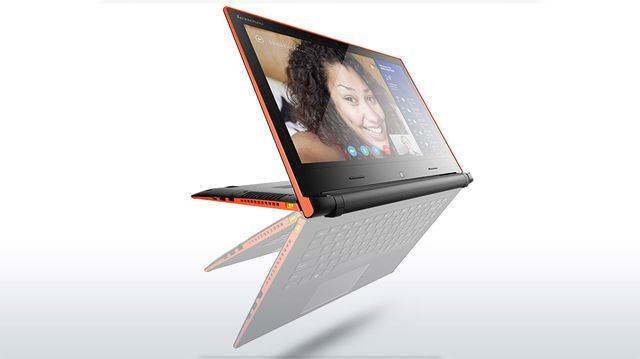 Input Devices
Lenovo Flex 14 traditionally has a keyboard AccuType. Keyboard keys in AccuType have slightly rounded shape. Keys are at a fairly comfortable distance from each other and also have a high-spirited rebound. The only drawback is too short stroke these keys. With such a course is not too easy to work with text, especially the habit. The rest of the keyboard copes with the tasks.
Lenovo Flex also has a 14-marker touchpad that lacks physical keys. Also, the touchpad has a polished surface that provides a good grip and the chrome strip framing the touchpad. With this solution, the touchpad is well matched with the interior design of the computer. The touchpad supports all modern gestures and provides accurate input and cursor control.
In addition to the keyboard and touchpad Lenovo Flex 14 is equipped with a touch screen, which also supports multi-touch gestures, as well as the only input device in console mode. The touch screen works pretty smoothly and does not have any lags or delays.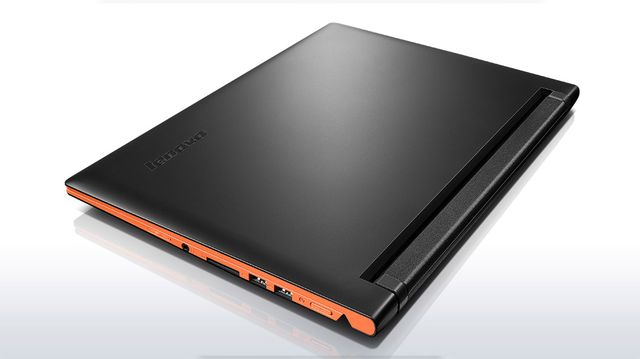 Screen
Our computer screen has a diagonal of 14 inches with a resolution of 1366×768 pixels. Such permission is acceptable for not too expensive computers like Lenovo Flex 14, although, of course, want to have a higher rate is the basic configuration. However, Lenovo Flex 14 exists in more expensive complete with Full HD display.
Despite the relatively low resolution, the screen Lenovo Flex 14 delivers very clear and colorful image. Very pleased with the lack of fuzzy components, as well as bright and sharp image. The only drawback is the lack of anti-reflective coating, making the display will catch the glare in sunny weather. The viewing angles of the display is not very wide, but watching movies and games launch is not particularly harm.
Performance
On board our computer in the maximum configuration is an Intel 4th generation Core i7-4500U clocked at 1.8 GHz and 4 MB cache. Lenovo Flex 14 also has integrated graphics Intel Graphics 4400, 8 GB of RAM and 256 GB of SSD storage media.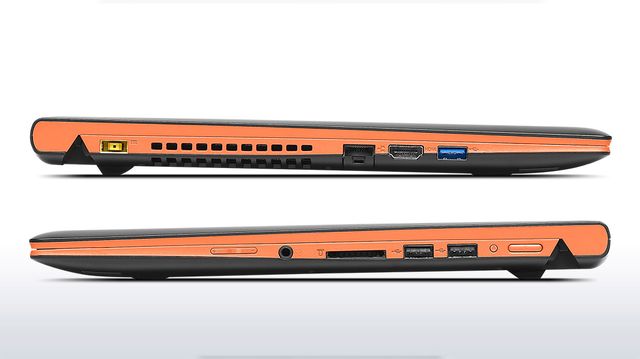 In this configuration the device will meet all the daily tasks of the text, to work in demanding applications. Lenovo Flex 14 will also be able to pull some modern games on low graphics settings.
Interfaces
Lenovo Flex 14 is not too rich set of interfaces. Nevertheless, it includes all the necessary ports for external devices to date. There are three ports USB, one of which is USB 3.0, video connector HDMI, 3.5 mm combined audiodzhek for headphones and microphone, RJ-45, card reader and slot charger.
Output
Lenovo Flex 14 – a good example of an inexpensive, stylish and productive laptop. Obvious drawbacks, this computer does not have. There are only minor complaints concerning short-stroke keys, but you can get used to this. Much more positive things here, such as decent performance and adequate price tag.
Read another very interesting article about alternative energy of the Sun, water and air.