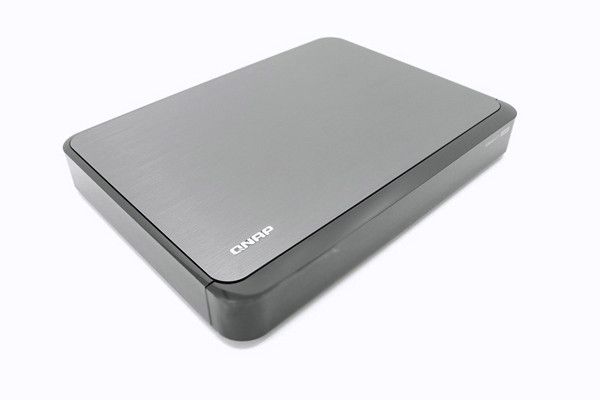 Acquainted with network drives QNAP HS-251 – in addition to its main purpose, he is able to replace the multimedia processor, which can be the basis of the modern home theater.
All kinds of multimedia devices that use for their work network technologies and cloud services are becoming increasingly popular – they say already seven years, if not more. And if earlier it was possible to use only strangers "clouds", now nothing prevents create your own by uploading photos and videos, working papers and contacts, in short, all the things without which it is simply impossible to do a modern man.
Application of modern network storage allows the user to access their data from anywhere in the world (of course, subject to the availability in it access to the Internet). Agree to have their own home cloud is very useful, and not particularly expensive.
Company QNAP (Quality Network Appliance Provider) is not new to the PC market – in Russia, its products are known already since 2006. Its range includes devices for solid businesses and home users – specifically for this audience is NAS QNAP HS-251, allowing to organize their own remote storage.
Model comes in a roomy cardboard box decorated in gold tones. Hiding inside the drive itself, 2 patch cord, AC adapter, set screws for mounting hard drives (drives themselves have to be purchased separately) and a colorful instruction – in short, has everything you need to get started.
The housing is made of black matte plastic, complete with a metal top plate, decorated with a brushed aluminum – it looks such a decision more than solid, nothing resembling the familiar "boxes". Arranged horizontally, so that the device is not likely to stand out from the audio or video, harmoniously joining the home theater.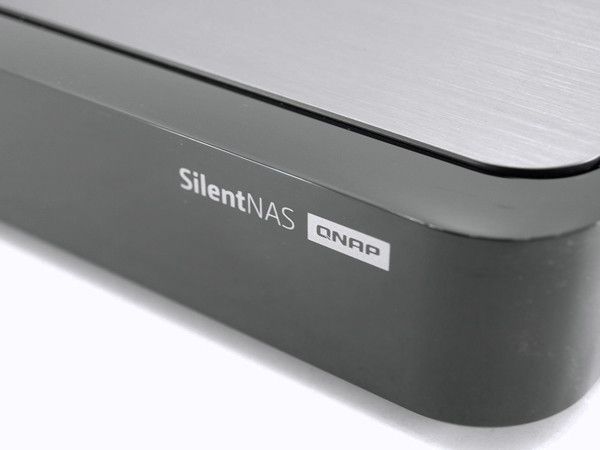 The front panel has two compartments for hard disk drives, covered by a decorative cap fastened through powerful magnets, while all major interfaces brought to the rear end of the device.
There you can find two ports USB 3.0, two USB 2.0, and again two Gigabit connector Ethernet, HDMI output and a jack for an external power supply.
Heart is filling the hardware platform Bay Trail, the basis of which in this case is 2.4-GHz Intel Celeron J1800. By the way, this platform supports video output HDMI 1.4 and DisplayPort 1.2, a built-in decoder can work with formats such as MPEG2, MVC, VP8, VC1 and, of course, H.264. Supports up to resolution graphics Ultra HD with bitrates up to 100 Mbit / s. and technology hardware video encoding format H.264 Quick Sync.
RAM is organized through four chips SK Hynix H5TC4G63AFR type DDR3, whose total volume is 2048 MB (there are versions with 1 GB of RAM). As a ROM chip used Apacer, and for the work of the two LAN ports are responsible controllers Intel WGI210AT.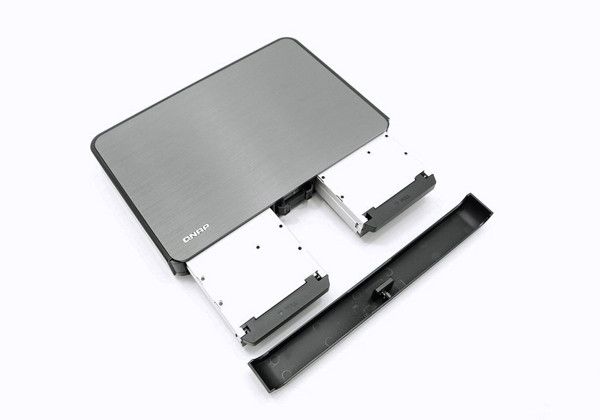 Passive cooling, respectively, no fan is not here. It's good for the fans howling sometimes openly irritated, though with heavy use of the body is heated, so that the top panel is better than nothing bet.
As the operating system uses a proprietary operating system QTS 4.1, having a mass of various functions that can satisfy requirements of the most demanding users.
Installation is simple and unpretentious. After switching on the device by downloading the installer setup, then you can set the modes of operation, create a RAID-arrays, format the drives – in general, to carefully prepare for further operation. Do not worry – a few minutes and the "golden key in your pocket."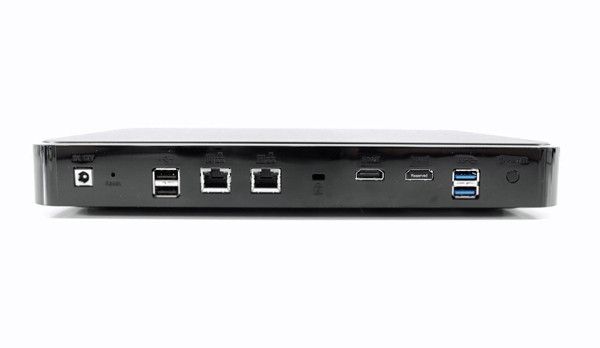 Now it's time to start creating your cloud service – set up an account, enter your login and password and everything. In addition, you can easily set the standard services Samba / AFP or NFS, and supported the creation of users and groups. You can connect the printer to the store, and then provide a general access to it.
Since the device is equipped with a video output HDMI, it is natural that it is possible to connect the NAS directly to the TV, turning it into a full-fledged media player. All that is required for this – download package HD Station, which includes applications such as YouTube, cataloger online radio stations, Spotify and, of course, the popular media player XBMC (Xbox Media Center), supports video playback 4K, and sound in HD . By the way, the player can be controlled by MCE-compatible remote control, the benefit that the HS-251 is equipped with an infrared port, as well as using a smartphone or tablet.
The model provides excellent compatibility with a variety of formats and containers. In our tests, the correct play files MPEG2, MPEG4, h264 or x264.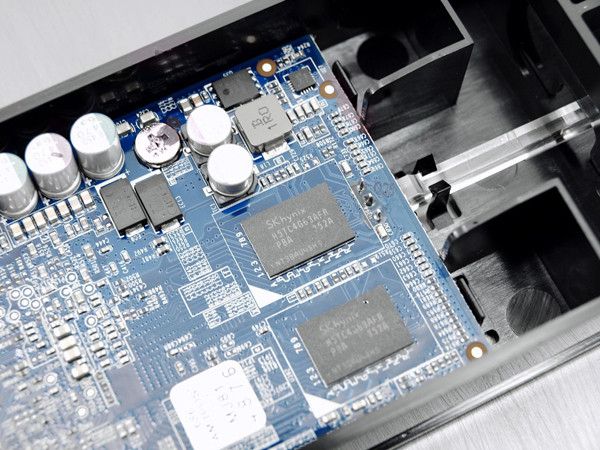 But enough about the settings, and interfaces – let's talk about the most important, that is, the speed of your home network. For testing, we used 3-terabyte hard drive Western Digital WD30EFRX Red. Studies have shown that the NAS confidently cope with large files – the maximum read speed reaches values of 113 MB / s, whereas the "handful" of small 4-Kbyte file reduced this figure to 18 MB / s. The results are very good, so that the NAS easily suitable for home networking.
Rating: 90 points
QNAP HS-251 – is not just fast and quiet NAS. In fact, the model is a versatile solution that can not only implement cloud storage but also to replace the home theater – a software package HD Station makes this unit in the "omnivorous" media player and mobile applications and XBMC Qremote allow you to use almost any mobile device as remote control.
Read another very interesting article about alternative energy of the Sun, water and air.