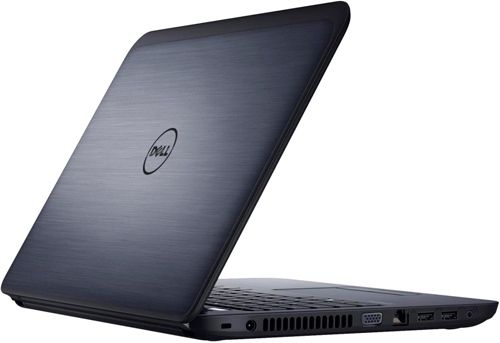 Judging from the range presented by Dell, it does not neglect the professional line. In particular, Latitude 3440 is one of its members, and has left the necessary "tools" for coordinated work and entertainment. There is a filling, including a fourth-generation processor, two graphics cards, quite capacious hard drive of 750 GB and 6 GB of RAM. Also enjoy a stylish case made ​​of plastic and metal and so on. Unlikely to those whose interests lie in the field of business, will be able to ignore it and not understanding what can this 14-inch laptop, whether it will be interesting not only for business people but also to a wider audience.
Design – Dell Latitude 3440
Laptop made in gray and black coloring that perfectly match each other. But thanks to the rounded edges and corners, as well as an elegant frame, along the perimeter of the cover, the device looks quite elegant and stylish. As for the size, they are 346h245h29.6 mm, weight 14-inch laptop does not exceed 2.1 kg.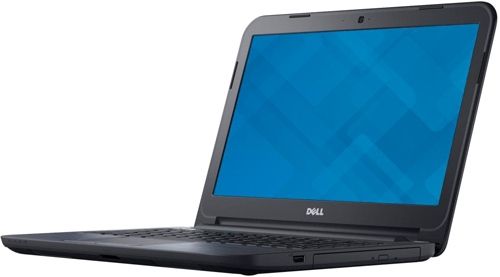 Part of the laptop is made of aluminum with polishing typical for most business laptops from Dell. Of course, the designers have left on the sidelines and plastic, it is made from the bottom of the Latitude 3440, the frame around the display, and some other parts of the body. By the way, in the bottom panel are air vents, battery compartment, special latch to release it, and a removable cover, under which there are memory modules and hard disk.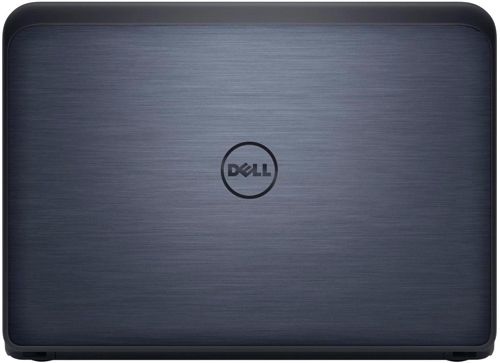 All materials used in the furnish largely tend to accumulate grease, as they practically no gloss. Also the owner of a business notebook, interested in how strong is the case. In this case, it is safe to say that the creaking in the Dell Latitude 3440 are not available, except that when pressed in the keyboard felt small deflections, and in one or two places were seen clearances. It is noteworthy that the device can be opened easily even with one hand. However, if you think about rocking the display, these suspicions are confirmed, because Backlash is completely absent.
Display, audio, web camera – Dell Latitude 3440
Laptop screen has a diagonal of 14 inches and a resolution of HD + (1600×900 pixels). Matt display surface can be very useful for everyday work with documents and texts, and passed a realistic image only adds pluses of this matrix. The only thing that set the standard TN-display, so visibility is not ideal. However, the strong inversion you will not notice, so that the work can be quite comfortable. If we talk about the level of brightness, it does not exceed 330kd / m 2, but the contrast of the display is clearly not enough. The rest of the image is clear, and the surface does not glare.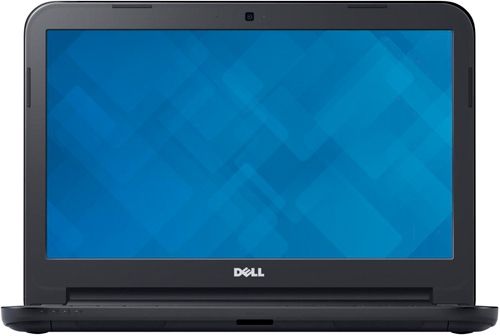 Laptop speakers are located on the front edge of the bevel under pretty perforated grilles. Sound does not overlap, you can hear that it is loud, clear, and even the volume, although at maximum volume is not without distortion. However, in the hope the bass is not necessary, but ultimately with the acoustics can even listen to music without headphones.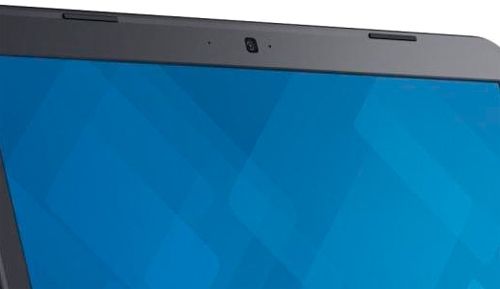 To communicate with colleagues in the suit Skype built-in webcam with a resolution of 1 megapixel. Not exclude the possibility to take pictures of pretty decent quality.
Keyboard and Touchpad – Dell Latitude 3440

This notebook has an ergonomic island keyboard, but without illumination. All it clearly labeled buttons have a rough surface, furthermore, functional still a different color from the main. The sizes of all the normal buttons, and move the middle and crisp. However, on a glossy substrate see every speck of dust and speck.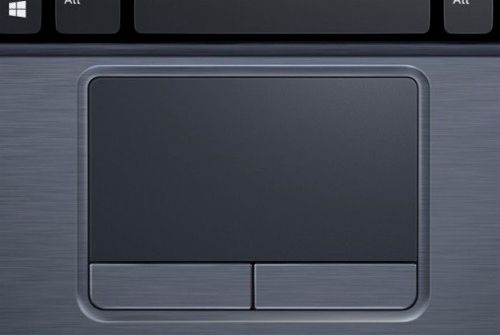 The area of ​​the touchpad is large, sensitive, allow free positioning and perform gestures scroll, zoom and so on. Under manipulator are two mouse buttons, now the decision is increasingly rare, nevertheless, it is comfortable enough, no worse besknopochnyh touch panels. Keys are pressed tugovato, but with a clear impact.
Performance – Dell Latitude 3440
On the Dell Latitude 3440 (CA009L34406EM) pre-installed operating system Windows 8 Professional. The housing is installed dual-core processor Intel Core i5-4200U , built on 22-nanometer technology. It has low power consumption (15 W) as well as good performance. Based on the specifications of the processor, the base frequency of 1.6 GHz, rising with the help of Turbo Boost up to 2.6 GHz, and the third-level cache has a volume of 3 MB.
For graphics used two cards. Integrated Intel HD Graphics 4400 is pretty good for most jobs. This video decoding, and office computing. This video card supports DirectX 11.1, OpenCL 1.2 and OpenGL 4.0, and also has 20 shader cores. The second card is a representative of the family of NVIDIA – 64-bit GeForce GT 740M with a base frequency of 980 MHz. It differs from an integrated not only better performance, but also by the presence of its own memory. In this case, the volume is 2 GB standard DDR3.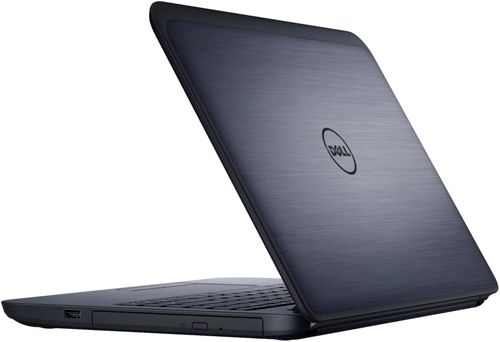 Of course, compared to power Dell Latitude 3440 with a gaming laptop is not necessary, because it is clearly not designed for gaming, the more advanced and demanding. Meanwhile, in his spare time you will be able to properly play on medium settings in toys no later than 2013, for example, in Battlefield 4 or BioShock Infinite with a frequency of 30-35 fps. But if you want to save money and extend the work laptop without recharging, you should switch to using the built-in NVIDIA Optimus graphics, because it is free to cope with office tasks.
A data warehouse is represented by 750 GB hard drive, having a rotation speed of 5400 rpm. Most likely, this volume should be optimal for many users, especially business travelers. However, there are other options HDD with a capacity of 320 GB, 500 GB and 1 TB, in general, the choice is wide, designed for the needs of each. At the same time, any configuration with SSD manufacturer is not provided. As for RAM, then it is allocated two slots, and the total volume is 6 GB standard DDR3L-1600MHz.
Ports and Communications – Dell Latitude 3440
Typically, a laptop designed for business, you can see the ports in which the emphasis is on variety and quantity. So frankly, surprised by the lack of HDMI and connectors for a docking station that laptop this form factor is necessary.
On the right side of the Dell Latitude 3440 is a built-in optical drive DVD +/- RW and only one port USB 2.0. But on the opposite face concentrated all other interfaces arranged closely enough relative to each other. So, here is a socket for charging, combined audio jack, VGA, Kensington lock slot. Apart from them there was a place left for the network RJ-45 ports and two USB 3.0. Incidentally, among the interfaces provided on this end and a ventilation hole through which air outlet.
As for the front edge of the laptop, there is a card reader, card reader SD / SDHC / MS / MS Pro, and LEDs (working storage, wireless, battery, including laptops).
Wireless communications laptop – this Wi-Fi 802.11 b / g / n and Bluetooth 4.0 + LE. Signal normally caught, so that problems with data transmission will not be.
Battery – Dell Latitude 3440
Dell Latitude 3440 comes with a 6-cell lithium-ion battery with a capacity of 65 Wh. Also provides another option with a 4-cell battery (40 Wh).
When watching a video on a laptop battery charge will take four hours and then under the condition that the film before you turn off the wireless modules, and the brightness of the display will leave the maximum. But under heavy load the laptop will work without charging for just two hours. As for surfing the Web, in this mode, the autonomy will be quite long – more than 8 hours.
Conclusion – Dell Latitude 3440
Dell Latitude 3440 can be considered mainly as an office assistant, not excluding, of course, entertainment. Price considered picking up $ 900, and that's what we have for such a price. Laptop relatively compact, modern facilities, has an attractive and generally robust housing. For trips, he also is not bad, in fact will work without charging about eight hours, if we restrict web surfing. It will help in the case if you have to connect a number of devices required. Here are just a lack of a connector dock and HDMI completely happy. As for the keyboard, it is easy, except that the non-illuminated buttons, although it is not so critical. Speaking of the Latitude 3440 as an apparatus for business, rather suggests the presence of a fingerprint scanner, which is not here. But who knows, maybe these flaws do not affect the choice of the user, which would give preference to this notebook.
Read another very interesting article about alternative energy of the Sun, water and air.