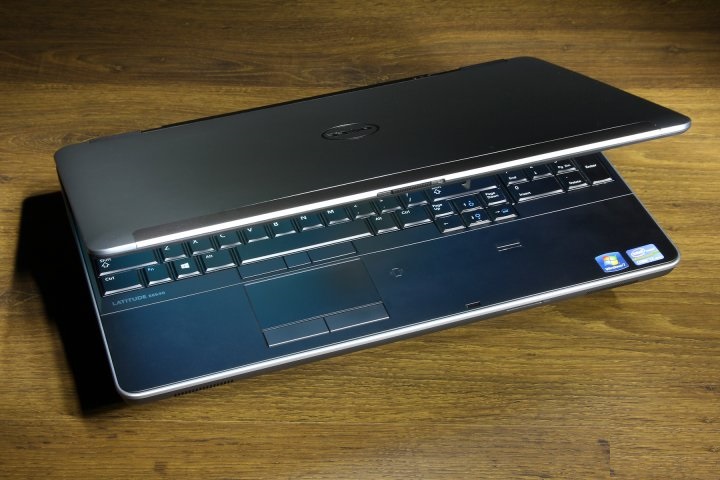 Every serious business man once in my life heard of a line of business laptops Latitude. It is almost as legendary as the ThinkPad, averaging more than 17 years of history. Needless to say, that for a period Dell has stuffed his hand in creating notebooks for business, and doubt the quality of manufactured devices is not necessary. Model Latitude E6540 is the next step of the development line, absorbing the best of everything – a strong and robust housing, the powerful processor of the latest generation, a variety of means of information and a rich set of interfaces.
Design and Ergonomics
Housing Latitude E6540 is manufactured using proprietary technology TriMetal, which means the use of aluminum as the base coat, reinforced magnesium alloy frame with powder-coated bottom. The chassis is very strong, the notebook has been tested by the military standard MIL-STD-810G. Affected the reliability of the design weight of the device – our test unit weighed about 3 kg with extended 9-cell battery.
Despite its severity, the laptop looks quite normal. From the typical "tag" it looks a little different from the increased shell thickness (33.4 mm), non-standard set of interfaces and latch. In addition, the extended battery is strong enough issued outside the case back. Its shape is traditional for Laptops Dell: smooth contours and the almost complete absence of sharp corners.
The working surface has a nice rubberized coating and painted jet black color. Metal hinges, the look and feel is very reliable. They can fold the lid 180 °, and in the closed position, making a special lock is fixed. To build quality any questions – all performed at the highest level.

Interfaces
One of the main advantages of a business notebook – a wide range of interfaces. For user convenience, they did not concentrate on any one or two faces, and are evenly spaced on all four.
On the left is a slot reader smart card, USB 3.0, the HDMI video output and a Kensington lock. Right – expansion slot ExpressCard/54, a mechanical switch wireless networks, DVD-drive (which can be easily removed and in its place install a hard disk), the combined audio jack and a couple of ports USB 3.0.

On the back side is another USB 3.0 with support for PowerShare, LAN-connector, VGA-out and a connector for the power supply. Placed in front multiformat memory card reader. On the working surface visible fingerprint reader module, without which no business laptop can not do.
And finally, the bottom has a proprietary connector for use with a laptop in a docking station. As an option, there is also a device for non-contact smart card reader. Wireless connectivity modules Wi-Fi 802.11 b / g / n and Bluetooth 4.0 with support for WiDi, as an option, can be equipped with a laptop and the 3G-module.
Display and Sound
Latitude E6540 is equipped with one of two 15.6-inch panels with different resolution (1366×768 and 1920×1080). Both have anti-glare matte finish and manufactured by technology TN + film. However, they are not as bad as you might expect. In our test set matrix of Full HD. Color reproduction is excellent, the maximum brightness of 240 cd/m2, and the contrast of the panel – 380:1. Only a little pumped up the color gamut.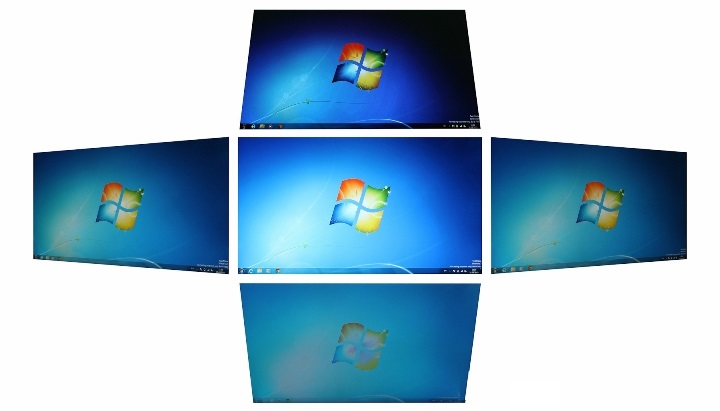 Two speakers speaker give a very good sound. The stock volume is large enough, there is no distortion at the maximum. But it is much better then worked out a voice recording system, equipped with technology MAXX Voice Pro 2 and a noise reduction system. For business meetings fits perfectly.
Keyboard and Touchpad
In this model, set an excellent keyboard, equipped with a waterproof adjustable backlighting. Shape of the keys to business notebooks Dell has not changed for a long time, has proved popular. Typing is very comfortable, misprints and mistakes do not happen practically. The key travel is very smooth and quiet operation and clear. Working with her is a pleasure.
The touchpad is slightly recessed mid-size to the working surface and has a nice matte finish. Supports a standard set of multi-touch gestures. The sensor responds quickly, and hardware buttons are soft and almost silent. An inherent part of business Latitude notebooks is the trackpoint. In this case, the manipulator, located between the keys of your keyboard, painted gray and not particularly stands out from the background.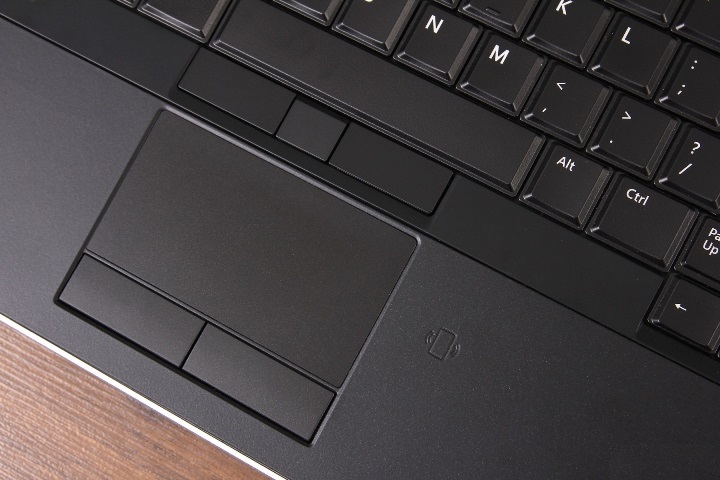 The device is uniquely interesting and with due skill is very convenient. In addition, with a special tool you can configure all controllers.
Functionality
Dell Latitude E6540 is available on a new platform Intel Haswell, and in his arsenal until only one processor available – the most powerful quad-core Intel Core i7-4800MQ with the standard operating frequency of 2.7 GHz and 3.7 GHz mode Turbo Boost.
Haswell – a new architecture, replacing the generation of Ivy Bridge. It is distinguished by the increased productivity of both the CPU and the GPU. This generation of processors are manufactured on 22 nm process technology. Productivity has risen by about 10% compared to the previous-generation counterparts. The integrated video card Intel HD Graphics 4600 received 20 execution units compared to 16 in HD Graphics 4000, which made it possible to raise productivity by 30%. In this case, a TDP remained at the same level – 47W vs. 45W, which is very pleasing.

In the notebook is set to 8 GB of DDR3-1600 memory, solid-state hybrid drive capacities up to 500 GB (128 GB in our case) and a discrete graphics card AMD Radeon HD 8790M c 2 GB of video memory. The performance of such a system would be sufficient not only to the needs of the workers, but also for entertainment at your leisure.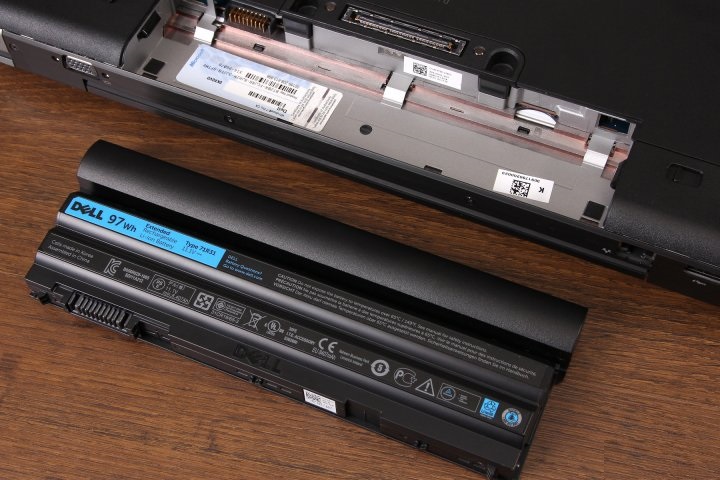 Traditionally, Dell offers customers a family of Latitude laptops, several batteries of different capacities. In this case the available accumulators 60 and 97 W * h Our test model was extended battery at 97 W * h On one of its charge in read mode with a muted display brightness and disabled wireless modules notebook lasted a little more than 8 hours, and under load – 1 hour 20 minutes. Vitality is not the greatest, especially under load, so it is not certain whether there should be an extended battery. If you do not plan to frequently work away from the office and sockets, it is possible to do a standard battery.
Verdict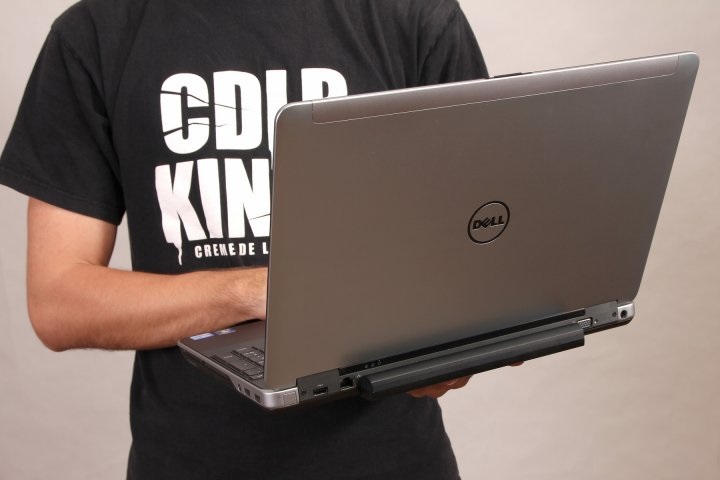 Dell has once again managed to produce an excellent business laptop and thus confirm its leading position in this segment. Durable and reliable, on a new platform with a powerful processor and a wide range of interfaces. Of course, for the pleasure of owning such a device would have to shell out a considerable amount.
Read another very interesting article about alternative energy of the Sun, water and air.