Earlier we have for the body thickness of only 6.18mm thin HUAWEI Ascend P6 actual measurement.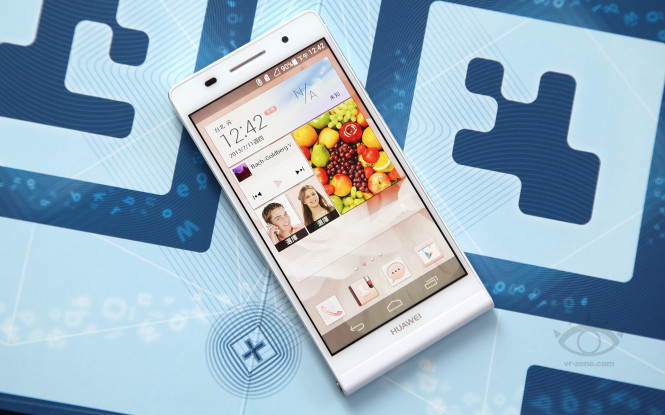 Just on June 18, 2013 published the new smartphone HUAWEI Ascend P6, 7 mid-May on sale in Taiwan; This phone uses all-metal design, with brushed metal and sand blasting process, with only 6.18mm thickness of the body, becoming the world's thinnest smartphone.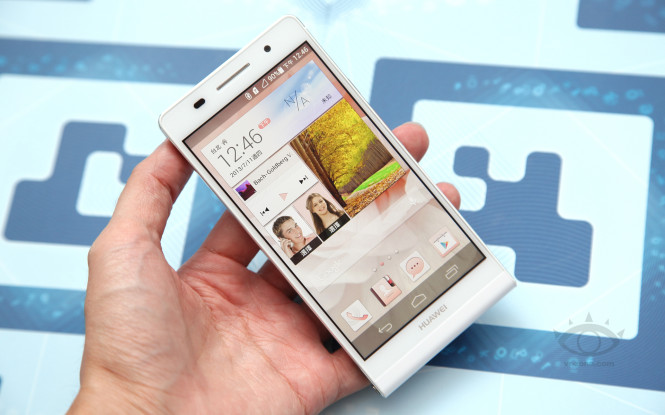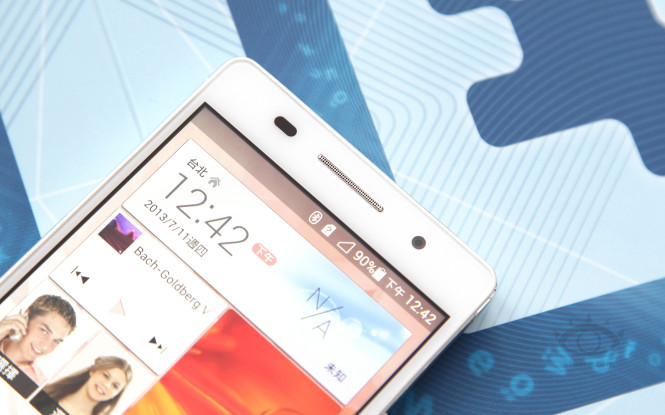 HUAWEI Ascend P6 in order to locate in Taiwan, priced at 14,900 yuan, in order to pre-empt launched in Taiwan, currently only black, white color, pink money is expected by the end of July 2013 to early August.
The phone is equipped with 4.7-inch HD in-cell LCD screen, using virtual touch keys; although the resolution is only 1280 x 720, with the high-end models of the 1920 x 1080 resolution still fall, but the screen color and detail of the performance is quite good.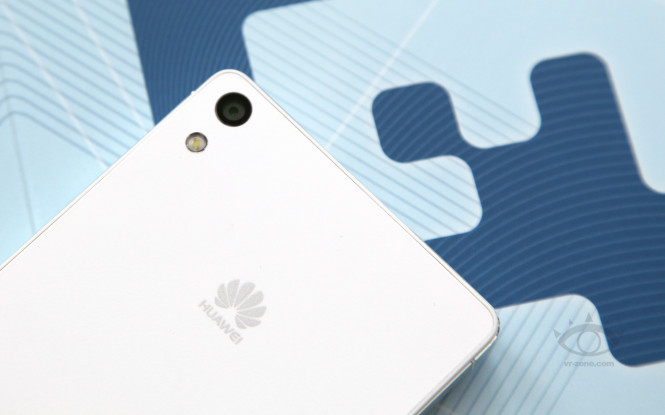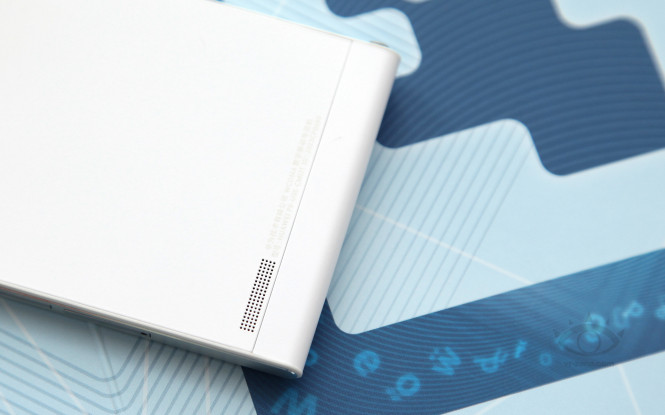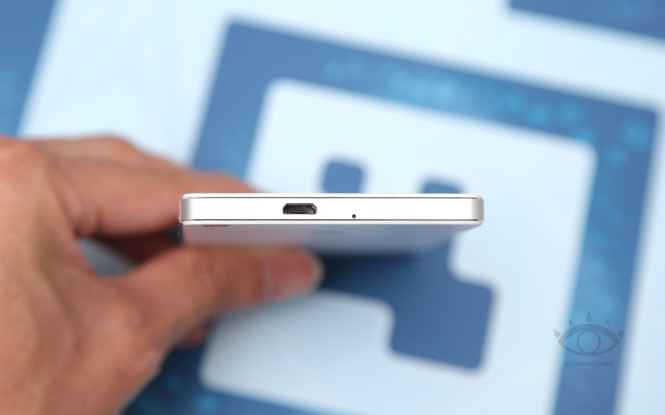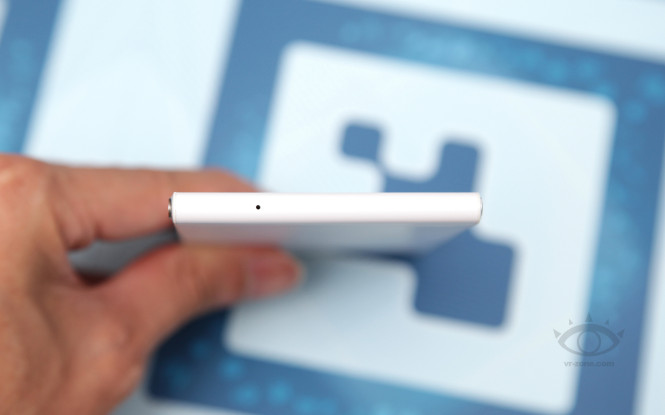 HUAWEI Ascend P6 hardware equipped HiSilicon K3V2, 1.5GHz quad-core processor, 2GB RAM / 8GB ROM, can be expanded through the microSD memory card; camera part is used aperture F2.0, support 4cm Macro 800 million pixel camera, with 5 million pixel front lens.
Not difficult to see from the side of the fuselage, just how slim 6.18mm body, holding in his hands feeling not bad; Unfortunately, because of the relationship between the thickness of the body, HUAWEI Ascend P6 battery capacity is only 2,000 mAh.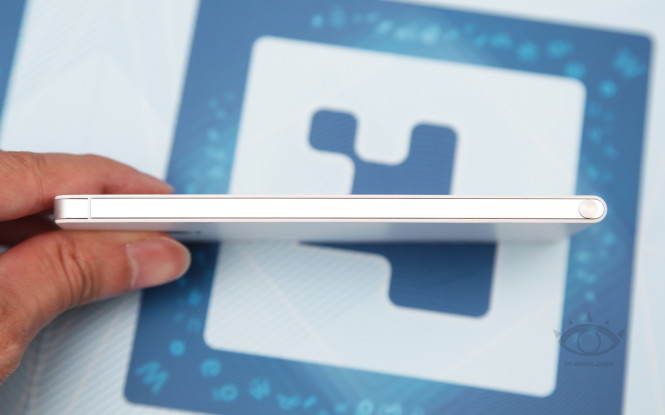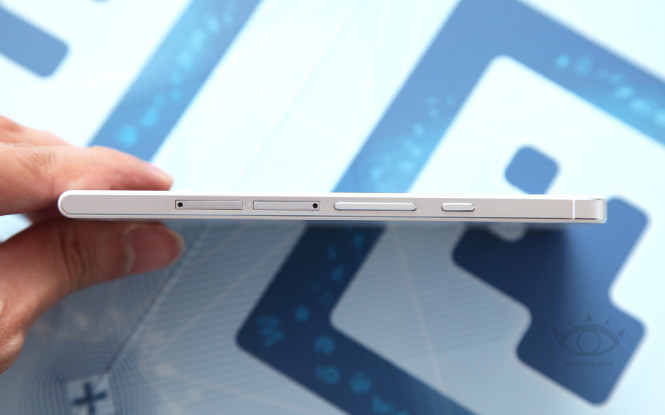 microSD memory card slot and SIM card back card pin must be used, that is, the body bottom left headphone plug, users do not particularly look for alternatives; but requires an external headphone playback, it may be looking for a place to put this headset plug.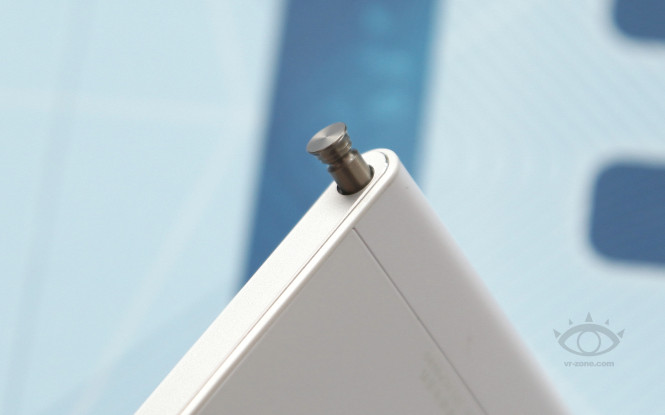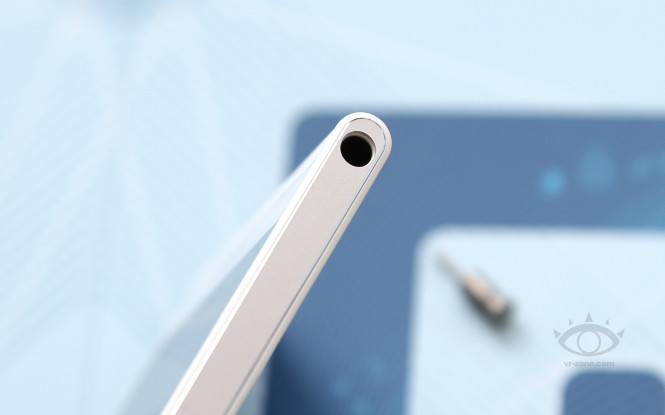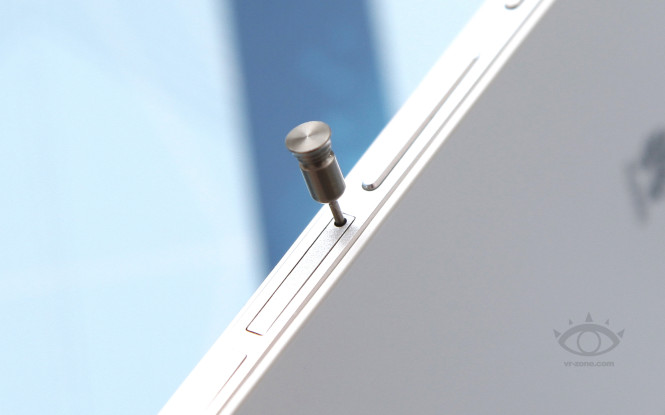 Currently Tigger hands HUAWEI Ascend P6 white models, matte design can effectively reduce fingerprint contamination, the texture of the show is also pretty good; although there HUAWEI provide protective cover for this phone, but it will lose the Slim qualities, and bare-metal texture or different.
HUAWEI Ascend P6 using Android 4.2.2 Jelly Bean operating system, the interface for the HUAWEI Emotion UI 1.6; of the public version of the Android interface to remove the list of applications, all of the software on a desktop, with practical Me Widget functions, the overall operation quite intuitive, the desktop can also order any transfer.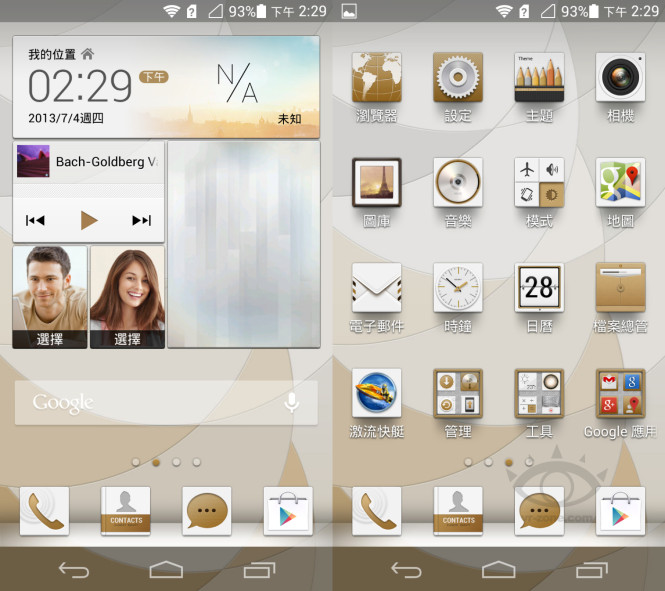 Me Widget is an integration of a variety show gadget, users can adjust the content according to usage requirements, important messages will be rendered within the limited space; fact, this concept a bit like HTC BlinkFeed, but the content displayed differently.
Shortcut on the notification panel below the screen multitasking button can explicitly available RAM; addition to close the program by dragging around outside, HUAWEI quite intimate added a key to close the option is worth place other manufacturers follow suit.
The most attractive places, themes, screen lock pattern, lock screen wallpaper, home screen wallpaper and applications icon style, can themselves change.
HUAWEI Ascend P6 built-in Dolby Digital Plus audio technology popup window will open automatically in the headset connected, there will be more configuration options; display section, in addition to automatically or manually adjust the brightness, the color temperature is also supported setting, intelligent backlight and other functions.
Since the phone to its slim design, the battery capacity is only 2,000 mAh, however, HUAWEI Ascend P6 added to Quick Power Control (fast power control, QPC) and Automated Discontinuous Reception (non-continuous automatic answer, ADRX) Smart Power Saving technology It is learned that more than 30% can improve endurance performance.
Built-in motion control option is commonly known as the somatosensory operation that supports flip mute, pick up the phone ringer volume reduction, as well as being close to the ear to answer or make a call.
HUAWEI Ascend P6 with gloves mode, you can not take off the gloves, touch screen, and can be used to manually adjust the notification panel shortcut.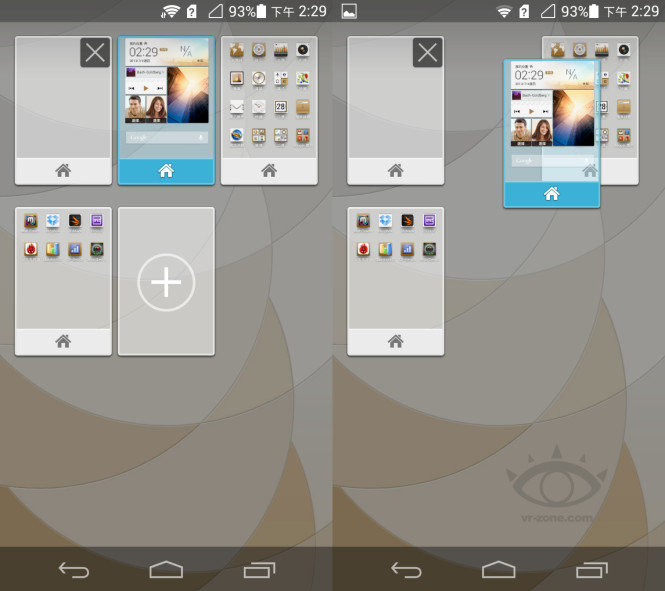 HUAWEI built-in backup, restore tool, you can backup applications, as well as contacts, text messages, call logs, system settings, and other system data, eliminating the need to replace the phone past eleven install the inconvenience.
Permissions administrators can restrict the application to the notification panel push message, or whether the application via a mobile network, Wi-Fi Internet connection, to ensure that the user's information is not compromised, you can also restrict other applications Use the built-in call, camera and messages. However, this feature does not seem to lock through encryption, the place is a bit unfortunate.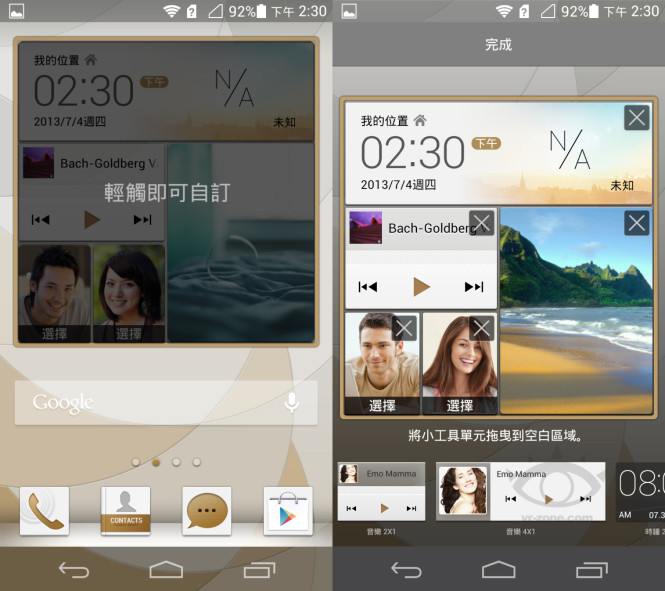 HUAWEI Ascend P6 to 8 million pixel camera can record 1080P Full HD video; camera when shooting scenes with intelligent pattern recognition to be adjusted, but also supports HDR shooting, video, and has a variety of shooting effects can be selected.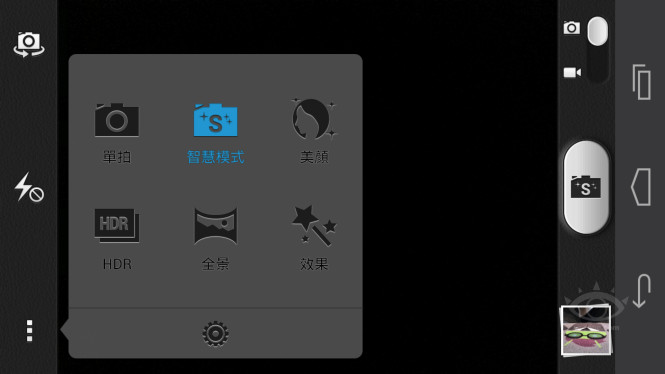 Front camera is 5 million pixels, can match its beauty mode to shoot, for some girls, it is a pretty good configuration; however, the front lens does not autofocus capabilities, if able to add this feature would be more practical.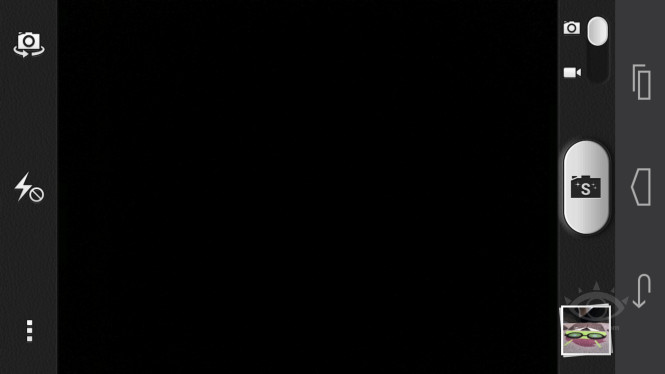 HUAWEI Ascend P6 used as processor HiSilicon K3V2, 1.5GHz quad-core chips for the 40nm process, Cortex A9 architecture, GPU is sixteen core, with 2GB RAM, can bring good and smooth performance; But in comparison to the market high-end models, performance or the difference, how to run the phone meets everyone's expectations of performance? Look for performance measurement Tigger it!
▼ System Information.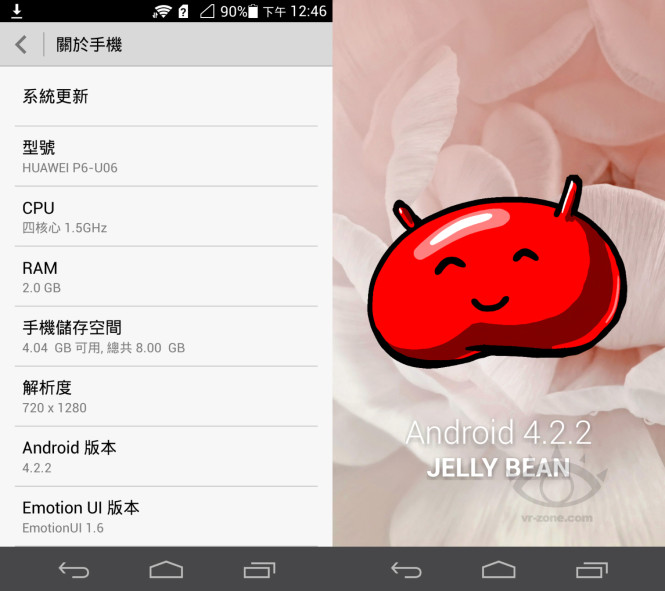 ▼ memory information.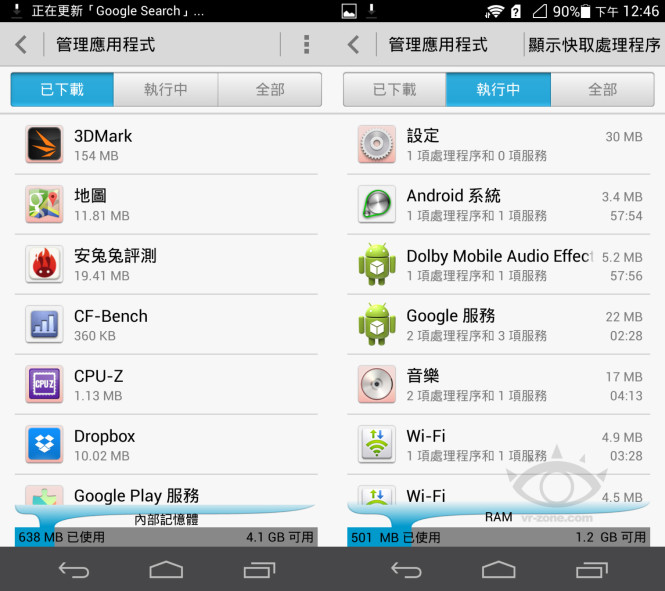 ▼ CPU-Z.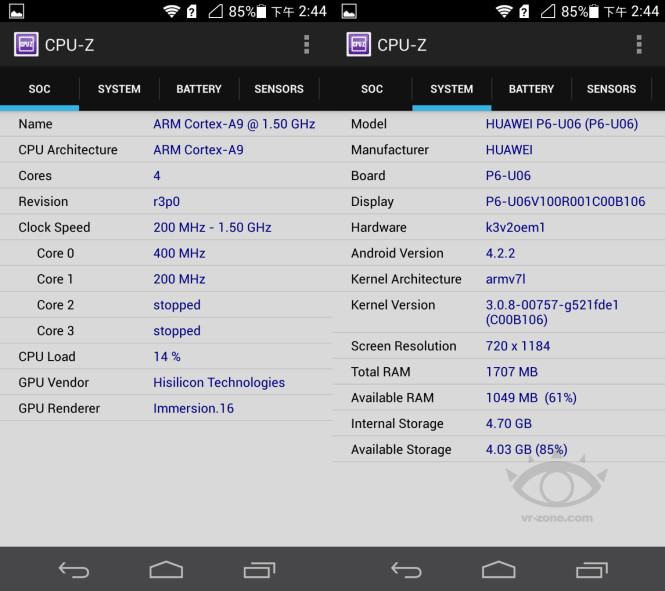 ▼ AnTuTu security Bunny display of system information.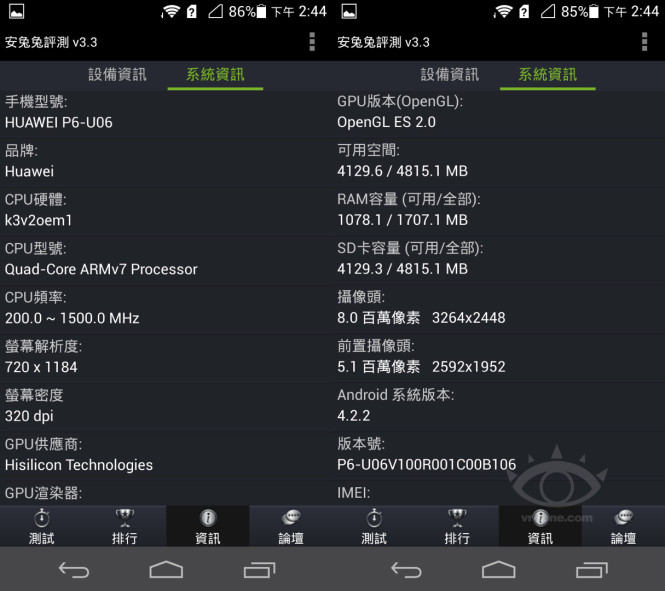 ▼ AnTuTu security Bunny and Quadrant.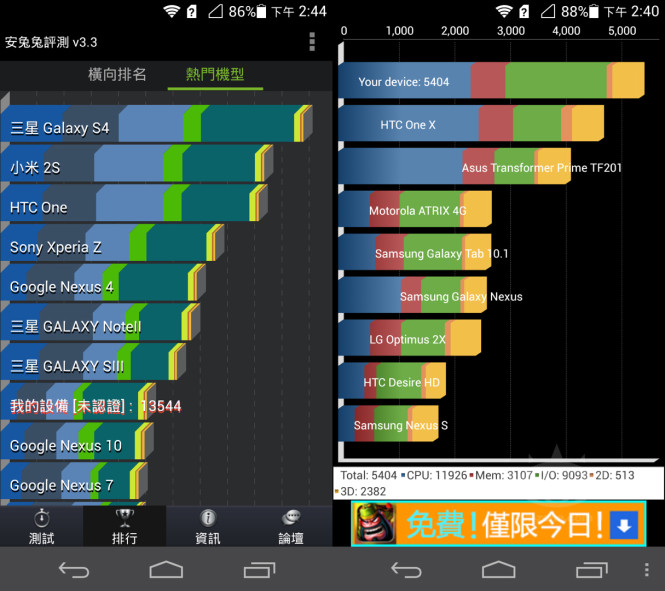 ▼ Geekbench 2.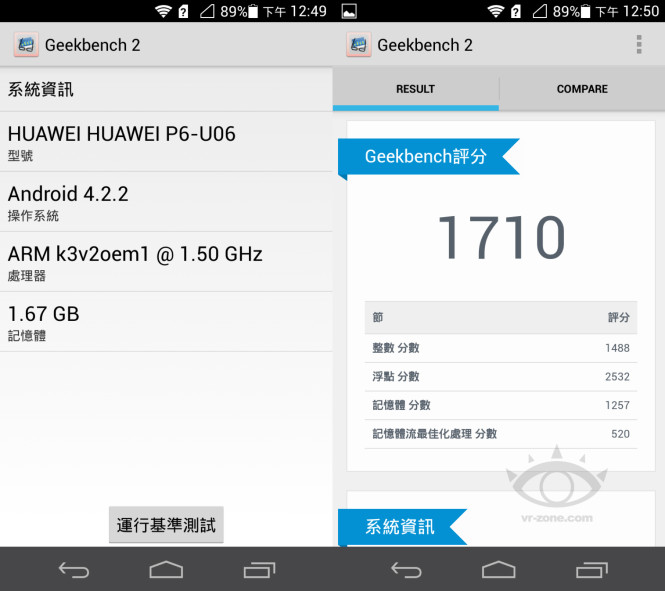 ▼ 3DMark.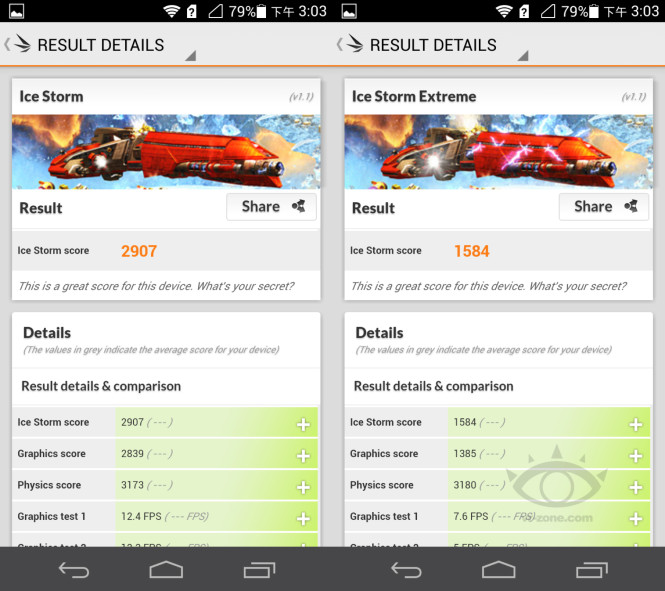 ▼ CF-Bench.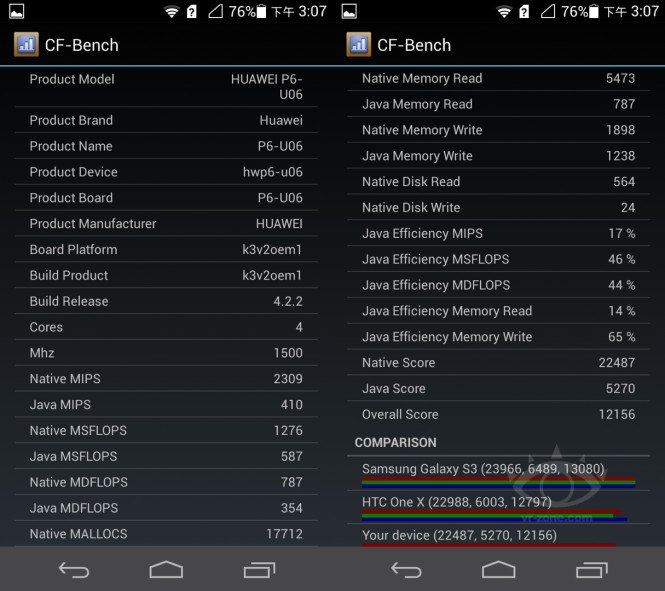 ▼ Smartbench 2012 with multi-touch test.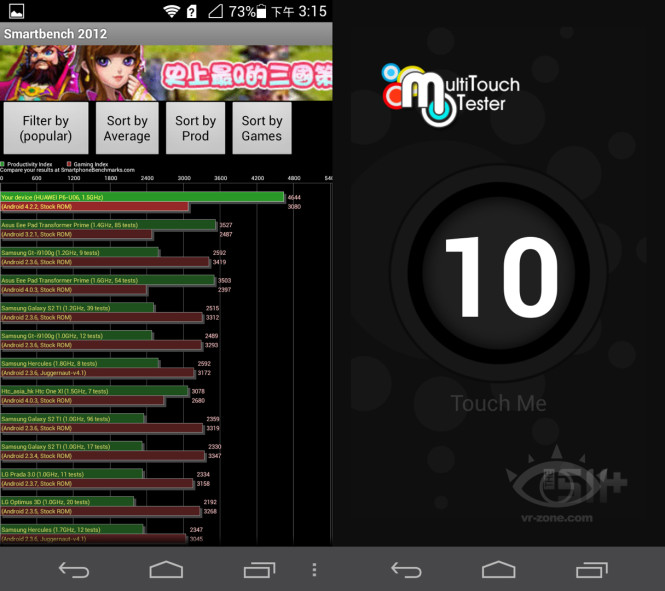 The recent rise of smart phones, consumers can come into contact with Chinese brand products, but also no longer just past the cottage; although HUAWEI Ascend P6 is not a high-end positioning, but including design, texture, and even software innovation and practical functions are There are quite a good level.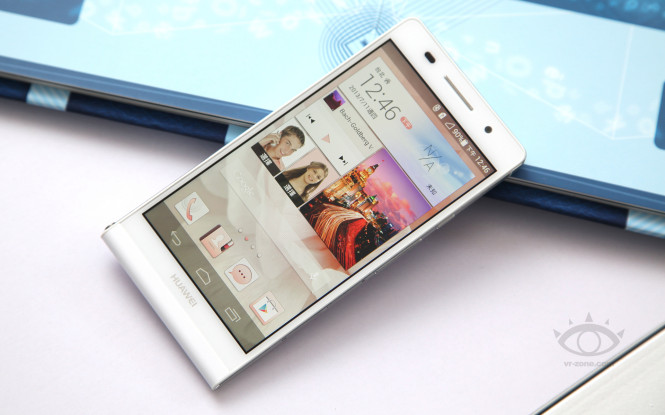 HUAWEI Ascend P6 with only 6.18mm thick body, becoming the thinnest smartphone currently on the market; originally worry, there will be difficult to hold the thin body problem, but the actual hold up feeling not bad, but matte fuselage design, but also can reduce the likelihood of falling handset.
In the shape of the design, HUAWEI Ascend P6 will indeed reminiscent of Apple iPhone, but the bottom of the fuselage book-like shape, but also have their own style still is, the texture is also pretty good, is good or bad a matter of opinion.
In operation interface, HUAWEI Ascend P6 compared to some of the motives of many smart phone manufacturers, at least in the experience of the moment, immediately you can feel the difference with other brands; while including Me Widget, a variety of desktop configuration, and rich software, are quite lovable.
Automatic mode with 8 megapixel camera is very easy to use, 500-megapixel front lens performance is not bad; just that, with a high pixel front camera smartphones more and more, with auto focus function models but quite limited, if able to support this more advanced design, it will be for self-family is a big incentive.
HUAWEI Ascend P6 is a good smartphone, modeling, software, are in place; performance, although fluency is not bad, but in the open some applications, the storage after shooting speed, or with the high-end market models have gaps, of course, all this is also reflected in the selling price.
Read another very interesting article about alternative energy of the Sun, water and air.