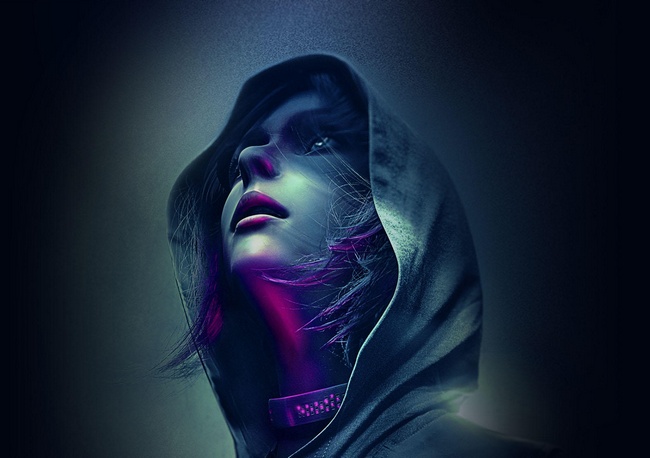 Formula Republique sounds like nonsense – one touch stealth action? How is that even possible? In Camouflaj shrug and try to reconcile the irreconcilable.
Republique is taking the weakest side of mobile gaming – management, and turns it into one of its trump cards. Your mobile device is what connects you to the girl Hope. You do not run it directly, you suggest directs advise. Press your finger on the locker and Hope responds – realized there they will not find me. And while she gently closes the door behind him, you've already gone further, exploring the surroundings in search of danger or useful gizmos. Your eyes and ears in this grim Orwellian world – a surveillance camera. And a lot of them here.
You switch from one camera to another and thus "travel" through the corridors of the mysterious institution called Metamorphosis. Changing angles "looking" at the sides. Something like a controlled pause allows you to leisurely explore the environment, electronics hacking, reading newspapers and emails to unlock or lock the locks.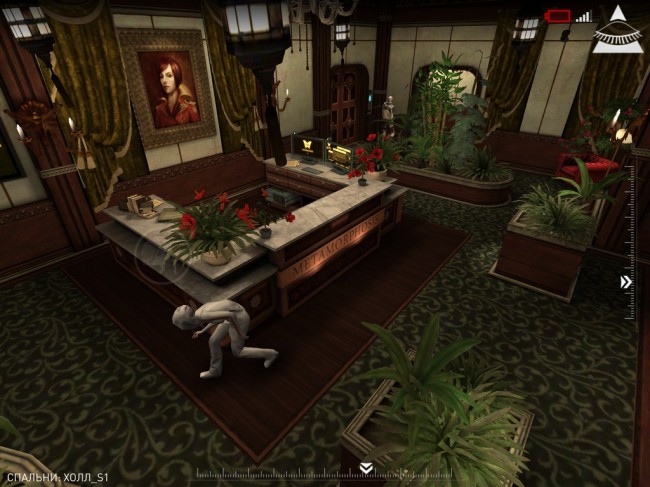 You do not know who this Hope, where she is and who are the people who want to recalibrate it, whatever that means. You know nothing about the Republic of Metamorphosis, have no idea why smokers only center guards and why each of them has a criminal history and posttraumatic stress disorder. Why, you do not even know who you are. Joining mosaic fragments in a single picture on offer snatches of dialogue, overheard phone calls dropped by notes.
Gradually looming rules by which it lives a closed totalitarian society and finding another list of banned literature or listening to a phone call, you begin to feel uncomfortable – too familiar it all looks. Too easy to draw parallels.
Periodically a player calls someone Cooper, tips, hints, instructions. He communicates through emoticons and computer text to speech, because afraid to give his identity. That he recognized only employee units Ghosts Ever who guard the complex. And by Cooper, a former school loser and Nerd, and today gamers and collectors, creators often joke about games, "Oh, it looks like that board RPG, I played in the basement of his parents! They say if you play with other people will be even more fun. "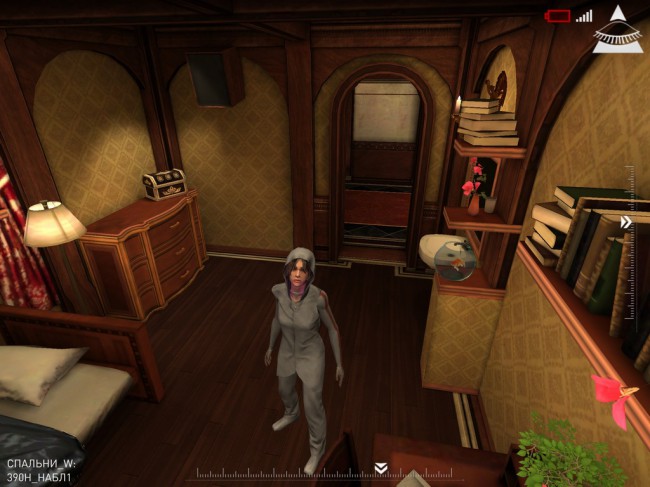 Cooper also asks you to collect cartridges with retro games, which robbed him of the other guards. These games, it turns out, it is currently sold in the App Store, where you game is certainly right. Does this kind of product placement or just a tribute to fellow developers is not clear, but it looks funny. Like other objects, cartridges not only scattered somewhere in dark corners, but also lie in the pockets of the guards, where they can and need to haul. And here we encounter the first unpleasant thing – artificial intelligence leaves much to be desired. Brainless dolls, Wandering on their routes and oblivious to what is happening around, were acceptable at the beginning of zero, but now it's time to offer something better. However, the imagination and the spirit it all depends on the player no less than from the game itself.
Hope sees the ghost through the glass and happily sends someone on the radio that begins prosecuting violators. Faced with the door closed, he curses me and said that the lock broke and could use some help. Five meters away stands another ghost, but he does not care, he own itinerary. Girl on my tip shied his muscle-bound dude out of his pocket and pulls out a portable charger for mobile phone, by which I hacks electronics. It's time – the charge indicator at zero. Muscle-bound dude came into disrepair, but I hope I can pull off at the next guard pepper spray.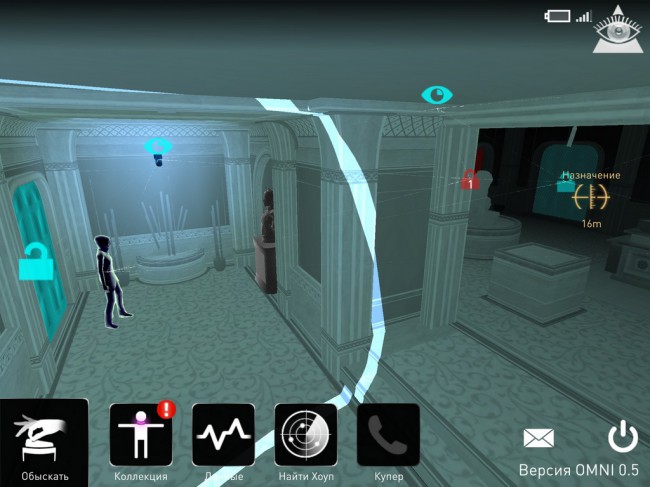 Attack the guards is not necessarily possible to fleece pockets and without it, go from point A to point B (namely that Hope and engaged most of the time) you can never caught anyone in the eye. If they were caught nothing terrible happens – quite politely guard Woman transmit to the nearest camera temporary or simply "base" where you can recharge and mobile and, if lucky, hacking skills to buy equipment at the local terminal.
Another drawback of the game – management responsiveness. Hope does what you tell her, about eight out of ten cases. But there are moments when it is instead to sit near the stack of containers is becoming near or runs past. What is fraught with similar behavior in stealth-games you think represent. And saddens that the cards in the game itself is not, and most locations are similar to each other, so that one can get lost. More significantly, and iPad for no reason stumbles podzagruzki between rooms, and a lot of them here. Not that it dramatically hurt to enjoy the game, but still unpleasant.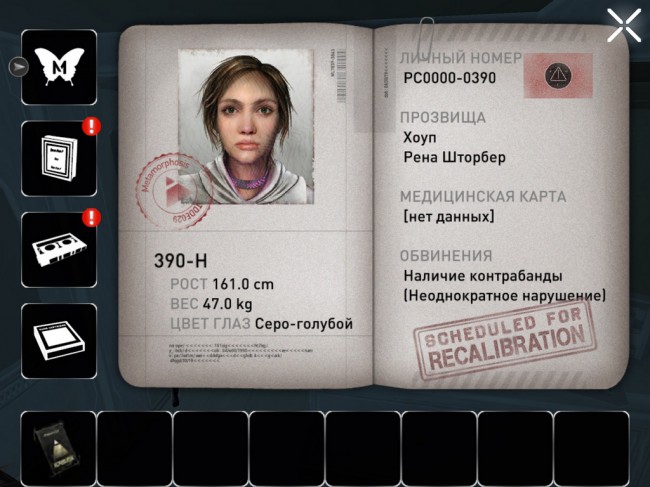 The first episode Republique can run for about two to three hours and did not understand. You can spend a dozen rooms to explore and search for objects and … to understand a little more. It's just a tie, the most delicious left for later. Not sure about the game can be put on a par with stealth-projects with large platforms and the application developers about the console quality still an exaggeration, but so far Republique – this is the original stealth on iOS, catchy story, explore the world wonder what you need?
Read another very interesting article about alternative energy of the Sun, water and air.