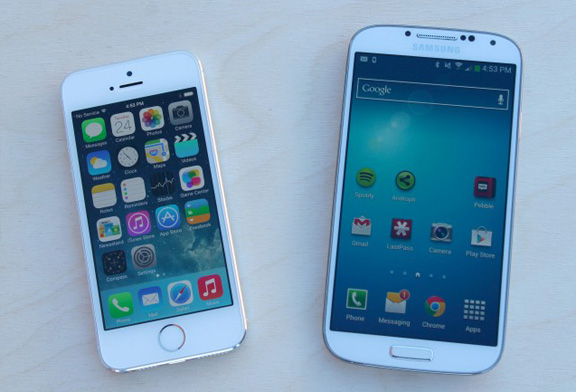 Every year, Apple is launching a flagship smartphone. The South Korean company Samsung is trying to keep up with competitors and offers its customers top-end version of the mobile device. Although the companies producing electronic gadgets in different neighborhoods, they still inevitably are compared. We all know that the two corporations are competing hard, trying to get the upper hand as a conventional (such as technological innovation) and non-conventional (such as litigation) methods.
As you know, this year, the fight is between the iPhone 5s and Samsung Galaxy S4. As commentators argue InoSMI, hard to pick a winner – both of these devices in their own good and for the benefit of each of them are easy to find arguments. One method for differentiating the mobile device – compare the technical characteristics of each of them.
iPhone 5s and Galaxy S4: iron
The first thing that draws the attention of consumers, comparing the two devices, it's the hardware. According to the formal parameters is difficult to pick a winner. Galaxy S4 has the advantage of a large 5-inch screen with 1080 x 1920 pixels. The smartphone is equipped with 2 gigabytes of RAM and a 4-core processor clocked at 1.9 GHz (or, depending on the region, an eight-core processor, Exynos).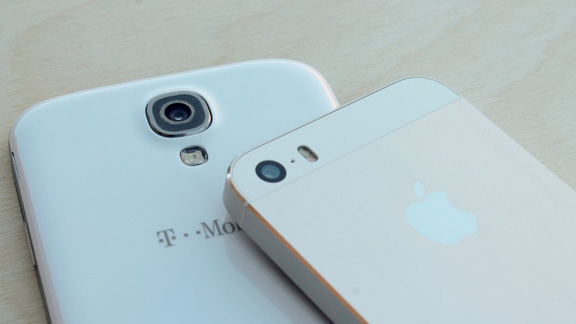 IPhone 5s have four-inch screen with a resolution of 640 x 1136 pixels, 1 GB of RAM, but a powerful 64-bit dual-core Apple A7, outstripping the performance chip competitor. In fact, iPhone 5s became the first mobile device operating under the 64-bit processor and the results of synthetic tests beats all Android-based phones.
Of course, there are rumors that Samsung is already working on its own 64-bit chip, but the current flagship smartphone Apple wins in performance by a wide margin.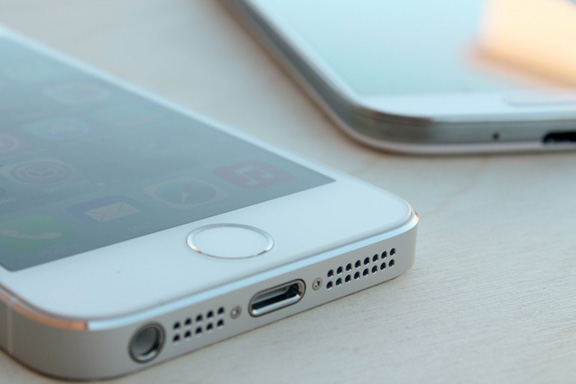 iPhone 5s and Galaxy S4: Software
Although the importance of the "iron" no one disputes, without the right software, it does not mean much. This year, Apple has launched a new platform iOS 7 with a new design and new features, and Samsung, as it usually does, has continued to improve the TouchWiz UI. We have found that the performance in front of iPhone 5s. But what about the functionality of the software?
If you compare iOS and Android 7 from the shell TouchWiz, the main conclusion is as follows: in general, the interface of "seven" looks a lot nicer and more intuitive. TouchWiz UI, in turn, somewhat chaotic, but offers more features.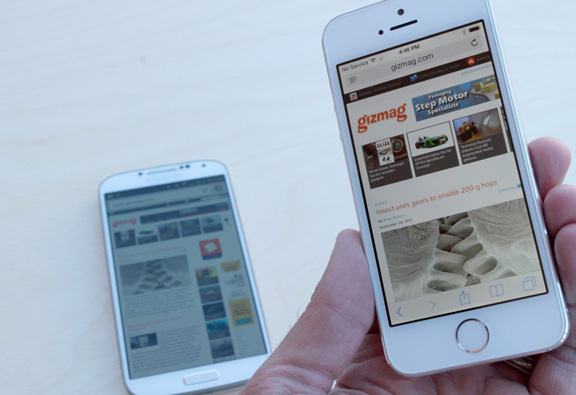 It can be seen on the lock screen. iOS 7 looks neater, but it is worse with interactivity. TouchWiz lock screen has more controls, as well as an additional menu with 12 selected proposals, which can be configured independently.
The same applies to the Center of notifications and notifications in iOS 7 TouchWiz. In iOS 7 shall look neater and are distributed through the tabs, the Samsung worse than they are organized, but the interface gives you more options – for example, allows you to interact with the notifications directly from the Notification panel (a characteristic feature of the operating system Android).
Moreover, Samsung brings the notifications panel with toggle switches and dimmer functions into a single menu. In contrast, iOS 7 separates the Notification Center from the so-called control points containing tumblers for Wi-Fi, Bluetooth, brightness control, play music, etc. That is, TouchWiz, again, a total of more features and functions, but organized they are not as convenient as in iOS 7 with its simple and intuitive interface.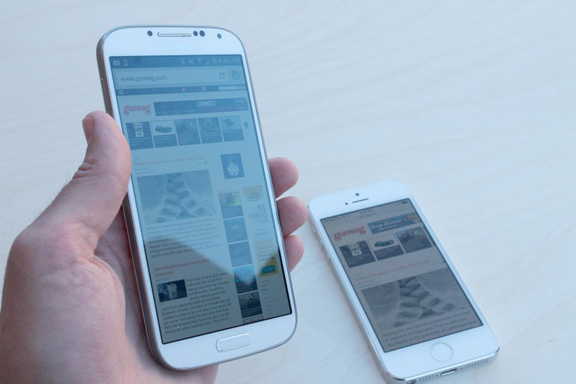 In general, and this is different from each other two user interfaces – even in regard to the operation. For example, iOS 7 is better at switching from one application to another, and to the work and update applications in the background, while the TouchWiz offers a unique opportunity to work simultaneously with two applications in the "split screen". Simply put, a TouchWiz on the screen will be many different things, but it will look good and will be less clear intuitive than iOS 7.
Both smartphones make a serious impression. Both have their aces up their sleeves. Both companies have tried to improve the user interface, but as usual chosen for this different way. iOS 7 – easier, neater and more intuitive, but provides fewer features and less able to configure the system "for themselves" rather than TouchWiz and Android platform as a whole.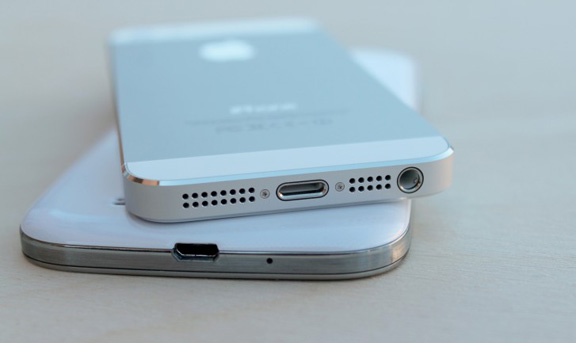 In fact, Samsung and Apple continue to follow the same route as last year, but this time Apple has acted in a big way, and tried to promote iOS further than the Samsung shell TouchWiz. Does that make iOS 7 is better TouchWiz? Users to decide – it all depends on personal preference.
Read another very interesting article about alternative energy of the Sun, water and air.