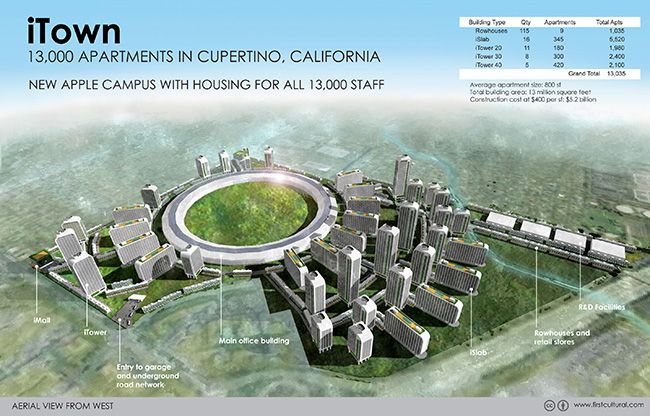 Every company has its own name: the unique look of the product, corporate identity, formed a system of values. Designers have decided to take into account the individuality of IT-giants and imagine how would look areas built specifically for workers Apple, Google, Facebook and located near the headquarters of the enterprise. All concepts were completed by the First Cultural Industries.
According to the designers, the town would be named Apple iTown, it would live 13,000 employees of the corporation, and its construction would cost $ 5.2 billion. It is worth noting that the main building area ( campus -spaceship) looks futuristic, but the concept of residential buildings resemble toasters and packages of milk collected from Lego (without rounded corners has not done). Top view explains a lot – reminds quarter sun with radiating rays.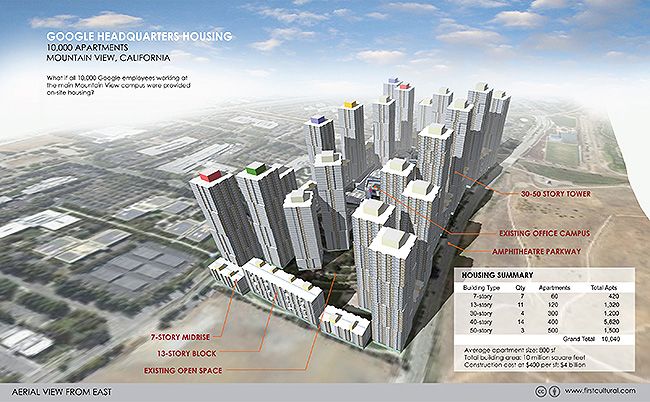 Googleplex – Town Google – would consist of a series of square faceted skyscrapers with colored tops-cubes. The company's headquarters would be lost among these giants. Construction of this, it should be noted, controversial, architectural ensemble would cost $ 4 billion, and place it would actually 10,000 employees.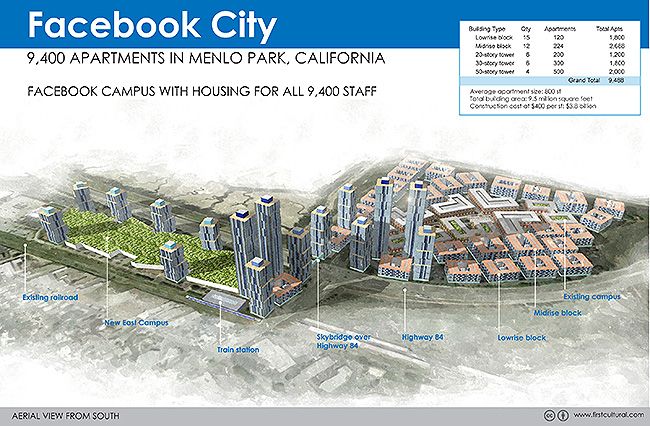 The largest social network would also not lost if she had their own town or quarter. As planned by the First Cultural Industries, Facebook City would be made in the corporate blue color would include both flats (again, with a square color "knob") and low houses with courtyards. Location of buildings around the current campus seems chaotic, but top view shows us that the shape is triangular quarter. Construction of the "triangle" would cost $ 3.8 billion and provided housing about 9000 people.
Which design do you like the project?
Read another very interesting article about alternative energy of the Sun, water and air.