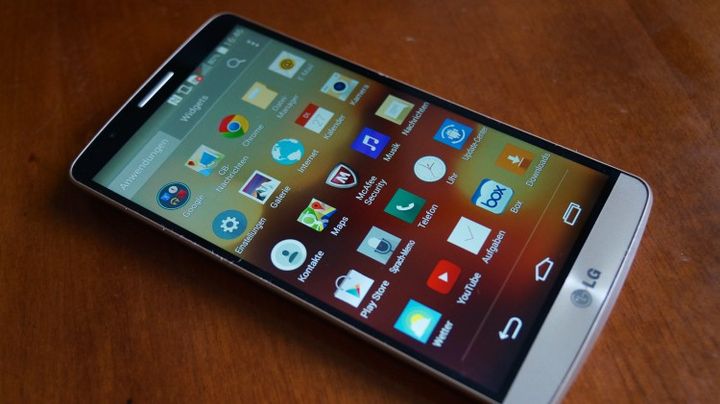 Does not happen, as they say, the ointment fly in the ointment. Therefore, following the LG G3 advantages worth discussing and what might be in it better. As we said earlier, LG repeated the feat on inclusiveness in the large display is not eye-catching body dimensions, worked on its interface and also did not lag behind rivals in the matter of filling. Yet something it seems to me, is not enough.
More batteries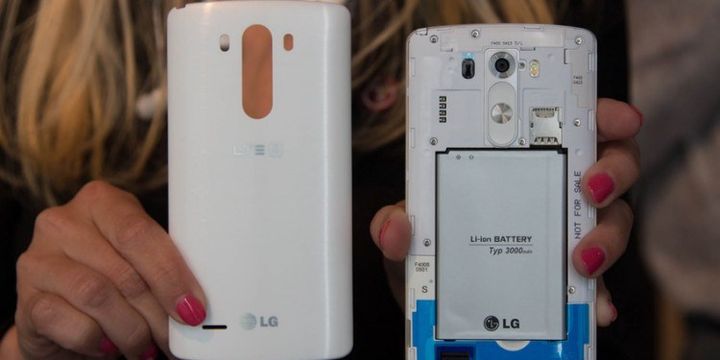 LG G2 just attracted many users due to the fact that have a longer battery work on the background of "our colleagues." Flagship 2014 has at its disposal all the same battery capacity of 3000 mAh. Although the company and assure a better device optimization and application of special technologies, saving charge. Also, according to them, the metal parts of the device are replaced by graphite, which should extend battery life.
Why so little? Well, maybe in me says greed. Still too early for objective data on the autonomy of the device. And yet, the battery is not increased, but the display has grown significantly, not only in size but also in the density of pixels, which became 1.8 times more than in G2. All this entails a heavy load on the processor, and beyond it a larger drain on the battery.
Smaller screen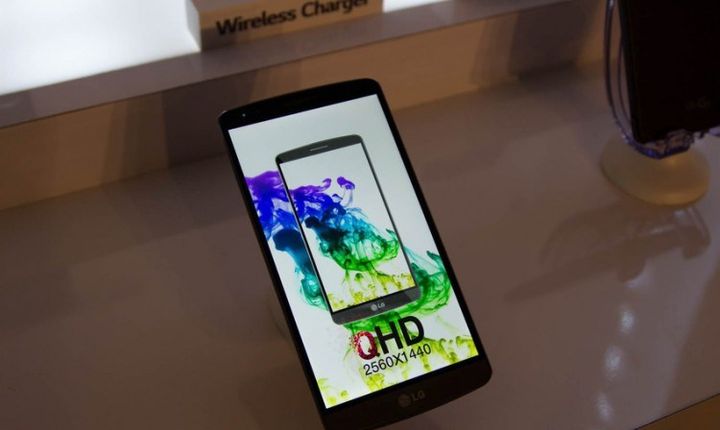 Actually, this item directly from the preceding. In fact, for the user there is no difference, FullHD display his or QHD. And I'm not talking about the fact that the average user technical details just "damn", and that he physically can not tell the difference.
Also, personally I rarely watch videos on the phone even in FullHD. The screen of this size picture looks great and is easier, besides she weighs less and download accordingly faster. I would look for a video in QuadHD smartphone? Of course not. And you would be?
Again, assume that LG really has worked extensively on optimizing, and the device with 1440 x 2560 pixels consumes as much energy as it consumes another smartphone with a resolution of 1920 x 1080 pixels. But does this mean that whether there is a lower resolution – the device would work even longer?
Premium materials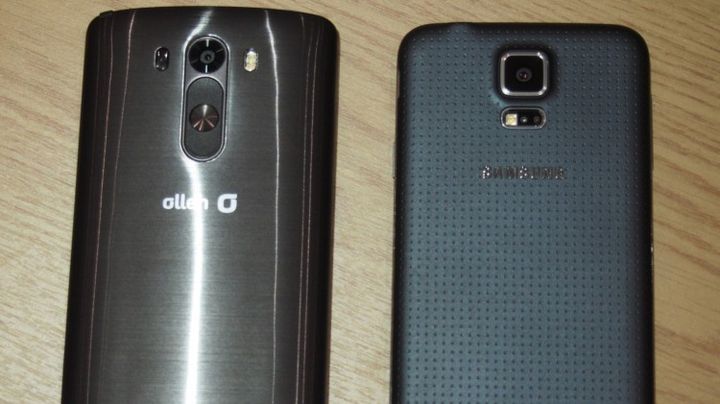 From plastic, everything seems noticeably tired. Someone starts making smartphones of wood, someone uses in manufacturing back covers cashew fruit. LG has remained true to the plastic, but make up for its metal. Resourceful, something akin to a plastic skin. Let's see what it will be of a life, of course. But something tells us that this metal would not have caused an uproar. Although, what prevents release LG G3 Prime?
Water resistance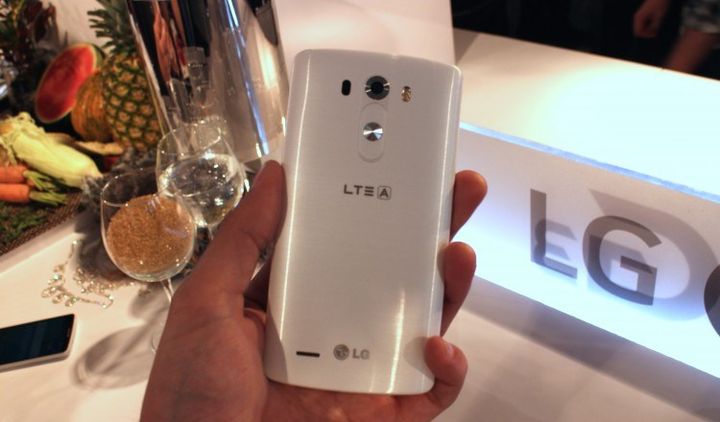 Smartphones from Samsung and Sony have dust and moisture. And they only plus. This additional functionality significantly expands the capabilities of smartphones. Someone can answer the call in the shower, someone take a picture of the sea, just someone not afraid to put the smartphone on the table next to the glass.
According to rumors, even Apple is going to make the next iPhone water resistant. Well, let, Android-vendors will submit that for them in court. But not all. LG, for example, such a claim would not be able to put forward, which is a pity.
Total
Probably, for someone that's not all. There is the user who will want Snapragon 805 or fingerprint scanner, for example. But if endlessly chase the latest processor, the smartphone is no generally can not wait. In LG G3 is powered by the same processor as the competitors that can provide more than adequate performance.
In biometric scanners, of course, also has the makings to get into the category, especially if they will continue to develop along with the Samsung support third-party applications. But now, in my opinion, it is not yet time.
And your opinion about what is missing LG G3, gladly honor in the comments.
Read another very interesting article about alternative energy of the Sun, water and air.