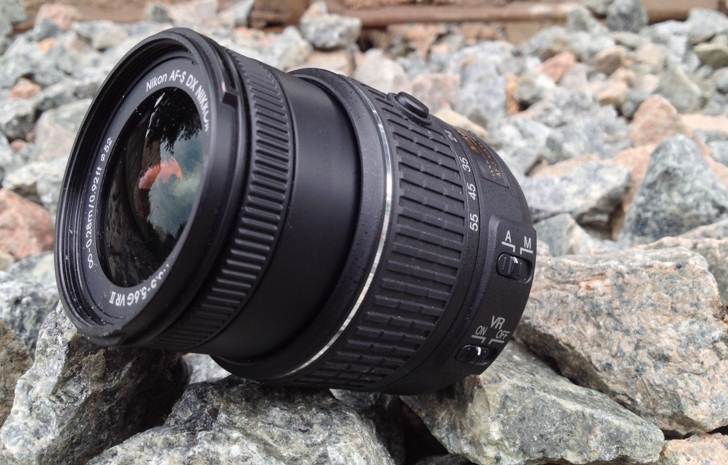 Nikon has always been known for its famous glass. Moreover, even the whale, low-end models they were very, very good, offering the best picture quality for those who have just stepped into the path of photography.
But, it seems logical that you can not stand still, because even the most successful solutions will simply expire and lose the competition.
Compact lens Nikon AF-S DX Nikkor 18-55 F3.5-5.6G VR II
So Nikon decided to release an updated version of its whale lens – compact Nikon AF-S DX Nikkor 18-55 F3.5-5.6G VR II
First look at the sliding lens – and comes to an understanding that it is, nevertheless, a whale. Cheap Inexpensive plastic, small backlash, plastic mount – all this gives the representative of the budget class.
The lens itself is very compact in the folded form. Centered the wheel is mounted with rubber coating that is responsible for zooming. It is here ustavnovlena button lens opening – you clamp it cranked wheel zoom towards longer focal length lens and translation in a working condition. Directly at the edge of the lens is another wheel covered ribbed plastic. This control element responsible for manual focus and say that it is inconvenient and counterintuitive – to say nothing.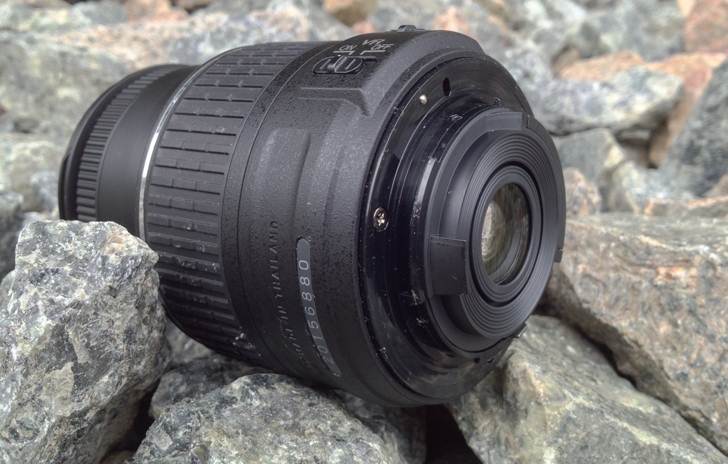 Besides all this on the case and there are two levers – to switch between manual and auto focus and enable / disable the optical stub.
Autofocus – moderately fast, although not hit records. Focusing takes place correctly and clearly, false passages least they occur mainly at night.
Stabilization system works surprisingly well. At the focal distance of 55mm can shoot with hands on exposures up to 1/10s, which is approximately three-stop slower than usual.
Sharpness on the maximum aperture and the short end – good on the edges and slightly nedotyagivaet to "Excellent" in the center of the frame. Cover the aperture to F8 improves, so that all the edges and the center values ​​are above the level of "Excellent." On the value of F11 indicators are compared with the maximum open aperture followed by a proportional decrease.
Zooming to 35mm demonstrates "Excellent" only on the values ​​of F8 and F11, all other aperture range from "Good" to "Excellent."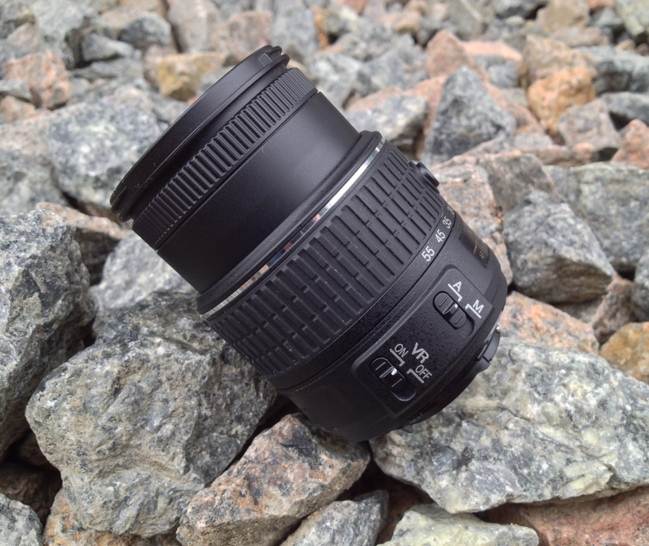 55mm sharpness not shine. Meaning of 'Excellent' is achieved only in the middle F11, and then – rather formality. On all other apertures – all-just "good", approaching it to the top, then to the bottom of the range mark.
Chromatic aberration can create a big problem only when shooting at the maximum aperture is closed at minimum focus distance. Values ​​reach two pixels, so I have to look for stray color pixels manually in the editor. But at 35 and 55mm values ​​- no more pixels at F22, so deal with it and intracameral editor.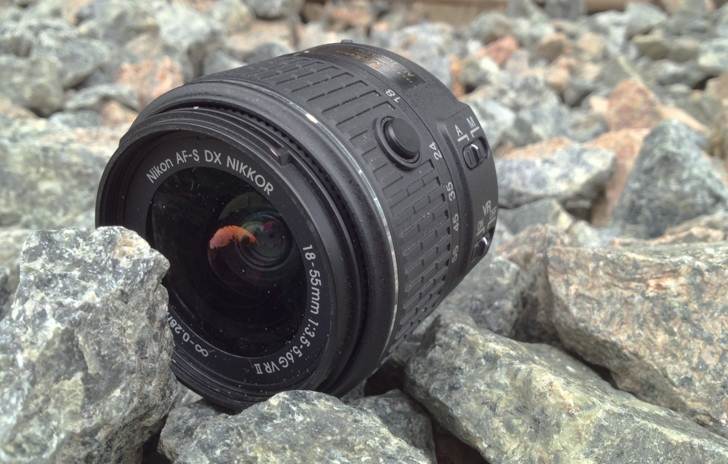 Vignetting – quite expected deffekt for whale lens. At maximum aperture at 18mm focal distance fall brightness at the edges and you caneasily notice the naked eye, so you should be covered though, would be a couple of stops working or studying in the editor. But on the long end even with open aperture vignette is not so noticeable, but for reassurance worth hide behind.
But the level of distortions pleasantly surprised. Deviation of vertical lines is not that out, but the eyes do not hurt. In this case you can always hide behind at a stop or two to fix this thing ve installing a tick in the editor.
Alternative – Nikon AF-S DX Nikkor 18-55 F3.5-5.6G VR II
If you still decide to buy the lens separately from the body, you need an inexpensive and versatile lens – worth a look towards the Sigma AF 18-125mm F3.5-5.6 DC OS HSM. In addition to a much greater range of focal lengths, a good build and image quality it offers more and metal mount that is undoubtedly a very big plus, especially for people who are not sitting still. And all this – for $ 170.
Tamron AF 18-200mm F3.5-6.3 XR Di II LD Asph (IF) Macro has already cost more expensive – 300 bucks. But then there's more extended range of focal lengths and existents macro – wide universalism.
Total – Nikon AF-S DX Nikkor 18-55 F3.5-5.6G VR II
The cost of this lens – about $ 150. And, besides the price, it has a lot of good – low level of defects and good sharpness, great job stabilization system. But the plastic mount and build quality make consider buying this lens separately. But in a whale for a beginner – the perfect choice.
Read another very interesting article about alternative energy of the Sun, water and air.