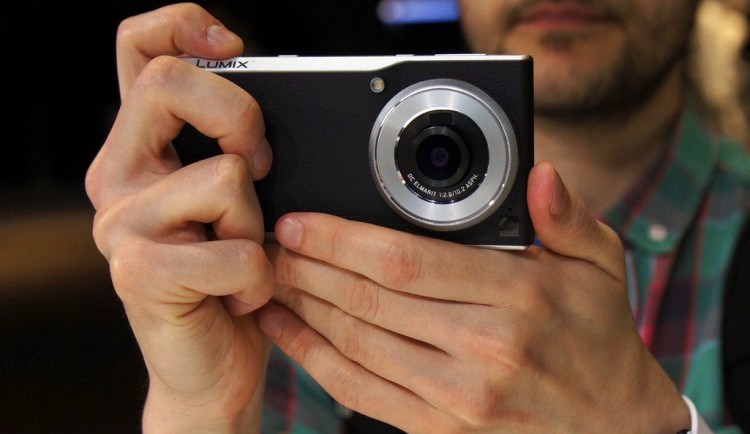 We all know the device Samsung Galaxy Camera, which was positioned Korean manufacturer as a camera with Android on board. However, as we know, this unit does not become popular among photography enthusiasts. Perhaps more luck of Panasonic, the more that its new device looks much more interesting than a camera phone from Samsung.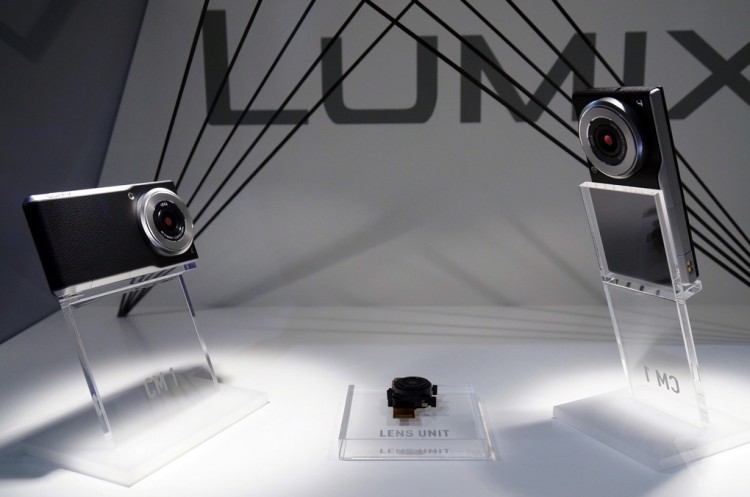 Panasonic Lumix CM1 has a very good fotoharakteristiki that exceed not only the performance of today's smartphones, but also some budget cameras. The Japanese company has equipped a novelty inch sensor with a resolution of 20 megapixels. Another important component of the camera lens was from the company Leica (f / 2.8) c mechanical shutter and a fixed focal length. Interestingly, the lens extends from the body a little bit, but the camera has no optical zoom. Such an arrangement is only necessary to perform more accurate and quick focusing.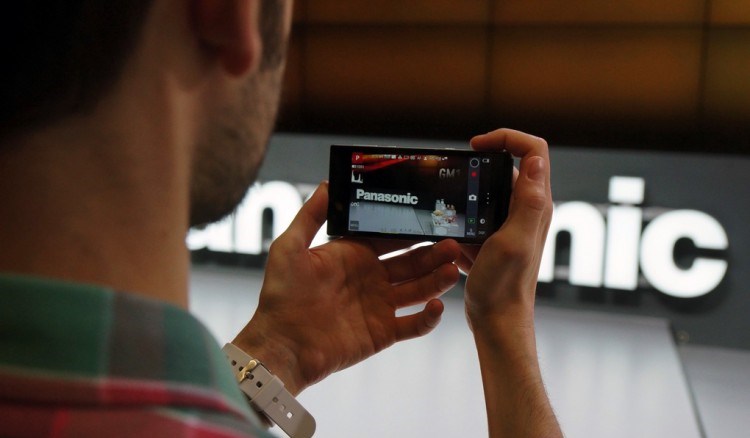 It should be noted that the Leica and Panasonic have been cooperating for a long time, and in their arsenal there are high-quality cameras. But Panasonic Lumix CM1 has an interesting feature: the camera works under the operating system Android 4.4.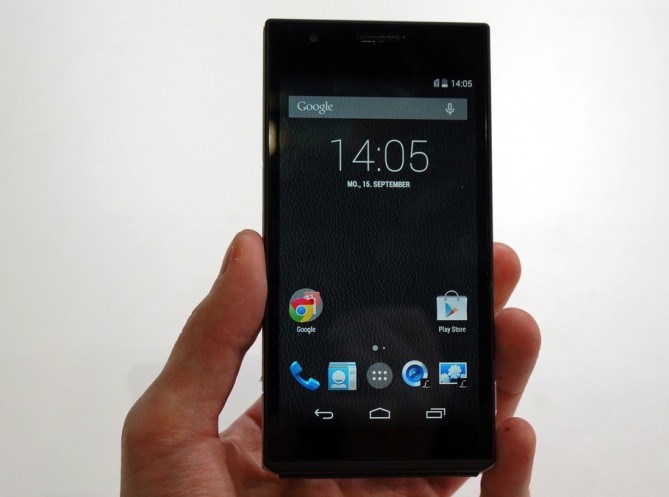 The presence of Android as soon as the user opens a lot of interesting possibilities. Firstly – is the presence of different photo and video editor, which you can edit the photo directly on the device. Secondly, the ability to store photos in the cloud storage. Well, in the third – is an opportunity to publish a photo on a social network or another photo service.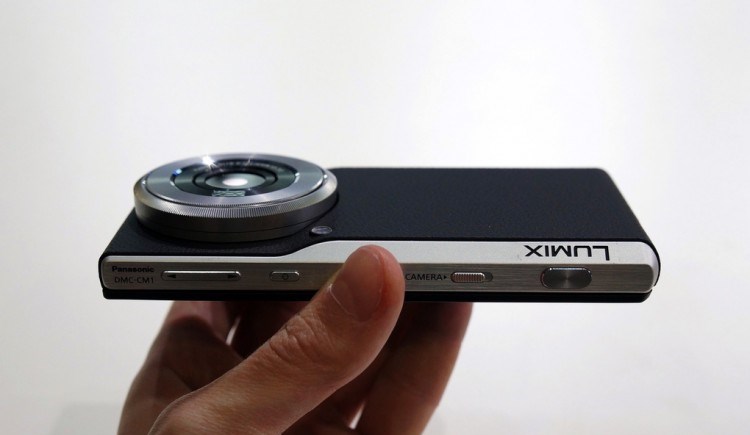 Since Panasonic Lumix CM1 to a certain extent is a smartphone on Android, it is worth mentioning his "iron" characteristics. Camera phone equipped with a processor Qualcomm Snapdragon 801, two gigabytes of RAM and 16 GB of non-volatile memory that can be expanded with microSD memory cards with capacity of up to 128 gigabytes. Device screen has a diagonal of 4.7 inches and a resolution of 1920 by 1080 pixels. Panasonic Lumix CM1 equipped with a battery 2600 mAh, and should only hope that it will last for a long battery life.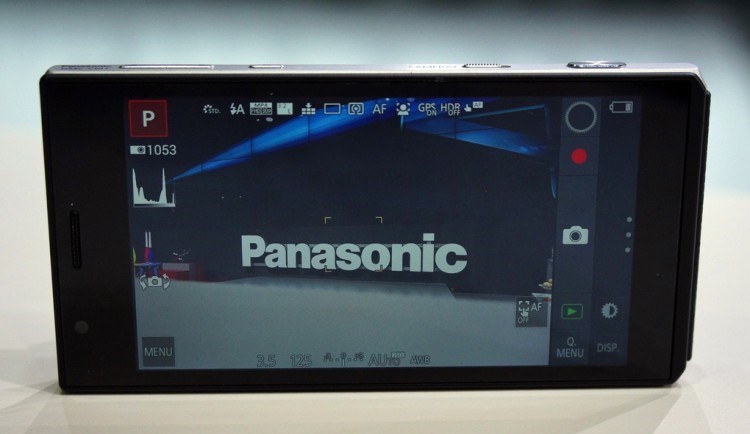 We can not pay attention to the design of the device. Camera phone has a stylish body, the thickness of which does not exceed 21 millimeters and weighs 204 grams. In the manufacture, Panasonic Lumix CM1 used quality materials with metal inserts, giving the device an "expensive" look. Also noticeable at first glance that the device from the Japanese company looks better and more stylish than a camera phone from Samsung.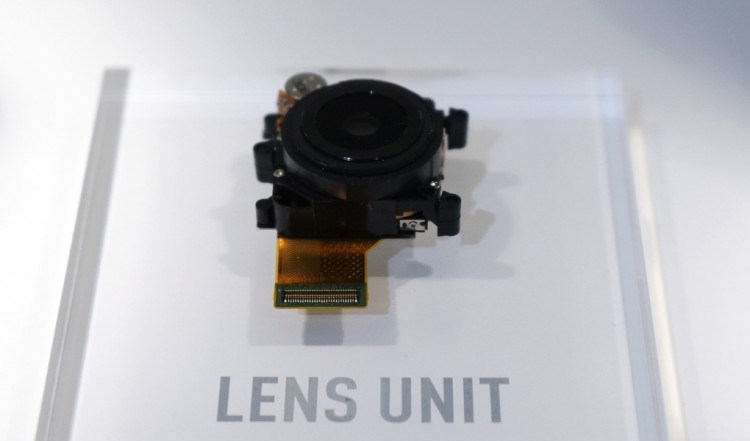 Our colleagues from the resource TheVerge have managed to hold in your hand Panasonic Lumix CM1. They noted that although the thickness of the device is twice the average thickness of the modern smart phones, camera phone does not feel great in the hand unit. The camera work is also not caused any complaints. The lens focuses quickly and the shutter button is pressed firmly and responsive. Also, thanks to the powerful stuffing operating system interface is fast and no slowdown was observed.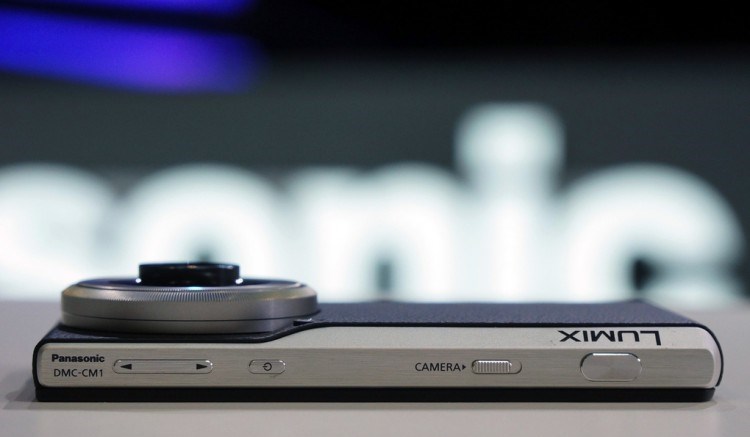 It is reported that the Panasonic Lumix CM1 will go on sale in some European countries in November this year at a price of 900 euros. Whether or not the device for money, we will see in the future, but in any case this is the first device having a high-quality internal and external features and is positioned as a camera on Android.
Read another very interesting article about alternative energy of the Sun, water and air.