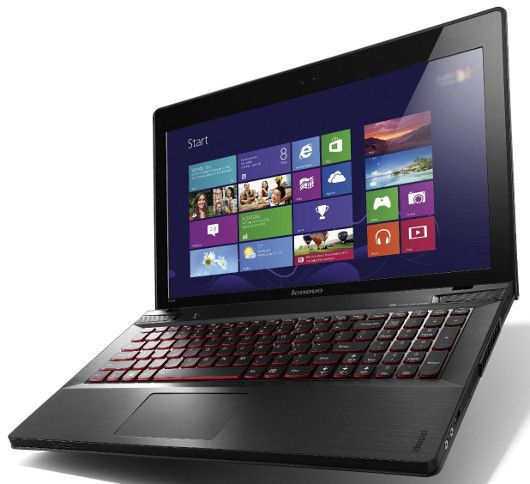 Despite the fact that the computer market is going through the best of times, laptops are still available and, most interestingly, are in demand among the population (at least in that part of it which is not too hard hit by the financial crisis).
What should be the modern laptop, designed for home use? Of course, most importantly, what is the consumer – is mobility, combined with high performance, maximum functionality and, of course, relatively low cost (at least for now, when the spaces of our country is raging economic crisis). Of course, one could argue – which, in general, can be laptops, when people soon there will be nothing? However, the crisis – a crisis, and the case – the case, because as whatsoever, even in such a difficult situation, progress is not in place. Although sales in the near future are unlikely to achieve its previous level, yet mobile PCs are still sold and that it is equally important to buy.
Modern computer market offers a lot of variety of models designed for home use. In order to help readers select the right system, we tested four of the most interesting devices from different manufacturers and told about their advantages and disadvantages.
The company Acer – known manufacturer of reliable notebook is quite popular in almost all segments of the population.
Registration of a new line of Aspire stylish and dignified. The build quality is also very high – gaps between elements of design minimum and uniform, no creaking or crunching while squeezing the working area we have not noticed.
Chiclet keyboard is large, comfortable and original, it gives the notebook a certain elegance. All buttons are located on the usual places, nothing fails and does not irritate. The key travel is soft and clear, right and left <Shift> usual size. In general, print text on it is very comfortable – hands do not get tired even after a long set. For use in the dark it is equipped with lighting – it looks quite good. Among the shortcomings should be noted a small deflection of the keyboard on top of and around the digital block, but, by and large, a set that does not stop.
Relatively large touch panel separated from the main work area. Working with her is quite convenient, and the pointer moves smoothly, without unnecessary jerks. Hidden "mouse" buttons are pressed gently and almost silently.
Display with a diagonal of 15.6 inches and a resolution of 1920 × 1080 pixels has a cinematic aspect ratio, which makes watching movies a lot more comfortable. Naturally, we used LED lighting – it helps reduce energy consumption and improve its unevenness. In general, we have to admit that the screen has an excellent color reproduction and a good viewing angle, due to the use of IPS-matrix. But the brightness and contrast could be higher – in our opinion, they are a bit lacking.
The Hardware is based on a 2.9-GHz processor Intel Core i5 4210H, supplemented by video adapter, built on the base of NVIDIA GeForce GTX 860M. Yes, and 8 GB of RAM, along with a hybrid 1TB hard drive can brighten up the leisure hours of the user.
To work offline in Acer Aspire V Nitro is the battery capacity of 4450 mA. h. The battery life turned out to be not the most high – so while reading the device worked for 3.5 hours, while the "maximum performance" has reduced this time to 1.5 hours.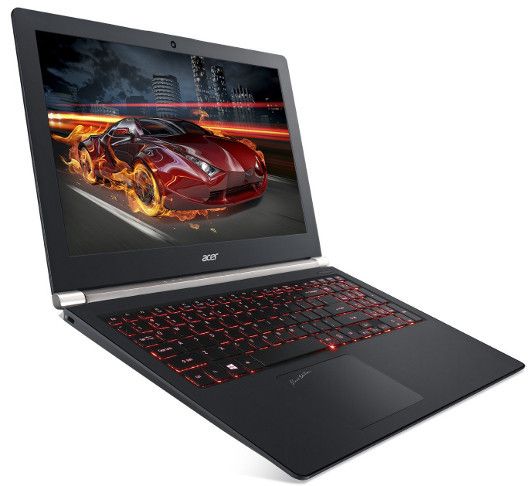 This laptop model has positioned the company as a home computer, intended for entertainment. Housing with a matte cover gives the impression of a solid and monolithic, its primary colors – black and silver. As a decorative ornaments used a large company logo – it seems that such a solution is becoming more popular. In general, the designers have worked on glory – the device looks solid and stylish. Build quality is good, when trying to squeeze the device barely noticeable crackling, and then only upon the application of a serious effort. So the only problem for a user, – a fingerprint, which remain even matte surfaces.
Chiclet keyboard, equipped with a digital unit, very convenient – the buttons are large, their course is soft and clear. Perhaps the only thing that did not like – too narrow key <Enter>, to get to where the habit is difficult, have to get used to this. Rough touchpad is large enough, so it is convenient for everyday work, but for gaming it practically unusable. But pressing the "mouse" buttons are not pleased – it turned out to be dull and indistinct.
For playing sounds traditionally responsible stereo production Altec Lansing, placed directly below the display. Their quality is quite high – a decent volume and minimal distortion at high frequencies produce a very good impression.
Right below the keyboard is placed fingerprint scanner HP SimplePass. On the one hand, it will appeal to fans of maximum protection, on the other – at home laptops now is not applicable.
The laptop is equipped with a matte screen with a diagonal of 17.3 inches and a resolution of 1920 × 1080 pixels, is the product of a joint effort of LG and Philips. Its brightness is more than adequate, uniform illumination of the screen, viewing angles horizontally as good. Vertical slightly worse – for normal operation is necessary to adjust the position of the cover. Alas, here applied to a matrix, made by technology a-Si TFT-LCD.
The Hardware is quite decent – a dual-core 1.7-GHz Intel Core i5 4210U, 8 GB of RAM and a hybrid storage capacity of 1000 GB. Discrete graphics adapter, one based on the NVIDIA GeForce GT 840M. Of course not forgotten wireless interfaces Wi-Fi and Bluetooth, as well as built-in camera for video conferencing.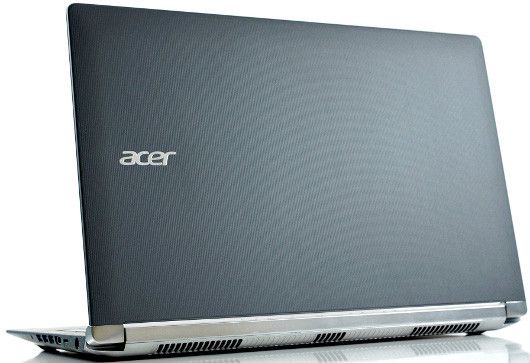 Battery capacity is 5100 mA. h, which allows the laptop to work in read-only mode for about 4 hours. Unfortunately, at maximum load all the more pitiable – 75 minutes, and no more.
According to the positioning of the manufacturer, Lenovo IdeaPad series includes homemade laptops equipped with support for multimedia features.
As is customary in the leading brand, design unit careful attention to detail – the designers of the company very carefully relate to the traditions laid down by IBM. Overall, the device looks very attractive. The design of the body is dominated by straight lines with rounded corners and glossy elements are virtually absent.
Right under the screen there are two speakers rated at 1.5 watts each. The sound quality of the built-in audio system is quite good – even at maximum volume much distortion does not occur.
Full-size island-style keyboard is equipped with a standard-size keys. The keys are soft and comfortable, triggered without clicking. Another feature of the input device is the presence of high-grade digital unit. Typing pretty comfortable, hands do not get tired even after a long time.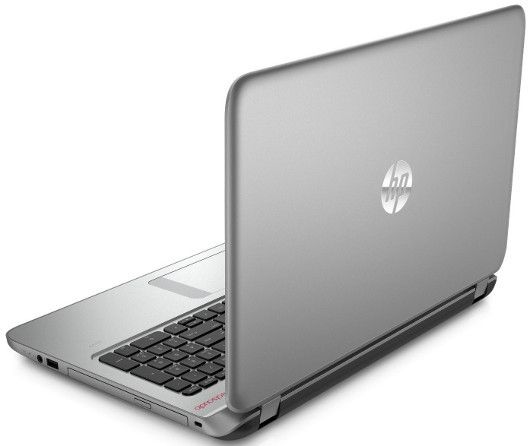 The touch panel is relatively large. Its surface is rough, it is certainly nice, and a "mouse" buttons do not have any complaints – they are pressed very gently and completely silent. If necessary, the panel can be disabled by a combination <Fn> + <F6>.
The model houses a matrix with a diagonal of 15.6 inches and a resolution of 1920 × 1080 pixels, which is convenient for everyday work and for viewing widescreen movies. The display showed excellent color reproduction and picture quality, although the viewing angles could be more, especially vertical.
The laptop is made on the basis of microarchitecture Haswell. Its basis is the processor Intel Core i5-4200M – dual-core CPU, each core is clocked at 2500 MHz. RAM type is DDR3-1333 6GB – this with a margin enough for a laptop of this class, especially as the 64-bit operating system allows you to use all the RAM without any restrictions.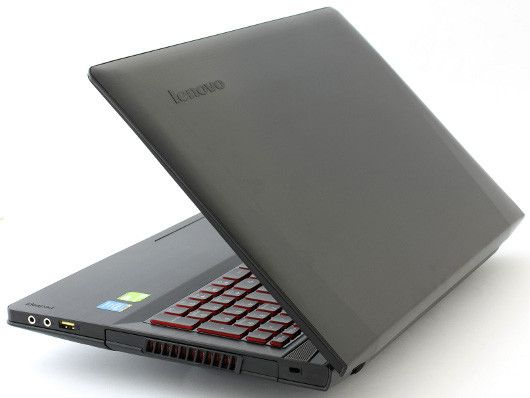 The Video IdeaPad Y510p is a hybrid solution – integrated with the processor adapter supplemented by a discrete NVIDIA GeForce 755M, supports the latest version of standards Shader 5.0, OpenGL 2.0 and DirectX 11.
As for battery life, the model showed more than predictable results. For example, in active use battery lasted 1 hour 24 minutes, whereas when working with office documents, this figure reached 3.5 hours. So the ability to use the device outside the home is not forgotten.
Although the body and are simply decorated, appearance of this laptop without exaggeration be called pretty cute. Rounded corners, metal lid with a luminous during the company's logo, a brushed aluminum finish – just get attractive.
Inside, everything is just lovely – a full-size island-style keyboard is equipped with a numeric keypad, the usual location of the keys, the course clear, so that ergonomics everything is in order. We were pleased and touchpad – despite the fact that the games this pointer is not too fit, its dimensions are quite large, and cover almost perfect. But the "mouse" buttons, alas, did not like. The fact is that they have too short stroke, so pressing is sometimes overlooked.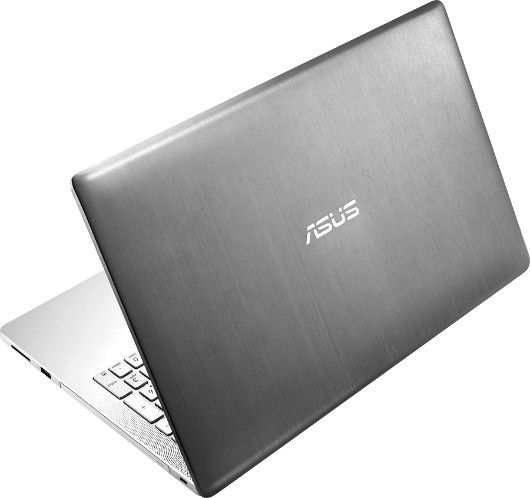 Matte 17.3-inch screen with a resolution of 1920 × 1080 pixels has excellent brightness and contrast, all colors juicy and rich – to work with the text or view pictures on this display is very nice, but in contact with the screen to sunlight or other strong light source monitor noticeably fade. By the way, the model is very good horizontal and vertical viewing angles, due to the use of IPS-matrix.
Filling powerful enough: Quad 2.4 GHz processor Intel Core i7 4700HQ, a discrete graphics card NVIDIA GeForce GT-750M, 8GB RAM type DDR3, DVD-drive. In general, if this is still not a complete analog desktop computer, it is already very close to his machine. And, interestingly, while the device is practically not heated – the fan speed is increased only when really heavy load.
Battery life – at a good level. For example, when playing DVD-film model was able to work 210 minutes, and during a typical office activities – 4 hours with a little. By the way, charge the battery fairly quickly – about 2 hours and the notebook is ready to go.
Results
Having examined the four models of the leading manufacturers, we came to the conclusion that, at least during the time of writing, the economic crisis did not affect the activity of the bosses of the IT-market. New devices, as before, continue to produce and sell, and the level of their technical equipment continues to improve. Of course, here, as in any other industry, has its leaders and outsiders, but the gap between them gradually reduced, which eventually turns into the hands of ordinary users.
As for our preferences, "Best Buy" we have chosen the model Acer Aspire V Nitro, while the "Editor's Choice" got a laptop ASUS N550JV. It is this device was the most perfect device having excellent performance and good functionality.
Read another very interesting article about alternative energy of the Sun, water and air.