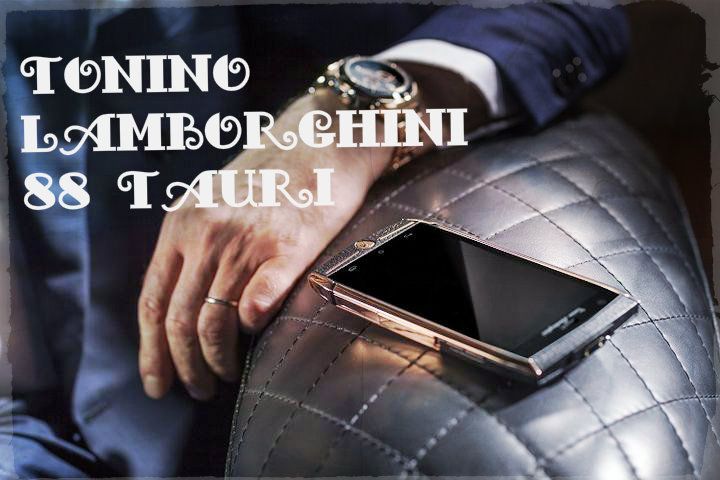 Many consider the prestigious iPhone device, but it is not so. The most prestigious smartphones run on Android, and Tonino Lamborghini 88 Tauri is a direct proof of this. About your device previously rumored, but now it was announced officially, and we can enjoy the photos of the smartphone. Actually, this is all that will have to be satisfied, as to buy a smartphone cannot all.
Tonino Lamborghini 88 Tauri – is a 5-inch smartphone with a FullHD-screen TV. Gorilla Glass 3 protected from fingerprints special oleophobic coating. Under the "hood" at Lamborghini quad-core Snapdragon 801 and 3 gigabytes of RAM. Battery capacity is 3400mAh. Get this smartphone to shoot photos will be very pleased, and to the quality of the photos and did not disappoint, in the smart phone embedded 20-megapixel main and 8-megapixel front camera.
Characteristics are good, but they have no meaning in this case. Even the stock Android 4.4.4 KitKat and support two active SIM-cards are not interesting in this smartphone. Next we will focus on the main features of the device. Tonino Lamborghini 88 Tauri is made of steel and leather. He does not look like the famous Italian car, but very much like a smartphone that owners of these vehicles might have. Take a look at the photos. This smartphone is simply impossible convenient to take in hand and hide his zest – the famous logo.
If you have already decided to buy Tonino Lamborghini 88 Tauri, I have to disappoint you. Yes, towards the end of the year it will be possible to make a reservation on the smartphone. Here are just costs of $ 6,000; he will be released only in 1947 copies, which definitely adds to its value. In 1947, Tonino Lamborghini was born, the owner of the eponymous company.
Tonino Lamborghini 88 Tauri review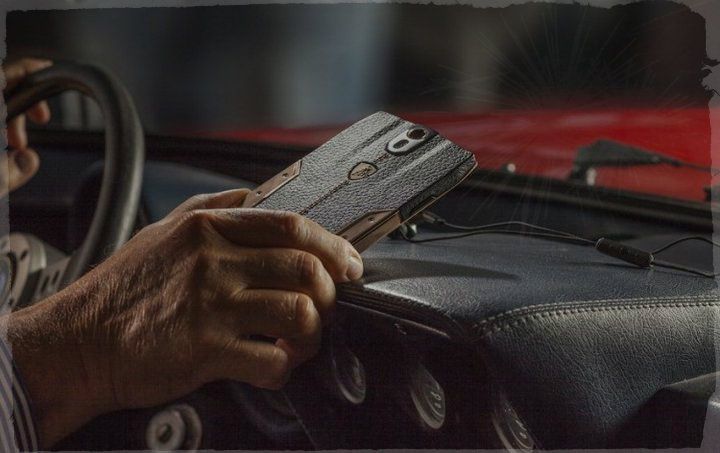 About two weeks ago, the media all over the world talking about the possible release of the smartphone Lamborghini, but no precise data on it was not. Today, the product showed the world and, soon, the product has to be sold on the territory of several countries, including Russia, where such toys love even more than in America. The device is immediately attributed to Laksheri products because of the high prices, but if you look closely, nothing incredibly expensive design of this smartphone is not. Manufacturer as well take care of those fans VIP-phones who love not only the design, but the stuffing – Tonino Lamborghini 88 Tauri apart from the competition by niche incredible performance, a large amount of storage space for personal content and excellent camera. Often these levels produce products with a simple filling, because potential buyers do not play the race on smartphones – they have their own fleet of supercars.
Iron – Tonino Lamborghini 88 Tauri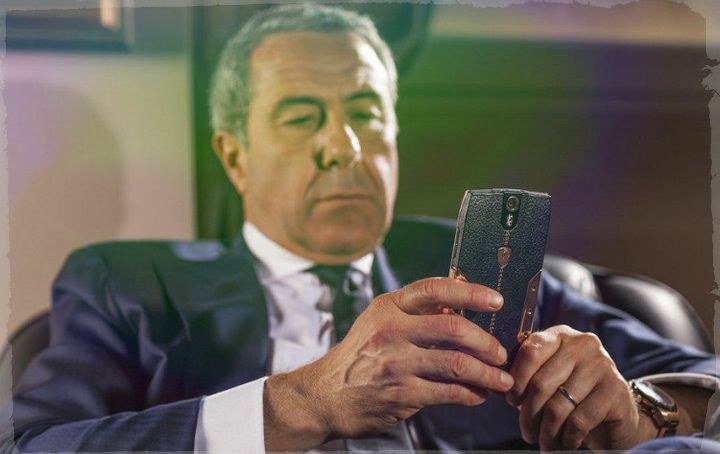 The basis of the smartphone has become the latest generation of powerful processor Qualcomm Snapdragon 801, running on four processing cores clocked at 2.3 GHz. This processor is one of the most productive in the mobile market and easily deals with all applications, games, movies and other entertainment stuff. This is not the only surprise that awaits you when buying such an expensive phone. Supports processor performance of three gigabit RAM very rare in the flagship of this year, and so on smartphone this volume just never happened. Built-in memory for storing content in the smartphone 64 gigabytes – is enough for all the photos, games, movies and music. However, the developer has added a slot for memory cards up to 128 gigabytes, what you would have exactly enough.
Design – Tonino Lamborghini 88 Tauri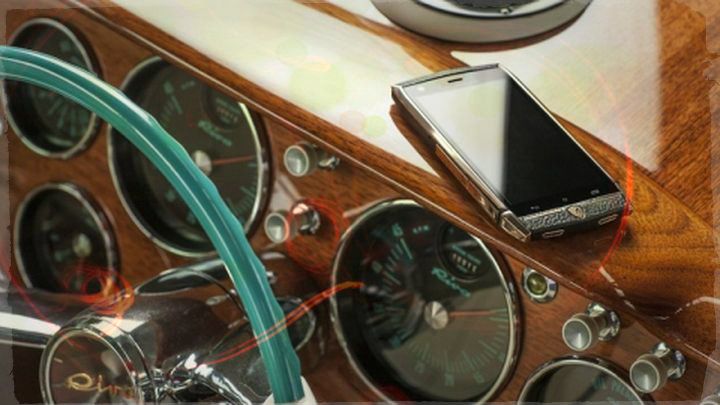 The only downside of the product, we believe its body and now we are all cleared. The body is made in a very daring form with cut corners and sharp tench, without any rounding. The rear panel is completely covered with leather that is sewn by hand stitches – very interesting, agree. However, this interest to the body ends, because the main frame is not made of precious metals and of base metal. Of course, you can choose the model with the body of golden color, but it will still be metal. On the case will also be engraved with a unique serial number of your smartphone.
Power Ups – Tonino Lamborghini 88 Tauri
New buyer will please a large 5-inch display with a resolution of 1920 by 1080 pixels. The picture, of course, very clear, bright and realistic color scheme transmits, and protects the screen from being damaged tempered glass. However, the manufacturer of glass is not known. The main camera of the smartphone 20 megapixels with autofocus and flash makes good pictures in good light, and fans quickly self-love front camera 8 megapixels. Powered smartphone operating system Android 4.4 KitKat, without the ability to upgrade to the latest version.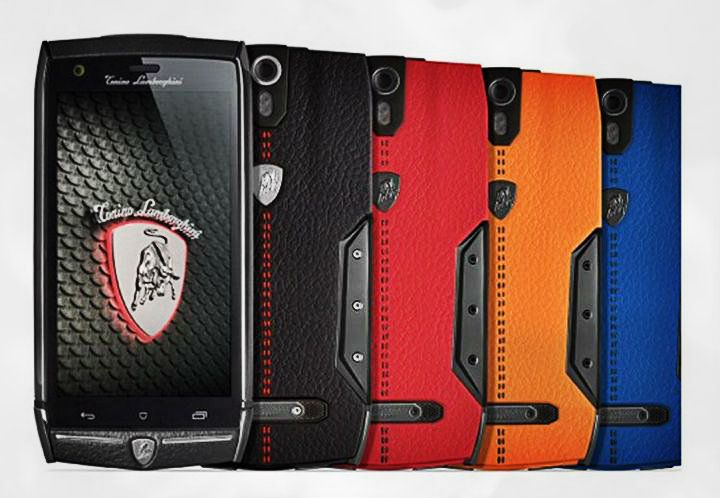 To begin with, that the novelty is assessed by the manufacturer in 6000 dollars. It is at this price, the gadget will be sold in the United States and we have. What do we get for this huge sum? Housing made of metal, natural leather, unique serial number, date of birth is based on the creator of Lamborghini. Add to this more powerful processor, plenty of RAM and space for content. Recall from Vertu for less money, you get the same skin, only with precious metals. Although, of course, fans of novelty fit perfectly.
Premium smartphone Tonino Lamborghini 88 Tauri cost $ 6000
As expected, the brand Tonino Lamborghini luxury smartphone announced 88 Tauri.
"Heart" of the machine became a processor Qualcomm Snapdragon 801. This chip is endowed with four cores Krait 400 (operating frequency in this case is 2.3 GHz) and the accelerator Adreno 330. The RAM is 3GB.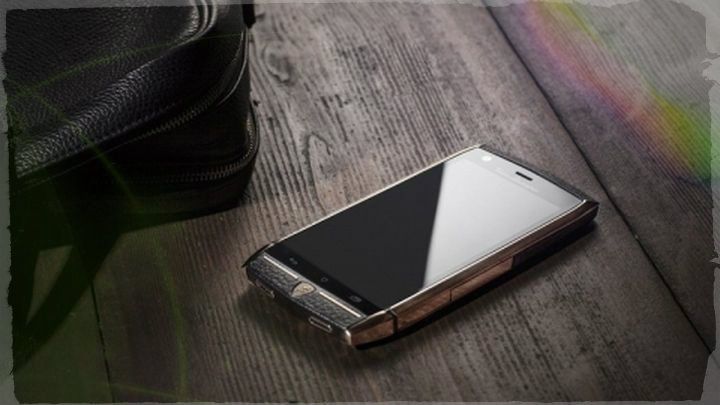 The smartphone has a 5-inch touchscreen display with a resolution of Full HD (1920 × 1080 pixels). Damage shield protects a strong glass, and interferes with the appearance of fingerprint oleophobic coating.
Tonino Lamborghini 88 Tauri has on-board 64 GB of flash memory, is responsible for the power battery capacity of 3400mAh. On the back side is a 20-megapixel camera; Self lovers will appreciate the front camera with 8 megapixels.
Results will be released 1947 smartphones: this number corresponds to the year of birth of the founder of the company Tonino Lamborghini. The device will be available in several finishes at a price of $ 6000.
Read another very interesting article about alternative energy of the Sun, water and air.