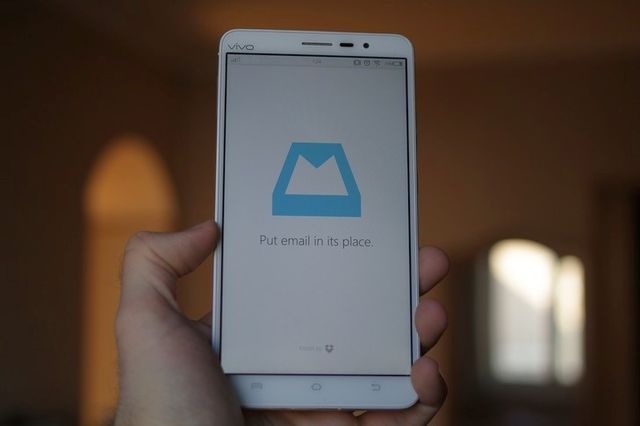 At one time, releasing the highly unusual and successful Mailbox mail client for your operating system iOS (we can read here and here ), the same company was sold to one of the pioneers of "cloud storage" – of Dropbox Inc., after which there was a long lull in his development. That night, for the Android mobile operating system already appeared two applications from the pen of the company, one of which began as just that-Mailbox, and it is clear that the client will live!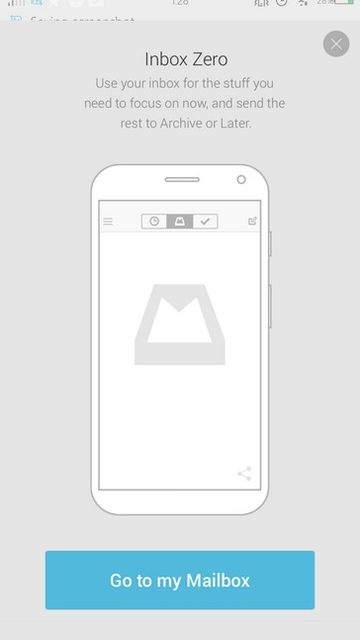 When you first start you will be prompted to enter your Dropbox-account which is used to synchronize the settings and your preferences in the program (step verification available). Then you add the email account from which supported "boxes" on Gmail and iCloud – migrate from iOS should become easier.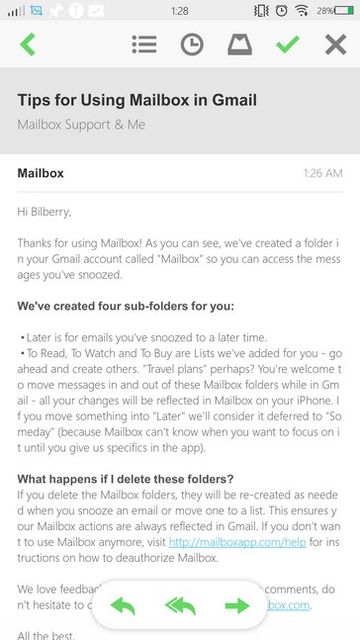 Mailbox itself different in implementation approach to working with e-mail in comparison with competitors. There are five conditional "zones" of actions to be performed depending on the length of your swipe to post. Sway your finger right – archive a message, pull more – remove; left – postpone a message to be read later (by, in fact, when we interact with it), pull even further – pass lists, of which there are several pieces (and you can add your own):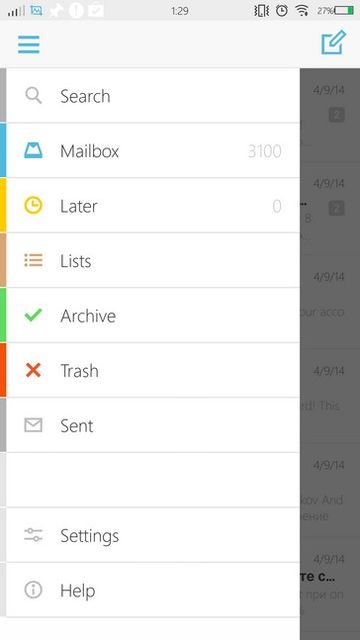 The purpose of all this is simple – leave in the mailbox only the most important, and discarding removing any irrelevant information in the archive. As an aid, in addition to the entry when you first start, you will receive an email with various tips on how to make use of the program even more convenient and simple.
Main operating screen consists of three tabs – deferred messages archived and read. Swipe from left end smartphone navigation will cause "blind", from which you can go not only in sub-programs, but also in its settings. Unread messages are marked with blue label on the left: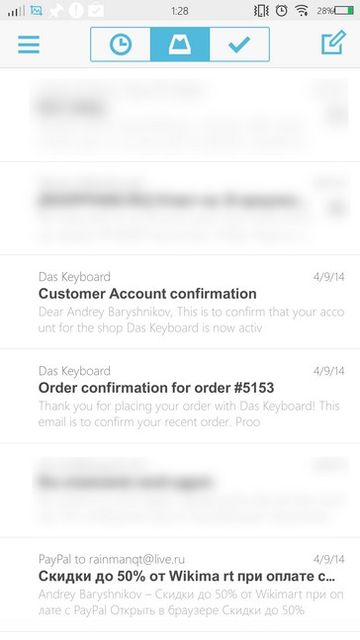 Settings themselves are not so much, you can add multiple accounts, select the signature routine of your day (and the beginning of the working day off, the end of the add) and set up another couple of points: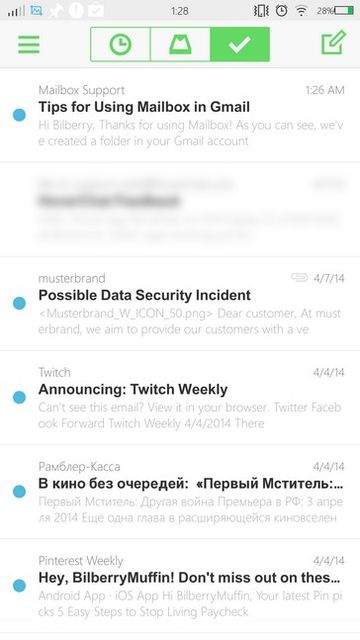 When viewing the message with images supported zoom in reverse "plucking" – this is the standard, and that's bad, it's that attach to the messages here can only photographs (for other files also require their presence in your Dropbox – "cloud") :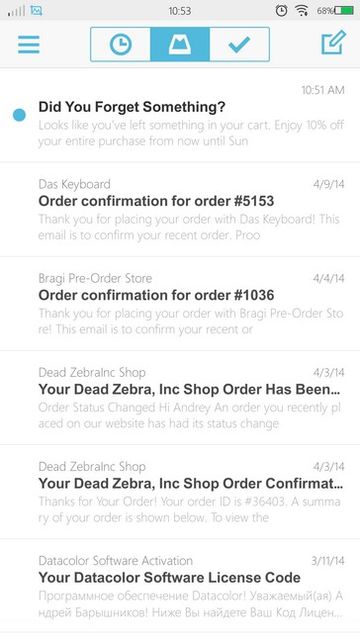 Does the principle of interaction Mailbox with mail? More yes than no, but have to get used to it, what I personally, for example, is not ready, even though the client is interesting enough just gestures and his concept of "important letters." Lack of ability to attach files directly from your phone severely restricts the scope of action, for now, to submit any document or file you will need to first upload it to Dropbox, and then load it from the same – it spends not only time, but also so expensive in some countries mobile traffic. Frankly, the possibilities open Android file system is not involved. Will he be able to survive on the background of very strong competitors like CloudMagic and myMail (can not be discounted and "native" Gmail), in addition to another five-ten worthy representatives of this type of program – is another question, answer that each of you will discover yourself.
Read another very interesting article about alternative energy of the Sun, water and air.