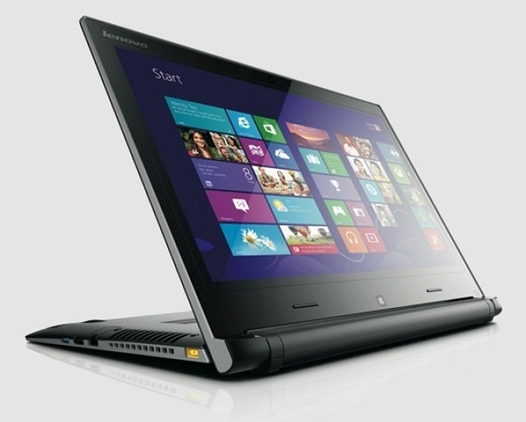 Inexpensive seven-inch Android tablet and S5000 13-inch laptop and tablet hybrid Yoga 2 Pro, not all the news that a leading Chinese manufacturer of mobile devices has decided to show off at IFA 2013 in Berlin.
Apart from these, the company introduced three new devices : Lenovo Flex 14, 15 and 20. The first two are laptops with touch screens of medium size, and the second is a 20-inch all – in-one device equipped with 19.5 -inch capacitive screen, which can be used as a tablet.
 
Lenovo Flex 14 and Flex 15 , according to its design reminiscent of the aforementioned hybrid notebook and tablet Yoga 2 Pro. Their screen can be folded back 300 degrees to give semblance of plate mounted on a stand , which performs the role of an inverted keyboard (see image above) .
 
Specifications Lenovo Flex 14 , Flex 15 and Flex 20 are almost similar , and mostly new items vary the size of their screens. As you've probably guessed by looking at their names , Flex 14 with 14 -inch screen , and 15 Flex 15 -inch screen , which are made on the basis of the matrix with a resolution of 1366 x 768 pixels.
 
A little later , at the end of this , or early next year , 2014 , will go on sale the new version of Flex 14 and Flex 15 , equipped with a high-resolution screens .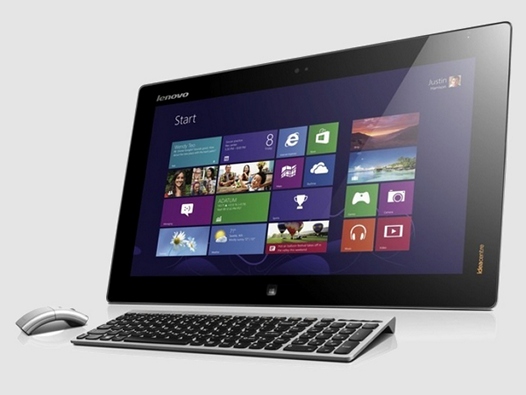 These devices will have a processor Intel Core i3, i5 and i7, made ​​on the basis of architecture Haswell, equipped with Nvidia graphics cards and running the operating system Microsoft Windows 8 .
The largest of the brothers , Flex 20 is not only the size but also design, and at first glance it is difficult to determine their family resemblance . This device is aimed at an audience of gamers and those who need a computer for graphics work , as evidenced by the presence of Flex at 20 specialized software.
 
Lenovo Flex 20 is equipped with a 19.5 -inch touch screen having a resolution of 1600 x 900 pixels , an Intel Core architecture Haswell ( base model will be available with the i3, but in some markets the model will come with Intel Core i7).
 
Also, you can use this device and as a "normal" tablet : Flex 20 has a built-in battery capacity which is enough for three hours of battery life.
 
Truth weigh this " tablet " quite a lot : 3.63 pounds, and the cost of new items in line with its dimensions .
 
Buy Lenovo Flex 20 will be priced at that starts at $ 900 .
Read another very interesting article about alternative energy of the Sun, water and air.