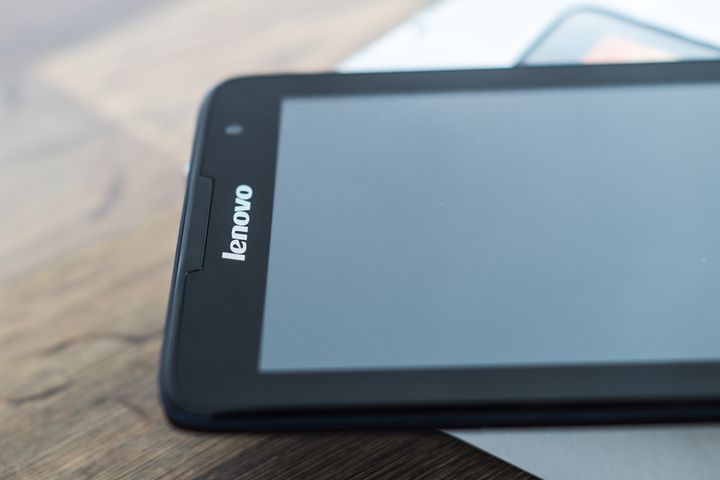 Tablet market is diverse. Every customer can find a device that is better at a particular task. Music until quite a few tablets on the market. The hero of my review – the representative musical line tablets, Lenovo. Lenovo A5500 – the budget segment of the tablet, which has a pretty decent rolls and some branded chips.
Options Lenovo A5500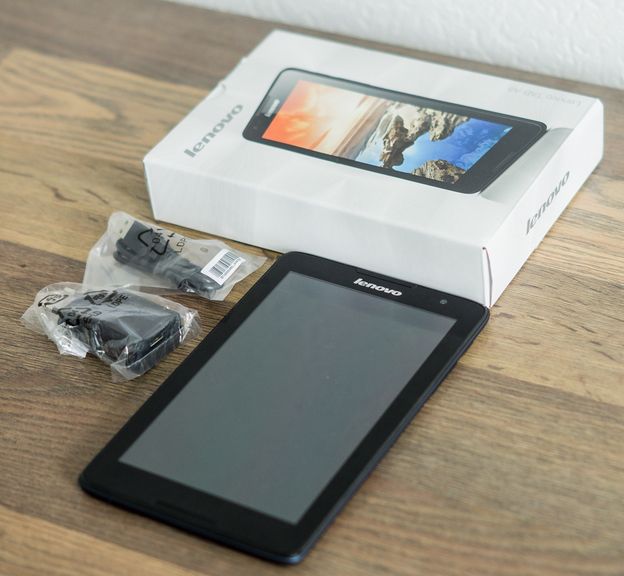 In the contents of the box I have not found anything unusual. In the tablet standard equipment for both devices the budget segment. In addition to the documentation and other waste paper in the kit there is a network adapter and a USB-cable.
Appearance and Customization Lenovo A5500
Lenovo A5500 design is very similar to other models of tablet musical line – nothing extraordinary in him. Fully plastic housing of the tablet is made in a minimalist style, without unnecessary details.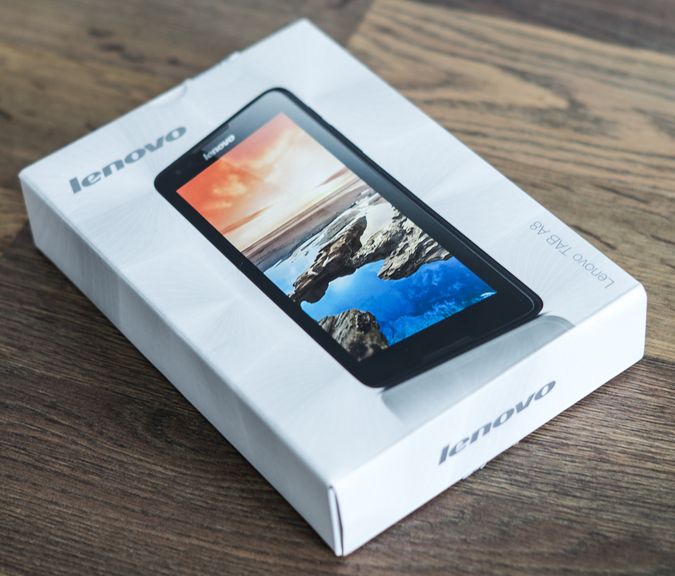 The front panel has a front camera, 8″ display, the Lenovo logo and stereo speakers – one at the top and bottom of the display when viewed in portrait orientation. Or, more correctly when using a traditional landscape – right and left.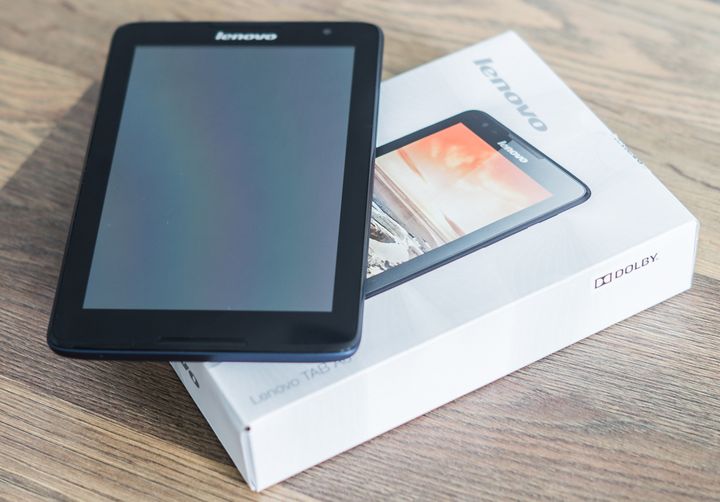 At the top end of the tablet is a headphone jack (3.5 mm) and a microUSB connector.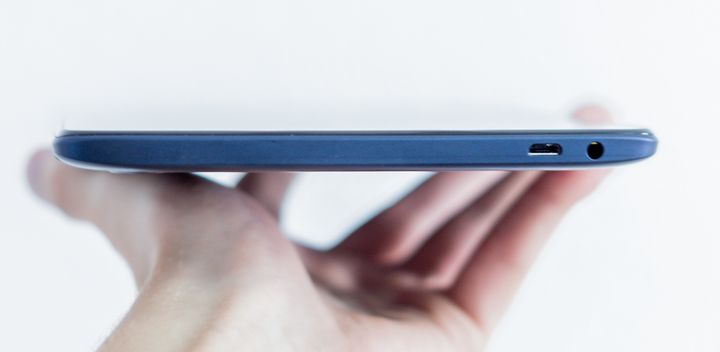 Located on the left side covered with a lid slots for SIM-card and microSD.
The volume buttons and lock the device found its place on the right side.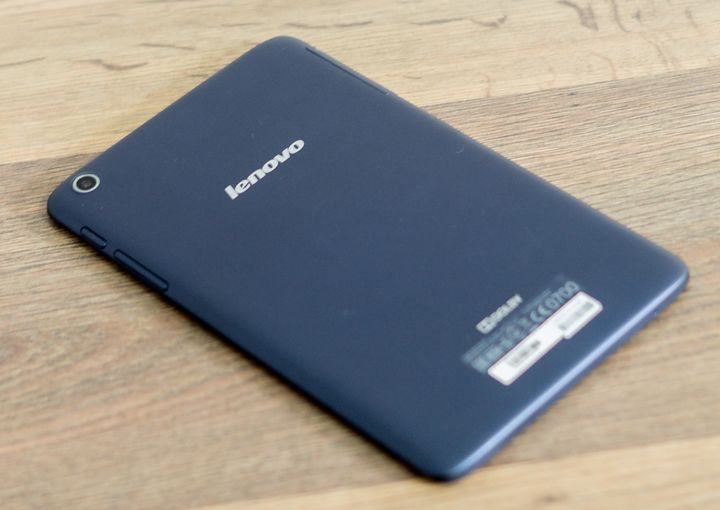 The bottom end is completely empty – it is located only a microphone.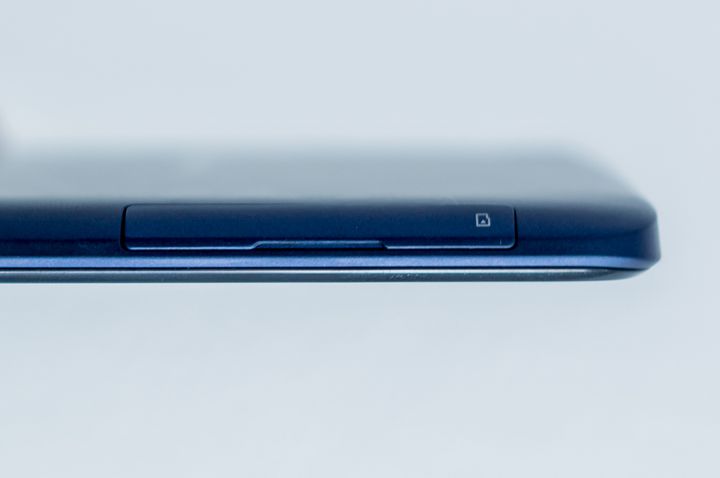 The back side of the tablet is made of soft-touch plastic, through which the device does not slip in your hands and almost does not get dirty. In the upper left corner, a 5 Mp camera. Also, the lid is decorated with the Lenovo logo and Dolby Digital.

By assembling the questions asked, a bit confused Well it is quite "plastic" sound keys.
Screen Lenovo A5500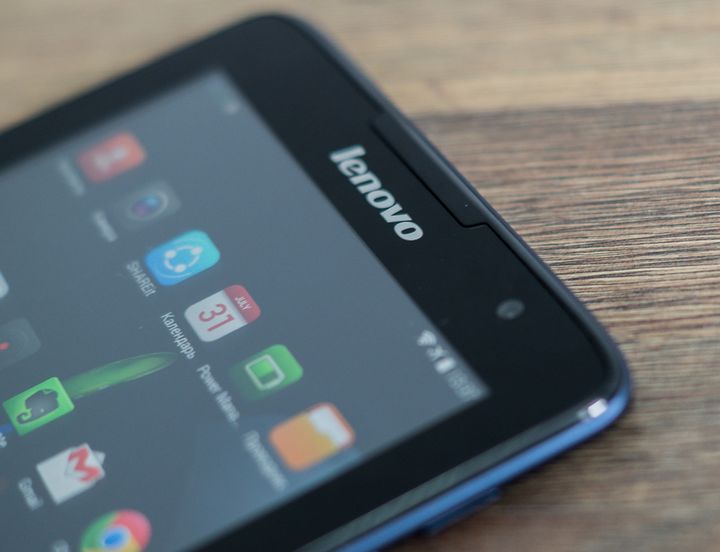 The tablet has an 8-inch display with HD-resolution of 1280 x 800 pixels. For the budget 8 "tablet is optimal resolution and it is enough for normal surfing and watching videos.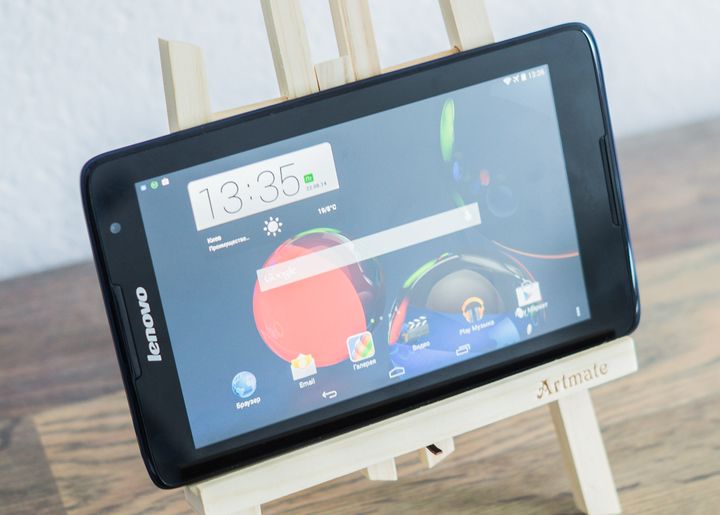 The only thing that is lame at the screen Lenovo A5500 – is color rendition. Too rich colors immediately apparent, especially evident in the main menu. With viewing angles of the screen the tablet's all right – you can easily see the film medium company.
Sound Lenovo A5500
Main feature of the tablet is its sound. With the help of corporate equalizer can adjust the sound of a different content – for example, under some video settings, and music – other. The sound of the tablet really stands out – the speaker plays a much louder and better quality than my Nexus 7.
Soft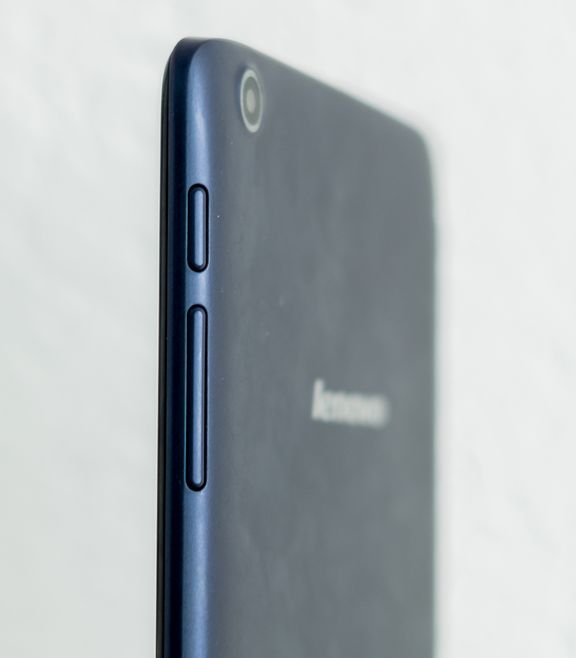 Out of the box the tablet is running firmware based on Android 4.2.2, but the first time you connect to Wi-Fi arrives upgrade to 4.4.2. After that, I flew two small updates, which can not but rejoice – Lenovo care about their users. Installed on the tablet with a proprietary stock Android launcher from Lenovo. There it is one minus – lathers launcher icons in some applications. This shortcoming is corrected by installing a third-party launcher.
Performance Lenovo A5500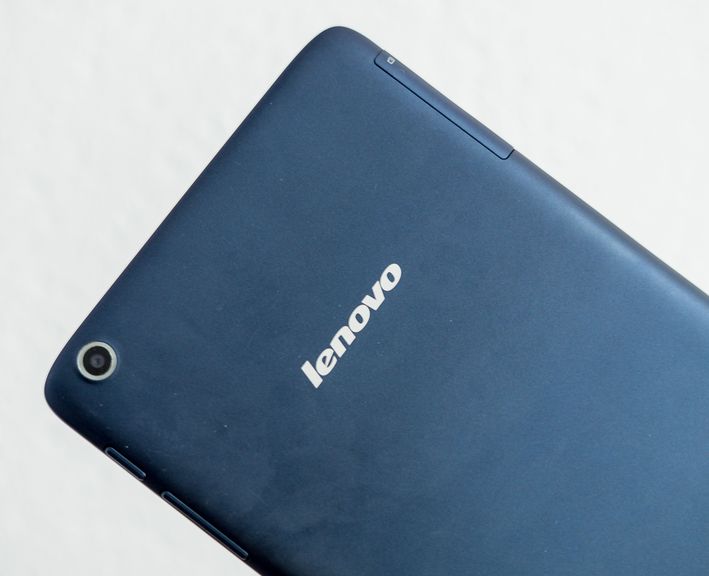 In the tablet mounted quad-core processor MediaTek MTK8121 with a clock speed of 1.3 GHz and 1 GB of RAM. Tablet copes well with pretty heavy toys, such as Asphalt 8, Real Racing 3 and Dead Trigger 2. Under a heavy load plate is heated, but not critical.
Autonomy Lenovo A5500
Battery in Lenovo A5500 has a capacity of 4200 mAh. When not a very heavy load plate lives quietly in 2-3 days. When playing 720p video tablet discharged in 5 hours, while Internet surfing A5500 lives 7 hours.
Lenovo A5500 Camera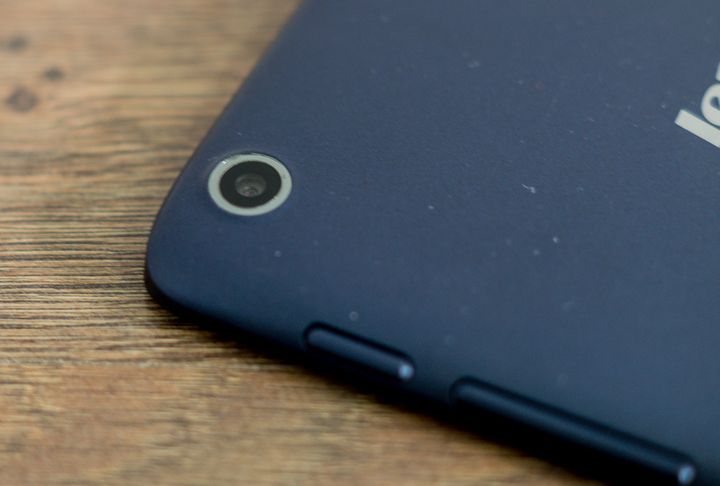 Camera plates in most cases quite mediocre. This tablet is no exception – Lenovo camera two – main camera 5 megapixel and 2 megapixel front on. Photo quality is mediocre.
Outcome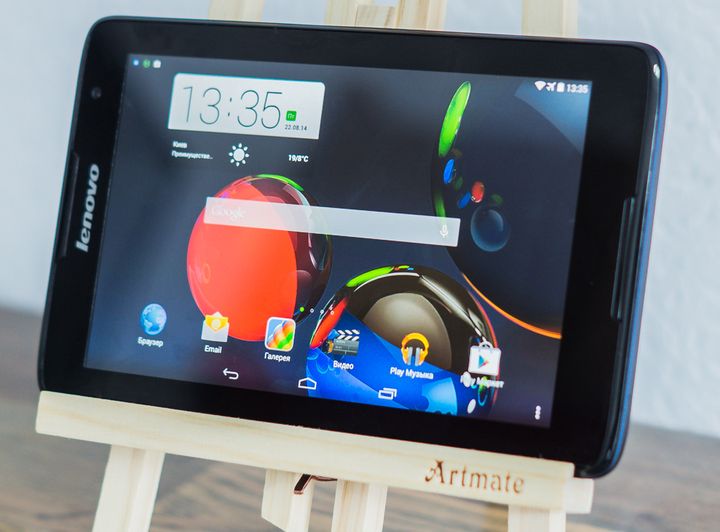 Lenovo A5500 – the budget tablet with hidden potential. Among other tablets this instance stands out great sound, good performance in games, as well as a good autonomy. This tablet is perfect for lovers of good loud sound when playing games or watching movies.
Read another very interesting article about alternative energy of the Sun, water and air.