According to BusinessInsider, the average cost of iPhone handsets in the second quarter of 2013 dropped from $ 613 to $ 581, reaching a low of 4.5 in the last year.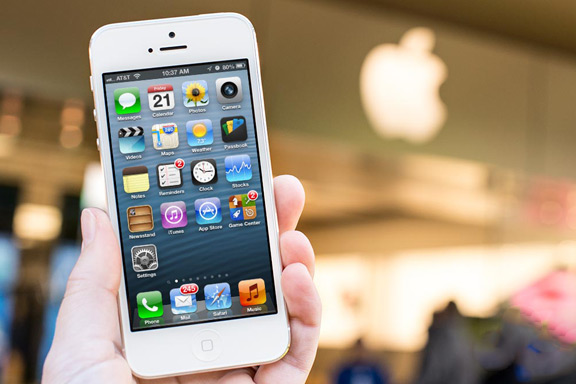 IPhone price held above $ 620 in the summer of 2009 until the end of 2012. Local maximum in the $ 660 average cost of smart phones reached in the spring of 2011. The publication compared the performance since December 2008.
Apple explained the decline in the cost of discounts on smartphone fourth model. During the communication with investors corporate representatives noted that in some countries – mostly in emerging markets – due to lower prices increased sales of the iPhone 4, which was influenced by the average cost of the devices.
For the II quarter of 2013, Apple sold 31.2 million iPhone. For comparison, over the same period last year the company sold 26 million smartphones. Apple CEO Tim Cook during a telephone discussion of financial indicators noted good results in iPhone sales in several countries, highlighting Russia and the United States, Britain, Japan, Brazil, India and Thailand. He stressed that the past quarter was a record for Russia in terms of sales and activations of smartphones, issued by the corporation.
In addition, according to Cook, about 80% of iPhone sales in Russia are selling retailers. With regard to partnerships with operators around the world, in general, rather they guide Apple is continuing its negotiations with various operators and other partners to strengthen existing relationships and new contracts, said Tim Cook.
Certificates pursuant to a report published today, Apple earnings during the past quarter was $ 35.3 billion capitalization of the company was $ 415.7 billion, making it the most expensive in the world.
Read another very interesting article about alternative energy of the Sun, water and air.