When every high technology will be available when everyone can buy the cheap high-tech product, only then it can be considered progress has taken place! For what is the point of the high-tech, if they are due to the high cost of nobody uses? Not so long ago Xiaomi showed his vision of progress – phablet Xiaomi Redmi Note 2 review.
Mobile Helio X10 processor, though, was announced last year, but top-end it remains to this day. Many mobile flagships of big names are using it as a central processor and a price tag on them, rarely drop below $ 300, during the raging of the dollar and the price of biting flagship electronics for many becomes simply unaffordable amount.
But the Chinese – a Chinese and its small production, they quickly cave in under the changing world and sometimes produce luxury vehicles with a very attractive price tag. These devices this year are very curious Meizu M1 and M2 Note, as well as Lenovo K3 Note, built on a processor-middling MT6752 and MT6753 younger brother.
In the domestic market of China after they are released, it played out serious war. Each manufacturer considered it my duty to release a smartphone on these processors, producing virtually identical devices with a different price tag. Everyone wanted to stand on its own until it was Xiaomi. The company has not walked in the footsteps of competitors and did not make a second Redmi Note on the MT6752 with a price tag of $ 200. Instead, Xiaomi went on. They're stuck inside this dudes Helio X10, put the price tag for the Chinese version of 120 dollars and sold on the first day of 800,000 phones.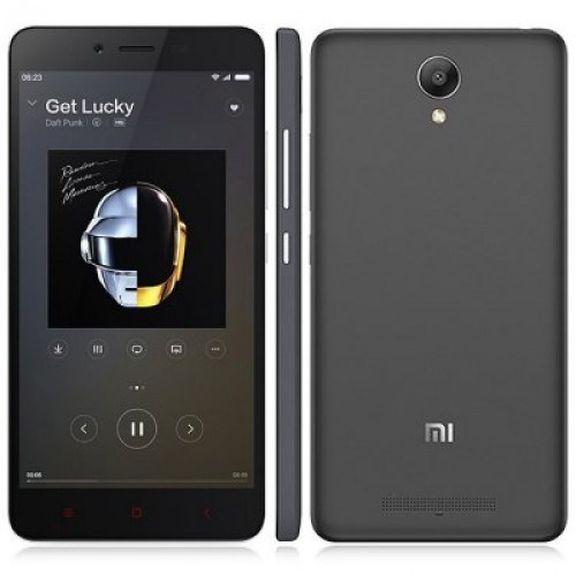 First ordered the owner of these smartphones were transported personally on his Lamborgini right up to the door.
Packaging & Design – Xiaomi Redmi Note 2 review
To me, the test on smartphone come in the classic original packaging made of recycled cardboard. Options smartphone Xiaomi Redmi Note 2 review is quite ascetic. In the box beside the device can find a charger and manual in Chinese.
Xiaomi Redmi Note 2 accessories
Externally, it is a regular brick with chamfered corners. I liked the design. Pretty minimalist, there is nothing superfluous. Front on anything except the display attention is not emphasized, and the navigation buttons with red illumination nice complement the image, like a cherry on the cake.
The back cover is matte and feels like an old man ZTE Nubia Z5s Mini. There is also the eye of the main 13-megapixel camera with an aperture for noise reduction, the company logo, and an external speaker.
Above the screen is a multi-colored LED for ICE alert and earpiece front 5 megapixels.
The power button and volume rocker are on the right and Stereo 3.5 with an infrared port on the top – where it should be to these elements. Bottom left is the jack micro-USB charging and a hole for the microphone spoken.
Monitor – Xiaomi Redmi Note 2 review
The 5.5-inch Full HD display is made by technology GFF, like Oneplus Two. The screen is no air gap between the glass and the matrix, so if the image is on the surface. Detects 10 touches. Display glass is covered with a protective Corning Gorilla Glass 3, and if a color rendition I have no complaints, here under the extreme corners of the picture a little dark, but this is common to all displays, built on technology-based IPS.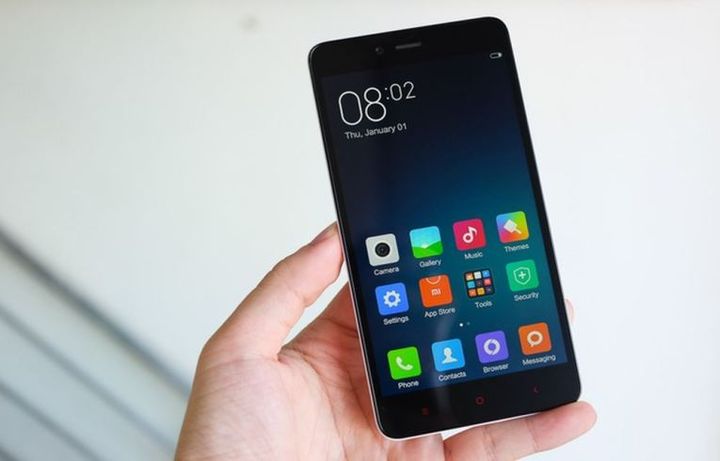 In general, not critical, and in everyday life that just do not notice. The color scheme is customizable in the settings screen and you can choose a shade warmer or colder. But compared to other screens it still looks a little warmer. You get used to it quickly and, in general, I would characterize as the quality of the screen 8/10. 9/10 M1 receives Maisie laptop and 10/10 I'll leave behind is unknown to me the smartphone. I doubt that all this nature there. The pixels are not visible, the black color in the mess are not falling, good brightness minimum, maximum bit want more. But in general, the sun can be seen clearly.
Iron and benchmarks – Xiaomi Redmi Note 2 review
You should ask what's the catch CPU Helio X10? The fact that there are eight cores Cortex A-53, capable of working simultaneously on the frequencies from 400 MHz to 1950 MHz. A Prime-version percent overclocked to 2.2 GHz. Used principally new system of controlling the operation of these nuclei called Core Pilot 2.0. That is the processor itself determines what task it performs: heavy or light. And depending on her already starts or puts certain core, or even may cause the accelerator to perform a particular action. The graphics chip here, too, do not anyhow any, and almost flagship today PowerVR G6200 to 550 MHz, and Prime-version 700 MHz. In addition, at the level of the processor implemented a lot of other chips. But of them I will tell you another time.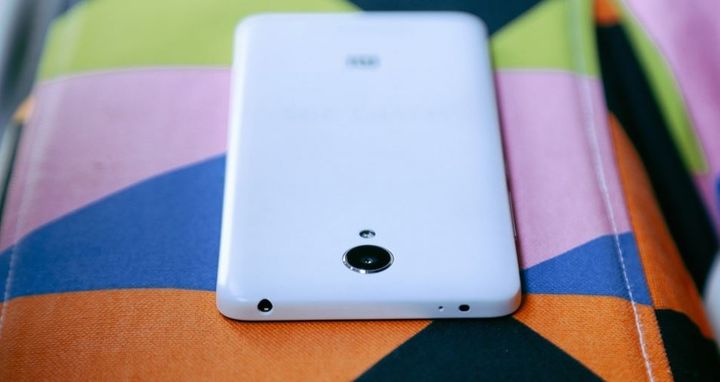 The smartphone has 2 GB of RAM, of which after the system is available to the user 900-800 megabytes. Applications enough operatives, not the browser page reloads, but if you run several heavy games, browser, some applications, it may unload something from memory alone. Personally, I have enough RAM to the head.
The internal memory expandable up to 32 GB, and 64 gigs cards formatted in FAT32, Xiaomi Redmi Note 2 review also eats.
In the smartphone has 2 modes of operation:
productive and balanced. In the first case, he eats the battery and gives the best performance wherever it allows conscience. In balanced mode, it resets the bit rate and shows the results of performance is slightly worse.
As benchmarks smartphone very well it shows in productive mode. The 64-bit AnTuTu about 46,000 parrots, but you can if you want, and more. In other tests, state employees with a price tag below $ 200 fulfill all very worthy.
Network – Xiaomi Redmi Note 2 review
Network GSM / EDGE, UMTS / HSDPA, LTE
support for two SIM-cards (micro SIM and nano SIM)
interfaces Wi-Fi (ac / a / b / g / n) dual-band
Bluetooth 4.0 LE
micro USB connector for charging / synchronization, 3.5 mm headset
Navigation GPS (support A-GPS), GLONASS, Beidou
GPS satellites quickly catches. Which whatsoever networks in the smartphone no complaints. Support for different models of networks Redmi Note 2, we have talked above.
Sensors – Xiaomi Redmi Note 2 review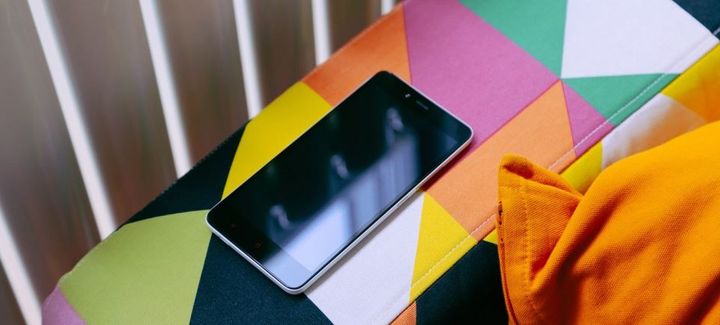 Because the sensors have an accelerometer, light sensor, proximity sensor, and a magnetic compass. Thanks to the latter on the cards can not only determine its position but also to recognize the direction of movement. The sensors are working properly, complaints about their work there.
Cameras – Xiaomi Redmi Note 2 review
But the situation is as follows for the cameras. The main camera is 13 megapixels with an aperture of f2.2, autofocus, and flash. The sensor from Samsung makes the photos at a maximum resolution 4208 to 2368 points. Katabatic manual settings in the camera application are not so much: you can adjust only the level of ISO and white balance.
The images are excellent, both for the public sector employees. And if you include HDR, even in the dark, taking with it, you can get a decent picture.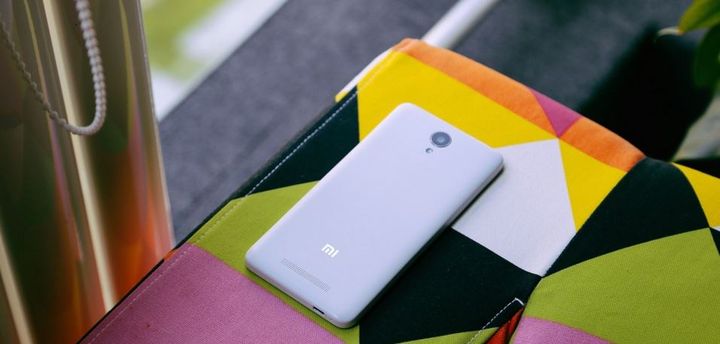 As for additional camera has several modes: panorama shot timer, story, skin smoothing, and even gradiometer. If you overwhelm the horizon, it automatically aligns it. Useful feature, I saw a smartphone for the first time.
The main camera, I also can be called one of the best in its segment, and photo quality images I was pleasantly pleased.
About the video, unfortunately, the same can not say. It is possible to remove the slow and fast video in the highest quality Full HD. Sound writes itself. As the camera, but rather the replacement soap dish can be considered smart if you do not write the video.
The front camera 5 megapixel aperture f / 2.0, the pixel size of 1.4 microns. Makes appropriate images at a maximum resolution of 1440 to 2560. There is also a timer shutter and adjusts the amount of facial beauty. From cool chip has a function of determining the age of the person. It works correctly and is built only to stupidly neighing friends.
In general, I am happy with the camera and the picture quality is quite possible to put on a par with Meizu M1 Note.
Power Consumption – Xiaomi Redmi Note 2 review
Under the hood is the battery back to 3060 mAh, and it has to be charged 2 times a day with very active use. However, the battery can not be called frankly weak. In the calls and listening to music Xiaomi Redmi Note 2 review may live a couple of days. I conducted a stress test battery SIM-less: maximum brightness included Wi-Fi, Bluetooth and GPS, 100% brightness. I drove in this mode Epic Citadel on the top and ultra settings. 2 hours 4 minutes Smartphone discharged to 50%. That is, you can safely multiply the result by 2.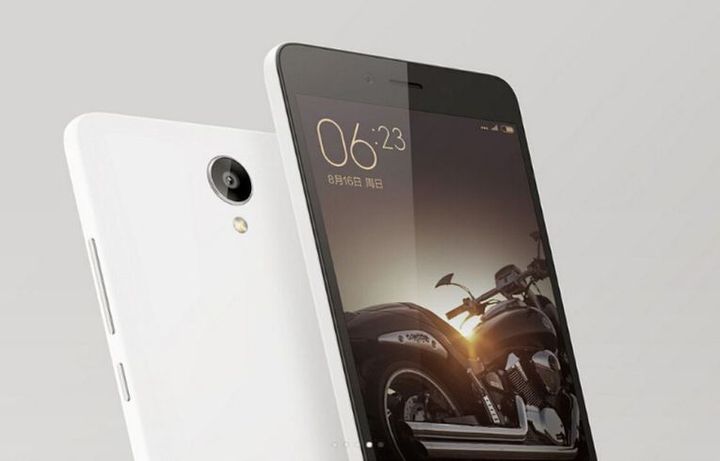 As there is the possibility of rapid charging. It is stated that in 30 minutes it is charged to 60%. Personally, I'm happy with battery, but if its scope was more, I would have been happy with more.
Nevertheless, for the time of normal use of the smartphone was constantly warm regardless of usage scenarios. His constant temperature of 34-35 degrees in the area, even when just sitting Facebook. If it is in charge then also always warm. At work, it has no effect, the phone starts to slow down, everything still works. He's just always warm.
The software part and the interface
Hardware everything. If you know how to flash smartphones and know that Xiaomi Redmi Note 2 review wildly popular smartphone, and as a consequence, and custom firmware for it to be a great many, it opens for you nearly limitless functionality. While custom bikes for him not so much a new smartphone, but I assure you that in a month will get you naked and Android, and LEWA, and Flyme, and everything that you can think of. After all, the main advantage over other Xiaomi smartphone manufacturers – a myriad of custom firmware. If Meizu, for example, had still not opened "bootloader" even a budget smartphone, then Xiaomi full scope of customization. The software you can make of it whatever you wish. If you have a direct hand, of course.
If we talk about what is for me, it is from MIUI Pro 7 – custom firmware based on the official.
Sewn device is extremely simple. You can customize everything. From camera features, gestures, actions to function keys and of course appearance.
Desk and notification Xiaomi Redmi Note 2 review
If Lenovo and Meizu-branded firmware also added the ability to change the topic, Xiaomi Redmi Note 2 review and then one step ahead. Change not only the icons but also menus, dialer, the appearance of some proprietary applications, lock screen, icons, wallpaper. Plus, the firmware can be updated over the air, and with every new update fixes getting smaller, and more and more decorations. And it works so smoothly, everything is so intuitive, so beautiful that sometimes do not believe their own eyes.
Storck notifications can be accessed from anywhere on the screen may not reach to the very top.
Swipe across the screen from the bottom up is the search string. Search both the device and the Internet.
Swipe on the touch button "home" to the left or right turns on the one-hand operation. The screen immediately becomes smaller than that before each of its corners could be reached with the thumb. The size of the compressible interface is customizable.
The curtain notifications can be found not only a flashlight but also the player. For music fans it most: advanced shutter pressed the "play" or switch the track. The shutter itself again adjusted.
Long press the left touch-pad or pinch the screen causes an additional menu, which allows you to customize the animation, set the wallpaper, widgets and distribute sort desktops.
In the settings you can assign a default or that the application system. In other words, the system does not suit the player – you can install MX Player system and make it the default.
And much, much more. Again, everything is customizable. But again, it's not all flash chips. Everything is almost impossible to enumerate. This is simply experience.
However, no bugs there has not been.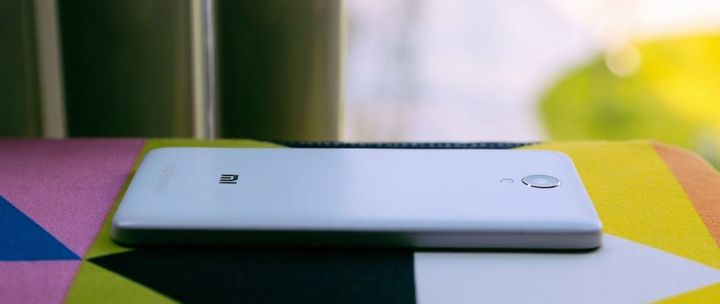 For example, some applications may suddenly take off at the start, and the firmware application Youtube and is not working. But it's all software problems MIUI Pro custom firmware and future updates will disappear. There is already more stable firmware from other developers.
Do not forget that the lifetime Xiaomi smartphones in terms of a fairly large software updates and support from the manufacturer will be a very long time.
Gaming Performance: Xiaomi Redmi Note 2 review
If we talk about gaming performance, it is all at the highest level. It pulls all on Ultra settings. If during a game turn off LTE, and it is better to transfer your smartphone in airplane mode, the 2-3 hours of the heavy gaming machine can even stay cold.
Pros and cons – Xiaomi Redmi Note 2 review
To sum everything to listing the pros and cons, then the situation will look like.
Pros Xiaomi Redmi Note 2 review:
Excellent price / quality ratio
The long support of the manufacturer, a wide selection of custom firmware
Internet 4G on both SIM-cards, but at a time
High-quality screen with a decent resolution
Productive iron sufficient for any task
Still a lot of advantages, which is still not interesting
On the shortcomings of short we can say this:
Questionable quality video. Hardware smartphone can write and 4K video, perhaps in the next firmware finished and this opportunity. Nevertheless, for the moment at least photographs well, but writes video mediocre.
Cover after N-tion number of openings and closings became cracked. At work, no effect is not critical, but a minus.
Poor grade. I would like to see at least a box headset or headphones, or cover, or at least screen – charger with one in the box really talk to no one.
Heating. Yes, yes, there is, but there are smartphones that are heated at times more.
Like if I smart? Definitely yes. I am willing to forgive him all his minutes of the price at which it is sold. I note that in the future, the smartphone will not go up, but only cheaper.
Verdict – Xiaomi Redmi Note 2 review
Many manufacturers who say that in the high-tech need to pay big bucks for the progress that you have to pay for the recoupment Xiaomi Redmi Note 2 review sends greetings. If it cost $ 250-300, it would be still very interesting for many coveted smartphones, but if he was worth the money? Yes, it is quite. Analogs are after all!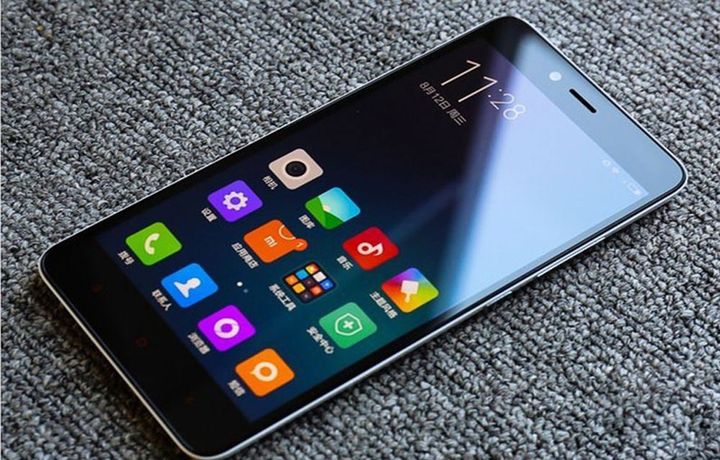 However, in that case, he would not have moved his progress, he would be just another good device. Suppose that somewhere up there OnePlus kills flagships. Path elsewhere Up Samsung makes the innovative smartphone with curved screens, and Apple phones it's optimized software. It's not lead to such a competition as a way Xiaomi Redmi Note 2 review. Now, Chinese manufacturers will have to do even better, cheaper and more powerful. That's progress. Progress – this is evolution. Perhaps this smartphone Xiaomi Redmi Note 2 review – only a small step to conquering the market, but it is a huge step towards cheap and affordable to every innovation.
Source: thetechhacker, gsmarena
Read another very interesting article about alternative energy of the Sun, water and air.