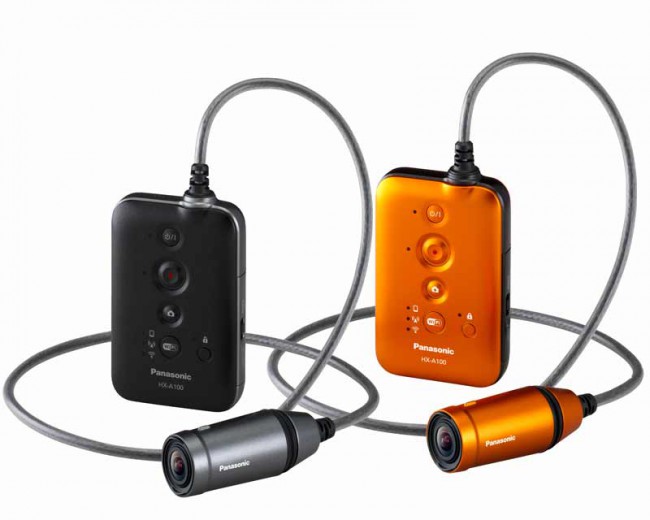 The slogan "the director himself," has long gone beyond the transmission of the same name, becoming a way of life: now it is difficult to find people who do not have an account on YouTube or upload your own videos to social networks like Facebook or "B kontatke." It was created for this HX-A100 by Panasonic – shoot everything that you want and in any situation, carry a video camera has never been easy.
Each person takes something different: some prefer to capture the protracted parachute jumping or downhill mountain biking. And someone just wants to walk in the footsteps of her baby to leave a memory of the first pranks of the child. It is not important what you want to shoot, what is important – how easy is it to do and how high-quality video work. Panasonic has taken care of both of the first and the second paragraph.
With its compact and light-weight body, wearing HX-A100 is not difficult. Delivered with mounting-ear hook Earhook, so you can shoot without a helmet. Provided and optional mounting Multi-Mount, allowing to mount the camera on a helmet or backpack. A waterproof housing offers unparalleled creative freedom, so now you can shoot without the fear that the camera gets wet.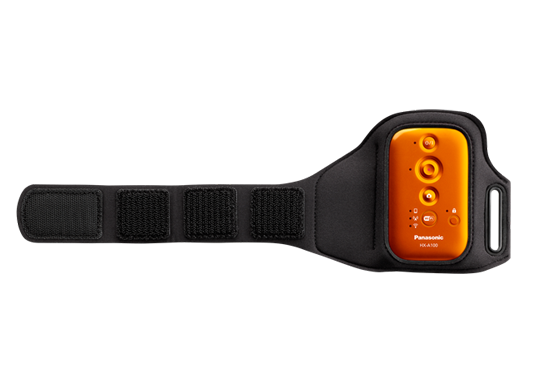 Another feature of the camera has a built-in Wi-Fi, which allows you to chat while shooting Full HD-broadcast video. Also, thanks to a wireless connection, it was possible to load your pictures and videos to social networks using a smartphone or tablet.
Despite its compact size and light weight, HX-A100 camera provides the highest image quality. Lens aperture of F2.5, BSI sensor and image processor LSI allow this ultra-portable camera to shoot in bright and in dim light. In addition, the image stabilizer effectively suppresses blur, and built-in level is automatically aligns the tilted image.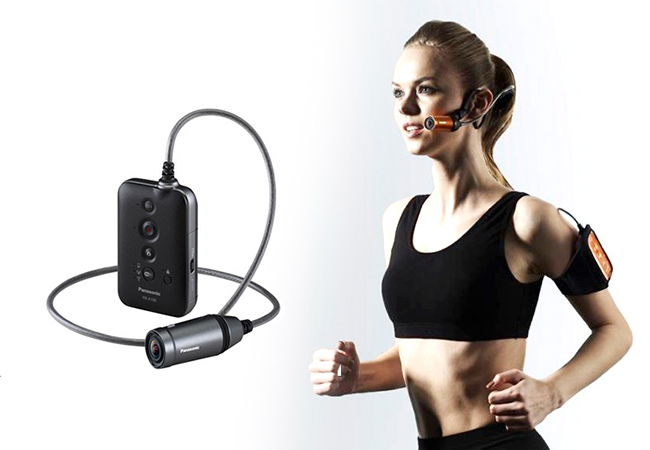 HX-A100 camera has absorbed all the best technology that Panasonic has developed throughout its long history. You can easily shoot and share your videos and photos, preserving memories of special events, sporting events and everyday situations.
The main features HX-A100:
1. Stylish design, able to read without a helmet
• Due to the compact and light-weight body you will not get tired during the shoot;
• Use the optional mounting and mounting Earhook Multi-Mount, you can mount different camera;
• waterproof corresponding rated IPX8, allows you to shoot at a depth of 1.5 m below the water for 30 minutes *;
• camcorder body is protected against ingress of dust, allowing you to shoot in dusty conditions *;
• You can control the camera without removing it.
* Water and dust protected camera body corresponds to the rating IPX8 (camera can be submerged to a depth of 1.5 m for 30 minutes) and IP5X. This does not guarantee no damage, breakage or seal failure.
2. Broadcast Full HD-video chat while shooting through the built Wi-Fi
• Wi-Fi support allows real-time transfer video on Ustream;
• You can start and stop recording, as well as manage the process of shooting with a smartphone or tablet;
• professional videos and photos are easy to publish on the social networks via a smartphone or tablet.
3. Excellent image quality
• lens aperture of F2.5, BSI sensor size 1/4, 1 "and an image processor LSI provide the highest quality images even in low light conditions;
• With the built-in level, the camera will automatically adjust the slope of the image;
• Image Stabilizer suppresses blur, increasing sharpness of images and videos.
4. Slow-motion video
• high-quality slow motion video in HD-resolution;
• The format of 1920 × 1080 at 60 f / s, 1280 × 720, 120 f / s, 640 × 360 at 240 f / s
Other features
• Wind noise reduction function effectively corrects for background noise;
• Long battery life, up to 140 minutes of recording time *.
* Switch off the Wi-Fi and shooting in the resolution Full HD.
Read another very interesting article about alternative energy of the Sun, water and air.