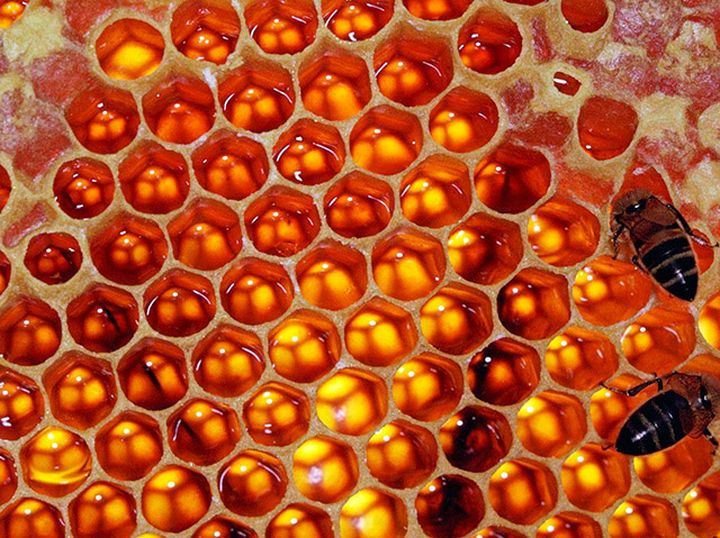 On site Indiegogo beat absolute record in attracting investment in the history of the service. Project Flow for 11 days before the company was able to attract 7.3 million US dollars, which is more than 100 times higher than the initial investment required strips of 70 thousand US dollars. Project – an innovative beehive allows to collect honey easier than usual.
It would seem that what can be a complex and fascinating in beekeeping. However, the process of extracting honey is not just long and complicated, it is also quite dangerous. Removing the honeycomb from the hive, honey production in order to exercise the tense and insecure, despite the presence of a protective suit beekeeper. Flow project is intended to facilitate, accelerate and secure the production of honey.
The principle of operation is quite simple hives Flow. Externally – it's all the same houses with holes for insects. However, within, Flow strongly differs from the "colleagues", mainly in that it contains the unique "streamlined" cell. With this technology, as soon as the cell filled with honey, beekeeper simply insert the tube into the hole and turn the lever. After that honey will begin to drain itself, most importantly do not forget to put the capacity of the output. The process of descent of honey takes different times, depending on the variety and quality of the latter. However, such a recovery process is much easier and faster. Much more important is that Flow allows you to not disturb the bees.
Created an innovative beehive Australians Stuart Anderson and Cedar. Startups presented in the network two videos showing the work of their invention. Total project supported by more than 19,000 people, many wanted to buy a hive itself. Beehive Flow is available in several versions, the cheapest on sale for $ 230, the most expensive – 600.
Source: IndieGoGo
Read another very interesting article about alternative energy of the Sun, water and air.