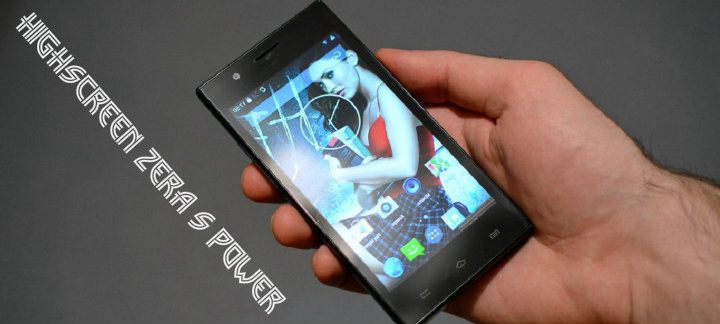 In line Zera S Russian brand Highscreen very interesting story. The fact that his first version is the first smartphone that was designed from the ground up by domestic designers for the brand. Although the device from Highscreen traditionally distinguished by their performance, but their appearance is always created on the basis of "blanks" Chinese factories. Perhaps that is why "fresh» Zera S became very popular model. And not to continue successfully started business would be just silly.
Was later released Highscreen Zera S Power, which, in fact, is an improved and updated version of the original. Now on the shelves you can find Highscreen Zera S Power. This smartphone has a large memory capacity and an impressive battery. However, on this his dignity does not end there.
Options Highscreen Zera S Power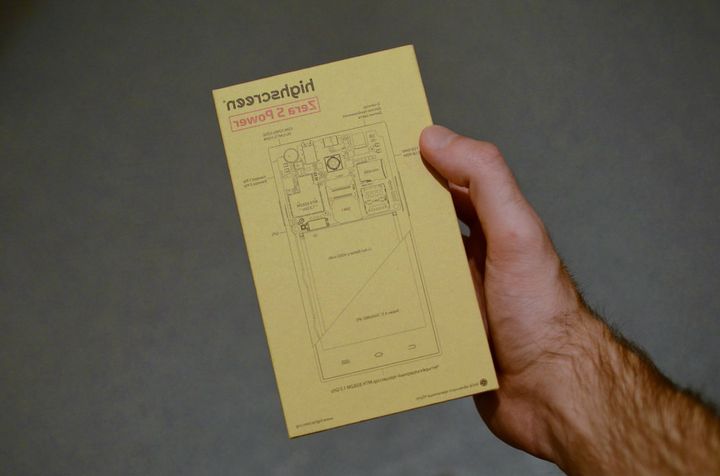 Making the packaging is made in the standard style Highscreen: «processed» cardboard, a schematic representation of the device on the front part and a detailed description – on the back. Inside fairly typical set: direct phone, charger, cable with LED charge primitive headphones, a quick tutorial with a guarantee – simply and without frills.
Appearance Highscreen Zera S Power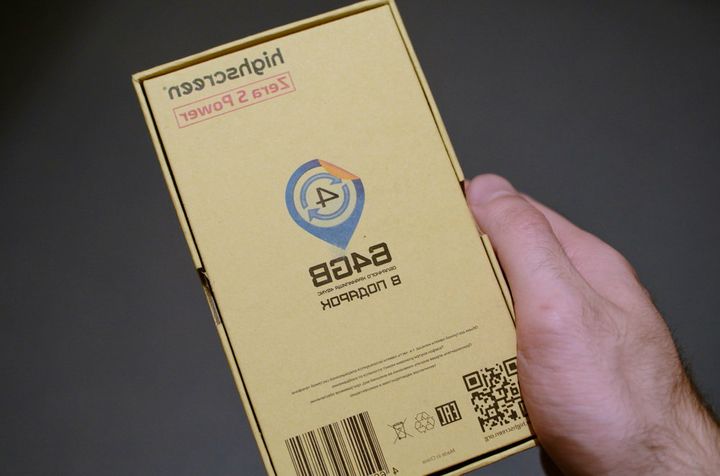 But the appearance of this unit will be a much more interesting. It is evident that worked on the design of the soul. Perhaps smartphone looks not so original as I would like (still sticking out "ears" models from LG), but nice and pleasant – definitely. Looks Highscreen Zera S Power "expensive" and therefore go down the street, holding it in his hand – a pleasure.
The thickness of the device has become more – now it is 13 mm (for comparison, was 8.1 mm), but this change is justified by a powerful battery size.
However, the rest of the smartphone's compact enough, and therefore keep it in your hand more than convenient.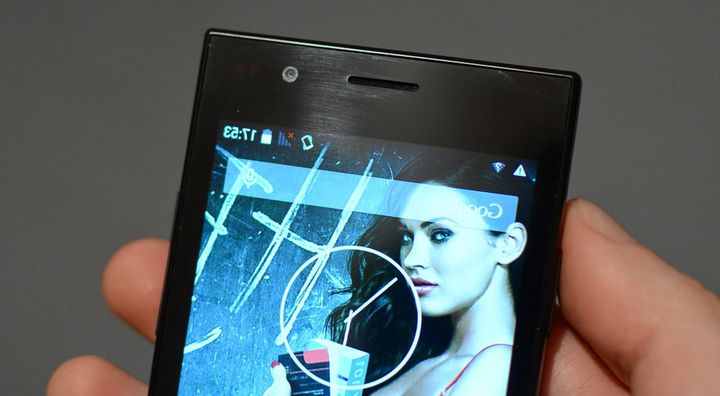 Highscreen Zera S Power has a screen with a diagonal of 4.5 inches, glass coated with oleophobic coating. Last prevents fingerprints.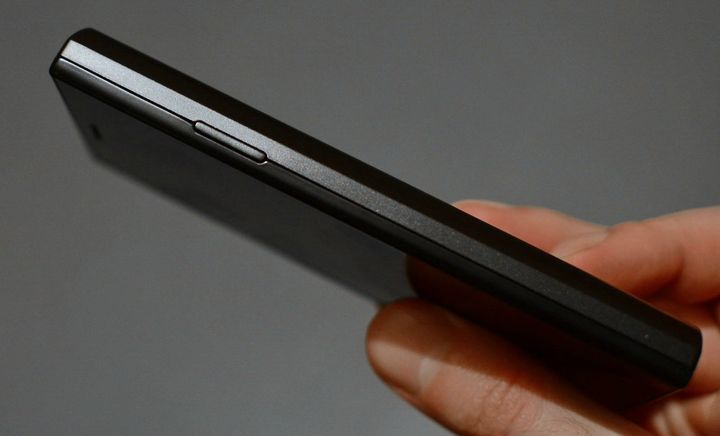 As for the rest of the body, it is made of polycarbonate and has a cover "soft touch", very pleasant to the touch, and, importantly, tend to accumulate grease.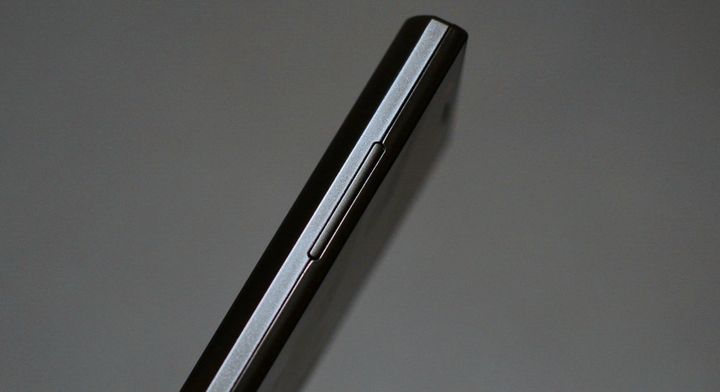 Slightly worse things with buttons, which somehow reversed – the power button is on the left, and volume control – right. It's okay, but if your movements are brought to automaticity, have to get used to.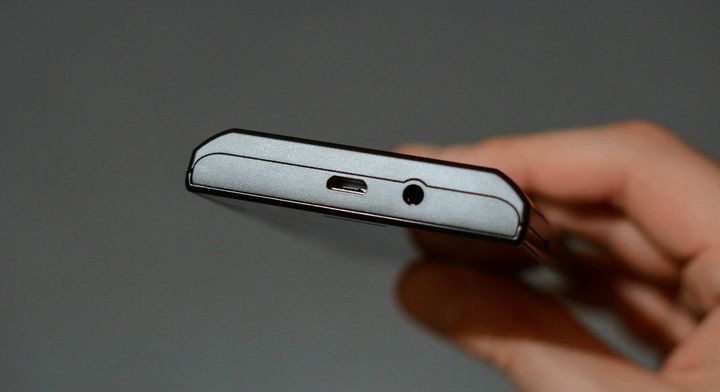 Slots for two SIM-cards and memory cards for convenience, hidden under the back cover. Pick up the phone qualitatively, without Progal and play.
Software
Powered smartphone on Android 4.4, which is currently more than urgent. Fortunately, there is no preset branded shells – on the system in general there is nothing superfluous, except perhaps that the client "cloud" service 4sync. But the situation is such that service gives customers the device in question 64GB for remote data storage for free, so that the presence of this program do not regret. All other applications are standard for "Android".
Screen Highscreen Zera S Power
As mentioned above, the device has a small screen, and 4.5 inch. Impression it produces generally positive but somewhat ambiguous. The catch is not very high resolution of 540 by 960 pixels. Although for most purposes it is sufficient – if not to find fault and not seek eye pixels.
But all the other properties of the screen more than fine. IPS matrix without air gap between the screen and the glass allows for excellent viewing angles, bright and very rich colors – in short, everything here at altitude.
Performance Highscreen Zera S Power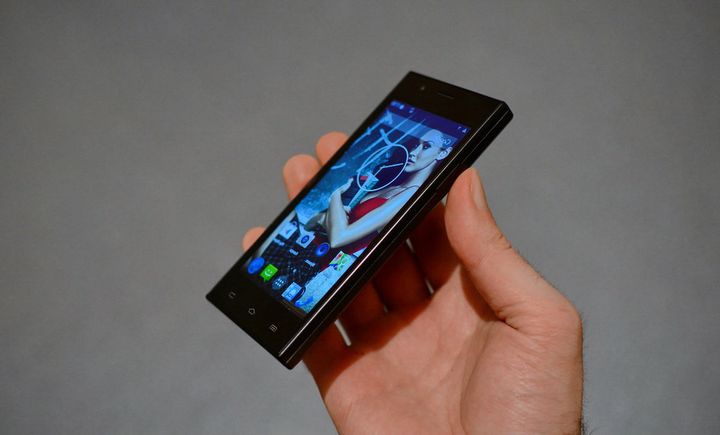 At the heart device is MediaTek MT6582M with 4 cores ARM Cortex-A7, each at 1.3 GHz, as well as a video card – Mali-400MP2. The total amount of RAM – 1 GB. Enough common characteristics by modern standards, but it is enough, for example, to play Full HD-video and even for most modern games. However, at the most "advanced" graphics settings are still necessary to put on at least that there was no brakes.
Instead of such games can a lot – the memory capacity has been increased by 2 times, up to 8 GB. If that's not enough, you can set the MicroSD-card up to 32 GB. And do not forget about the free 64 GB, which provides services to 4Sync – you can easily "make" your pictures there and documents significantly save space on the device.
Sound
The sound quality is quite good, with no clear-cut background noise. The volume level is more than sufficient. Although, of course, better to buy good headphones – the ones that are included, more suited to talk than to listen to music.
Camera
In Highscreen Zera S Power two cameras – front simple, 2 megapixels, but it is suitable for video conversation. Second, the basic, 5 megapixels. The quality of her not outstanding, relatively normal, everyday shooting more than enough.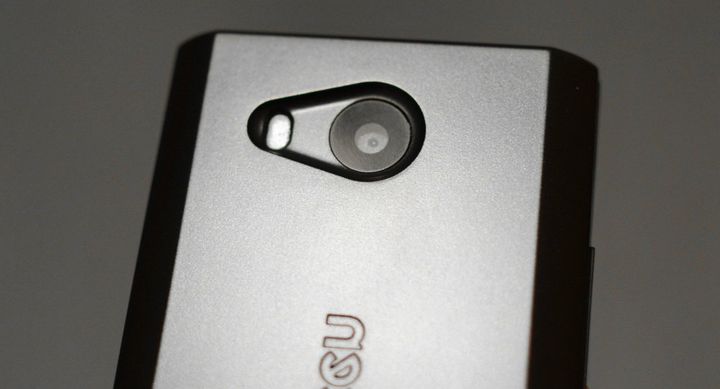 There is autofocus. Especially a decent color reproduction. Also, the unit can record HD video at 30 frames per second.
Autonomy
But it is, perhaps, the main point of pride devices. Battery capacity is 4000 mAh. In simpler terms, this means that if you are actively loading a smartphone, it still does not sit at the end of the day – more than a third of the charge will be the next.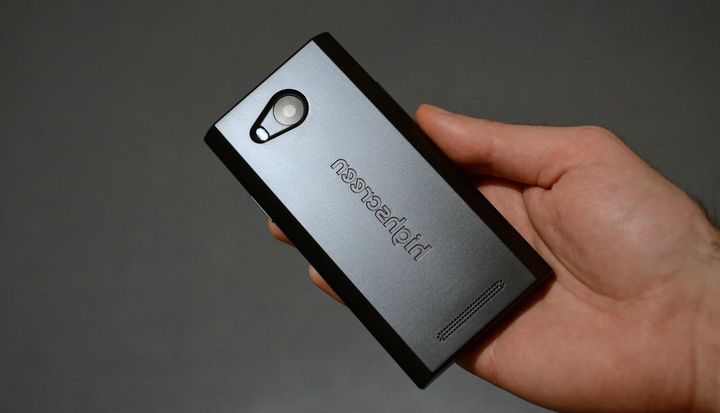 Well, if you do not spend much charge, and four days of continuous operation will be very real. And, although this increases the size of the battery device, is to recognize that the smartphone at least not look bulky, as it was at Highscreen Boost 2 SE.
Findings
The main achievement Highscreen Zera S Power – is that the smartphone impression of a very expensive device – although, in fact, is an advanced "state employees." Quality design works wonders. But also on other parameters of the device very good, especially for the money. Capacious battery, excellent screen, as well as high for this class of power – this can be forgiven for not too high screen resolution and frankly the middle chamber. This smartphone is definitely find a buyer, there is no doubt.
Read another very interesting article about alternative energy of the Sun, water and air.