Harman has presented at IFA 2015 a number of new audio products, among which there are mainly speakers and headphones under the patronage of all the company brands.
Feature of the new audio products from Harman
Wireless Portable Speaker System JBL Pulse 2 backlit body now acquired protection against moisture. A new feature JBL Prism allows you to extend the standard palette of lighting: to add a favorite color, just send it a built-in lens with a color sensor. The speaker system supports the simultaneous connection of up to three mobile audio products with sequential playback of tracks from each of them. Built-in rechargeable battery provides up to 10 hours of continuous playback with backlight. Speakerphone with noise and echo cancellation system allows you to use the speaker mode Hands-Free for mobile phones. Thanks to JBL Connect can wirelessly interconnect several audio products that support this feature to announce another big area. Manage settings JBL Connect, as well as to create custom scripts through the light show of the same name can be branded mobile application.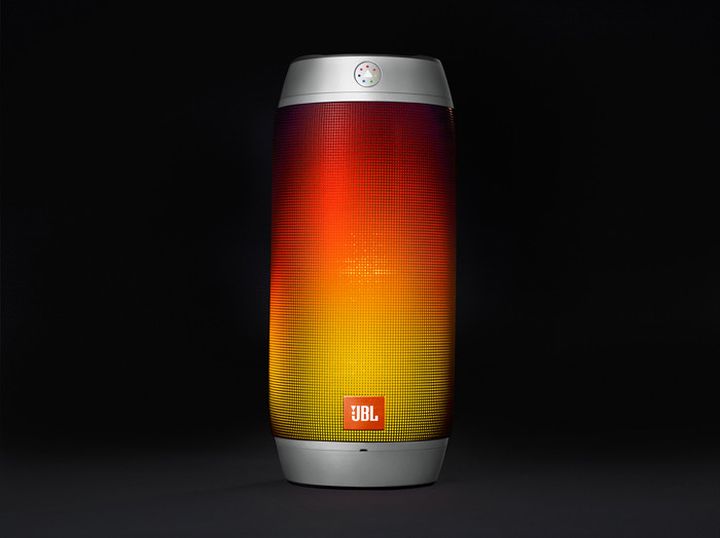 JBL Pulse 2
Next novelty audio products – Harman Kardon Esquire 2. Updates touched both external forms and technologies predecessor Esquire. The new audio products is enclosed in a thin shell, which can be graphite, black or gold. In addition to wireless connectivity via Bluetooth (up to two sources), Esquire 2 offers advanced technologies for teleconferencing. In particular, a technology for noise and echo cancellation with VoiceLogic quadraphonic microphone, which picks up sound in the space of 360 degrees. Battery speaker capacity 3200 mAh battery for up to 8 hours of playback, and can be charged via USB external mobile devices (smartphones, tablet computers and other).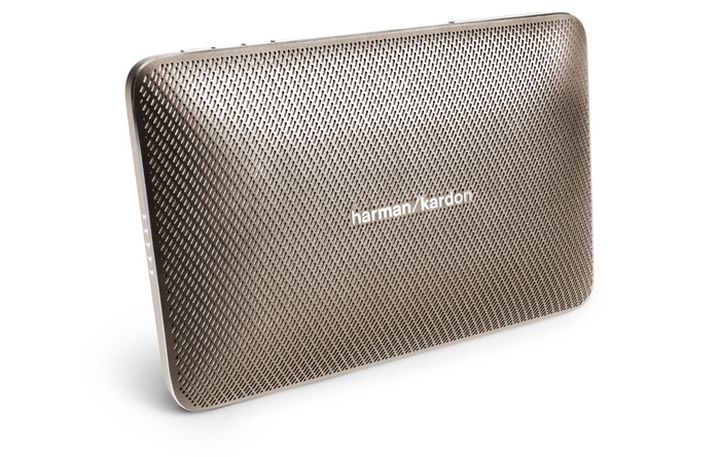 Harman Kardon Esquire 2
Series of audio products wireless headphones JBL Everest, support Bluetooth 4.1, includes five models in the popular full-size, overhead channel and form factors. It uses JBL Pro audio technology with more than 70-year history of use in the best concert halls and recording studios around the world. Active noise reduction system NXTGen allows you to adjust the level of transmitted noise and to balance the volume level of the music and sounds of the world. In addition to the mechanical characteristics TruNote technology automatically calibrates the reproduction, given the degree of fit of the headphones on your ears, so every owner JBL Everest gets its individually customized sound. Complementing the picture mobile application My JBL Headphones. Updated feature ShareMe 2.0 provides wireless Bluetooth-connection and broadcast of content between multiple pairs of headphones, regardless of their brand. Built-in rechargeable battery provides up to 15 hours of continuous music playback; Auto feature allows you to not spend wasted charge when headphones are used.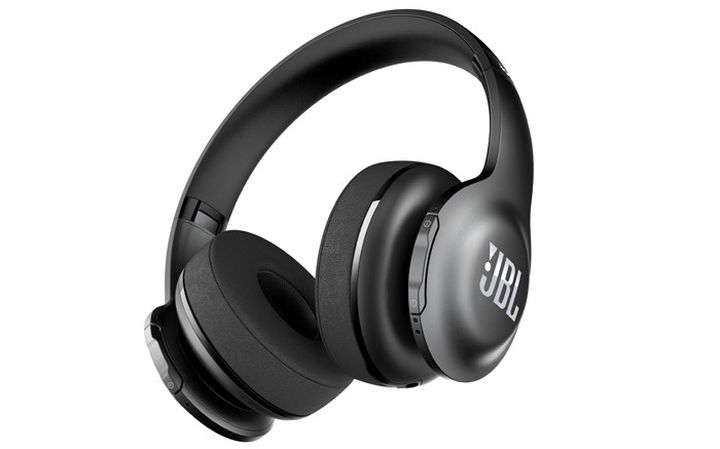 JBL Everest
With the release of a new series of audio products headphones, Grip brand JBL goes to the active audience of fans and even extreme sports. The series was created in collaboration with a professional snowboarder Ben Ferguson (Ben Ferguson). Patented Twist-Lock, playback control on the wire and cord length adjustment system ensures that the athlete will not be distracted during training. The sound quality is provided by two 14-mm speakers with a frequency range of 20 Hz – 20 kHz.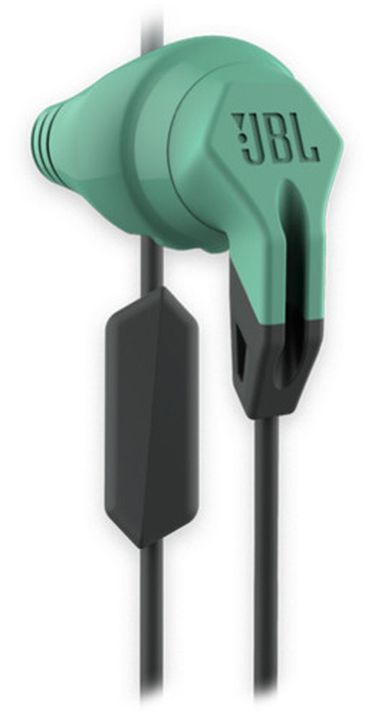 JBL Grip
Ultra overhead audio products AKG N60 NC with active noise cancellation system focused primarily on travelers. Headband headphones decorated with genuine leather cups are made of aluminum, and their inner surface is covered with foam with a memory effect. On the wire are a universal microphone and remote control mobile devices. Storage is provided by a three-stage folding and cover, which is included in the kit. Among the other staff accessories – adapter for onboard entertainment system of the aircraft, as well as the charging cable from the USB. Playback time on the battery with the included active noise cancellation system – up to 30 hours, after which the headphones can still be used in passive mode.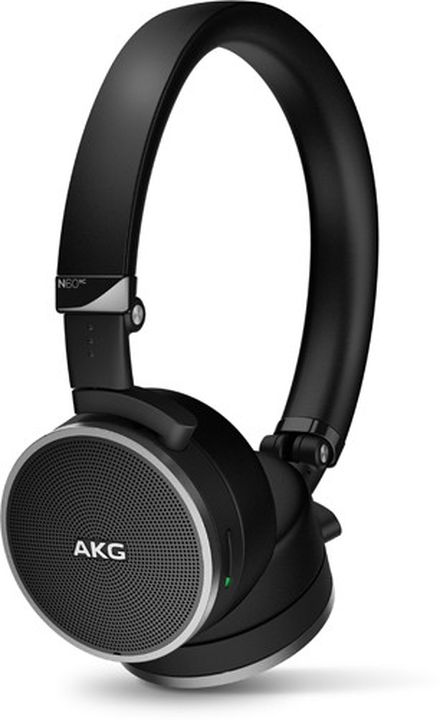 AKG N60 NC
JBL Boost TV – TV is the audio. Boost TV width corresponds to the size of 15-inch TVs (380 mm), but this solution can be used with screens of other formats. The design JBL Boost TV has two 50-mm speakers and dual bass reflex. Frequency range – from 60 Hz to 20 kHz, power – 30 watts. JBL SoundShift function allows you to automatically switch between TV and mobile audio products (via Bluetooth, you can connect up to three additional sources with a consistent playback tracks with them). With the support of technology JBL Connect TV speaker system integrated into a single set with a Portable audio JBL.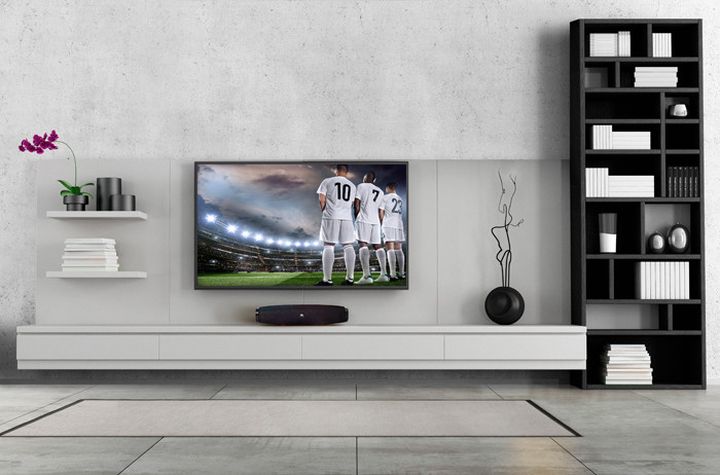 JBL Boost TV
JBL Trip opens a new category of devices JBL, which combines the experience of the brand in the field of portable audio and car audio. Portable Speaker with the Bluetooth-enabled car "all in one" JBL Trip enables wireless music playback, call Hands Free mode and use your smartphone in the Navigator. JBL Trip does not require complicated installation and is attached to the sun visor by means of magnets. Noise reduction system allows you to talk on the phone in hands-free mode, and use the voice control Siri and Google, even with the windows open window. JBL Trip can take with you from the car to listen to a music track or to finish a phone conversation on the go. The battery is rated for 8 hours of playback, 20 hours of talk time in the Hands-Free mode or 800 hours of standby time.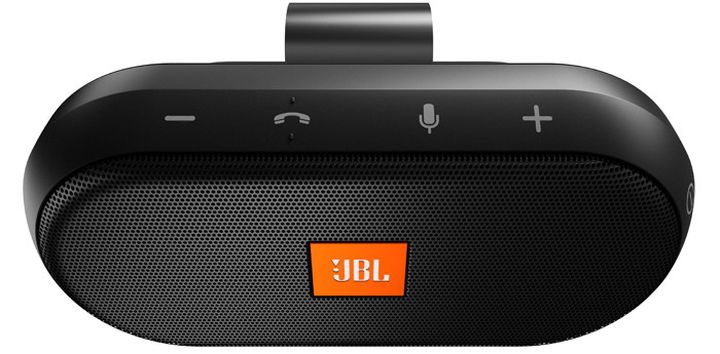 JBL Trip
New car Series subwoofers JBL Series II (unpackaged and housing) and JBL BassPro SL (active with the installation under or behind the seat) are designed with an eye to easy installation and are addressed to car audio enthusiasts. The patented technology of "smart" choice of the resistance Selectable Smart Impedance (SSI), which is used in the subwoofers JBL Series II, allows users and installers to configure the desired resistance depending on the system configuration and characteristics of the sound. A distinctive feature of the hull subwoofers JBL Series II is passport Slipstream Port: its shape developed using mathematical modeling provides free air circulation in the phase inverter and eliminates sound distortion and droning effect. Active subwoofer JBL BassPro SL 125-watt digital amplifier (Class D) effectively delivers the power supply system of the car on an 8-inch subwoofer speaker without loss of heat.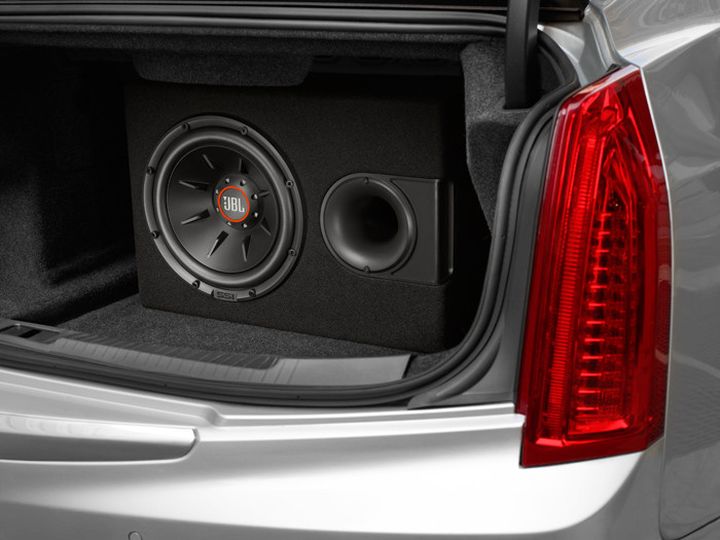 JBL Series II
The main feature of the new audio products amplifiers JBL GTR is a patented technology Harman Clari-Fi, which was first used in non-standard in-car infotainment systems, but has successfully established itself out of the box Lexus RC and NX, as well as in the home and multimedia products Harman. The software in the real-time analyzes and improves the quality of compressed digital music files. To correct the audio signal is used as present in the reproduced digital information file, and its own database system with data about codecs and psychoacoustics. Clari-Fi removes unwanted distortion and echo effect, reconstructs the lost high-frequency clarity lends a dynamic musical passage.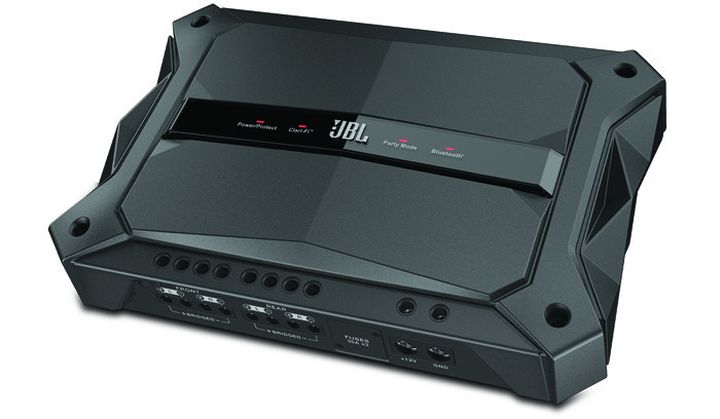 JBL GTR
All new audio products Harman, presented at the IFA 2015 will be available in 2015-2016. The date of sale and the price of each unit will be announced later.
Read another very interesting article about alternative energy of the Sun, water and air.