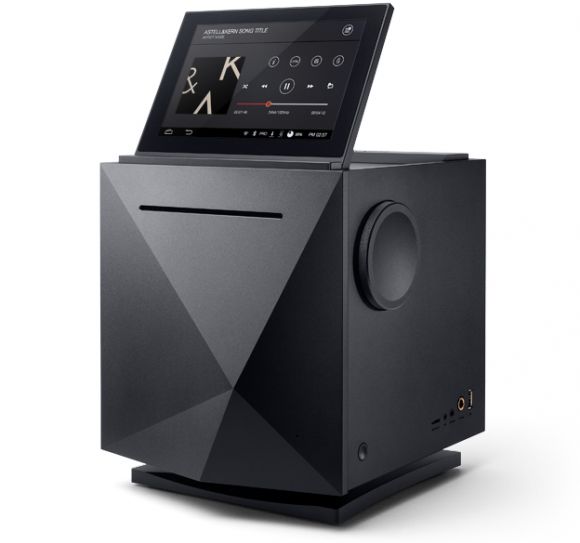 Company Astell & Kern announced an unusual combination device AK500N, combining sound system and music library. For design, front surface of the news reminds mountains. The housing is made of smooth audio aluminum.
Theoretically, this gadget belongs to a class of mobile devices on in practice is more complicated: you are unlikely to want to carry around a player weighing 15 kg. The battery provided in Astell & Kern AK500N, not used for mobility, but in the interests of acoustics and sound quality: so the audio is not one of the biggest sources of unwanted noise – network adapter. During music playback AK500N remains disconnected from the network and is powered through the battery. When the "concert" is over, the battery is charged again. Chances are that it will sit while listening to very low, since a single charge lasts for 7 hours.
The system virtually "omnivorous": it works with a mass of formats, from MP3 and AAC, and PCM uncompressed files ending with 32 bits and a frequency of 384 Hz, as well as DSD files with 2.8 or 5.6 MHz. For each of them has developed a special process control, which was also used in the model AK240. 1-bit data stream is not converted to PCM, and immediately processed specifically designed for this purpose and XMOS processor is removed from Cirrus in compatible with DSD D / A-converter. Even high-bit PCM and FLAC files with a resolution of 384 kHz converted to DSD and can then pass the same route through the converter.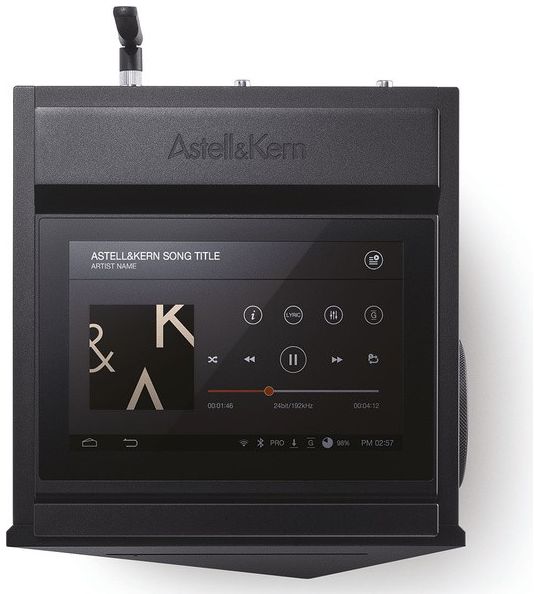 Also completely deliberately in Astell & Kern AK500N uses solid-state drive, which, in contrast to conventional hard drives, does not move during operation, making it not just work faster and more quiet, but also eliminates unwanted vibration or noise. The server can accommodate up to four of these drives, each volume in terabytes.
In addition, the new speaker system Astell & Kern has the ability to connect to a computer, as well as servers, NAS, using both wired and wireless networks. Also has the ability to control the system using a smartphone or tablet through a special application.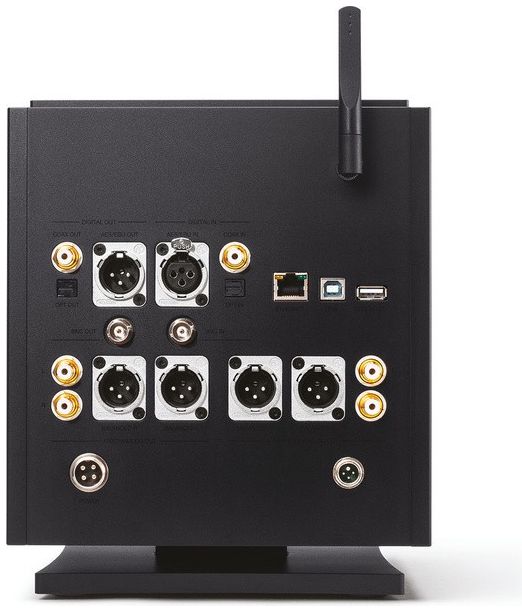 Another feature for music lovers: AK500N not only stores music from CD, and online checks one of the largest databases – Gracenote – and find all the information on tracks and album art. If the CD is so new about him no more no information, the user can add any additional information manually using the touch screen.
Information about the price Astell & Kern AK500N yet. However, it is obvious that such a device cheap cost can not.
Read another very interesting article about alternative energy of the Sun, water and air.