In addition, Lenovo bought at the IFA 2015 in Berlin, a number of new products from the ThinkPad Yoga and ThinkCentre.
Among them – a notebook ThinkPad Yoga 260, which, according to the developers, is the lightest in the world, 12.5-inch transformer (it weighs only 1.3 kg). Meanwhile, both the ThinkPad Yoga 260, and ThinkPad Yoga 460 transformers are the first modems LTE-Advanced.
ThinkPad Yoga 260 and 460 can be equipped with a fingerprint scanner and smart card reader to protect your PC from unauthorized access. It is also known that these models are equipped with a rechargeable stylus to enter text and drawing. For this intended application company Lenovo WRITEit, although, as noted by the company, the pen is useful in environments Windows 10. New items are up to 16 GB of RAM, equipped with an Intel Core sixth generation SSD interface PCI Express (PCIe). Models are available in black and silver colors. ThinkPad Yoga Model 460 also boasts anti-glare touchscreen with a resolution of WQHD, discrete graphics and a cover of carbon fiber.
ThinkPad Yoga 260:
As an accessory, you can buy a new transformer dock OneLink + with data transfer rates up to 33 Gbit / s, which is two times faster than the previous model. Docking Station OneLink + – is the ability to connect a monitor with a resolution of 4K and other devices via a single cable.
ThinkPad Yoga 460: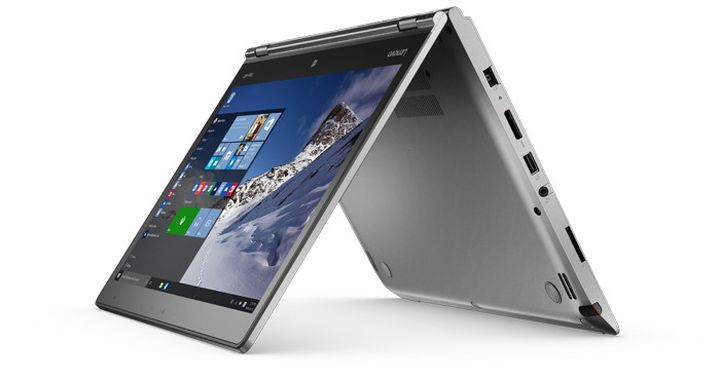 Ultra-compact desktop personal computers ThinkCentre Tiny offer ample opportunities to extend the functionality and installation. For example, these devices can use the new Lenovo Pro WiDi adapter to wirelessly connect monitors with support for WiDi – to create the desktop of the computer and the monitor wirelessly.
According to the results of performance tests conducted by Lenovo, ThinkCentre M900 Tiny 48% faster than its competitors and the market for 128% – the previous models in the lineup. In part, this has been achieved with the support of the SSD interface PCI Express (PCIe), the performance of which in some cases by 80% compared to conventional solid state drives. And ThinkCentre series Tiny claim to be called the most dust-free desktop computers. With the new filter (although optional) for a three-year period of operation of the PC dust adversely affect the performance and reliability of the device is stored at 37% less than the usual for this class of computers.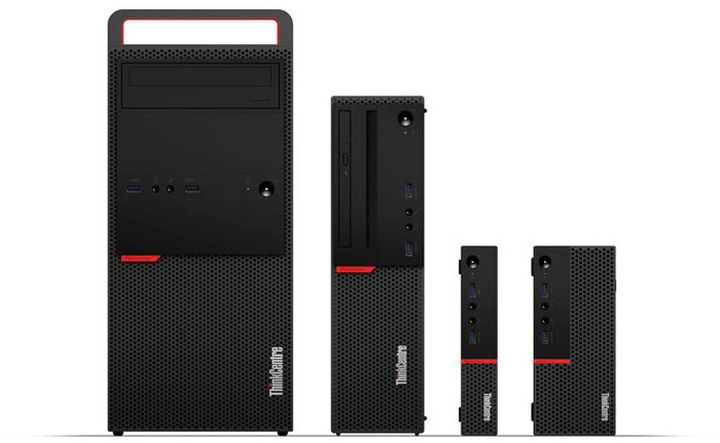 ThinkCentre desktops M-Series are equipped with Intel Core processors of the sixth generation. Users can create a configuration to suit your needs, choosing from a variety of modifications to the processor, graphics, types of memory devices. Renovation and maintenance of the devices are made without the use of special tools. Series ThinkCentre M – is a high level of management with solutions such as Intel vPro, PC Cloud Manager, and Microsoft SCCM, which are designed to reduce operating costs and reduce the burden on infrastructure.
Source: Lenovo
Read another very interesting article about alternative energy of the Sun, water and air.